Controversial OpinioniReno Omokri Has An Advice For Married Men Doing This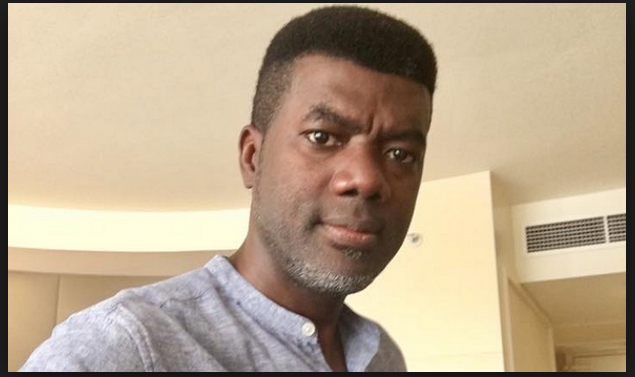 Nigerian controversial lawyer and opinionist, Reno Omokri known to habitually give nuggets on relationships, life issues, political matters etc. via his Twitter account has taken to same to call out men who depend on their rich wives.
The dad-of-3 opined that a woman who marries a king becomes a queen but a man who marries a queen never becomes a king but a consort and that men who live like that are working against the laws of nature.
See his tweet below:
READ ALSO: Controversial Lawyer, Reno Omokri Shows Fellow Married Men A Decent Way To Cheat
"Dear men, Learn to make your own money and never depend on your wife no matter how rich she is. Depending on your wife is against the laws of nature. If a woman marries a King, she becomes a Queen. But if a man marries a Queen, he becomes a consort, NEVER a King #RenosNuggets"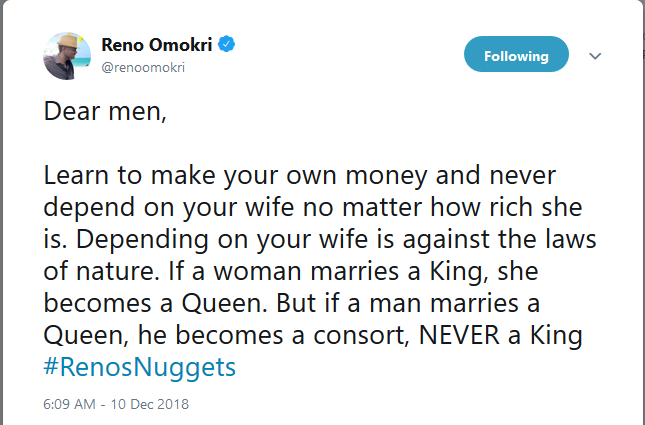 READ ALSO: Reno Omokri Encourages Women To 'Shoot Their Shots' Without Fear