Twitter User, SouthPaw, After Failing In His Adulterous Quest Warns Other Men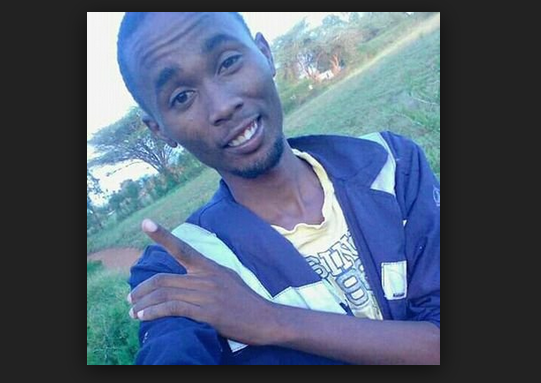 Twitter user SouthPaw, on his handle @iamSwavey21 narrated his ordeal at the home of a beautiful married woman whom he planned to engage in an adulterous relationship after they both met on Facebook.
The twitter user said he met the 'very beautiful' woman on Facebook, and their friendship blossomed to the point where he felt it was time they met in person. But as he made plans to visit her, she dropped a bombshell saying her husband was on a business trip and she was home alone. SouthPaw, who should have backed off at this point said he asked trying to be cautious if the woman's husband would be back suddenly, but she said no, offering a way out even if her husband did arrive suddenly.
READ ALSO: Dear MIMsters: How My Husband Pushed Me Into Adultery And I Am Loving It
Read his thread below:
"SCAM SCAM SCAM !!!!!!!! Guys please be careful about a new SCAM IN TOWN, Am a victim and I don't want anyone to go through what I went through. Some days ago, I came to know a girl on the internet (Facebook) Very Beautiful…

After some chat, I felt that we had connected at a deeper level. Yesterday, she asked me to visit her house in Westlands and said, "My husband is on a business trip, and I'm alone at home." I was very cautious and asked, "Will your husband suddenly come back?

She said, "No, but just in case he does, you just say that you are from Safi cleaning service and that your company sent you to clean the house. And then, clean the glass or something, My husband won't suspect a thing." Fast forward, I was at her house.

And what a big coincidence – Not even minutes in the house, her husband came back! And I hadn't even touched her hand yet…! I had to be quiet and pretend to do the cleaning, wiping windows, cleaning the kitchen and the floor. And also tidy the bedrooms and wash the bathrooms."
READ ALSO: See What Cheating Nigerian Husband Did to His Sister who Confronted His Adultery Act
Southpaw whose mission was naturally aborted after the man of the house surfaced only minutes after he got to house warned other men using his experience, saying that he was scammed and is a victim.
As if cleaning the floors and bathrooms was not enough, the Kenyan national said, the couple both barked instructions at him, and when he was done the wife would not even allow her husband pay him a fee, saying she had paid him already.
Read the rest of his thread below:
"All the while, her husband and her was next to me giving all kinds of ridiculous instructions. When I had finished and was about to leave, her husband asked, 'How much?" Even before I could utter a word, she said, "I have already paid the company."

On the way home, I kept thinking about the whole saga. The more I thought about it, the more I felt DAMN cheated … Fellow men beware of this new scam or else you end up doing the fucking damn cleaning? without a single penny or a damn kiss"
READ ALSO: 20 Consequences of Adultery Every Couple Should Be Aware Of
See screenshots below: