See What Cheating Nigerian Husband Did to His Sister who Confronted His Adultery Act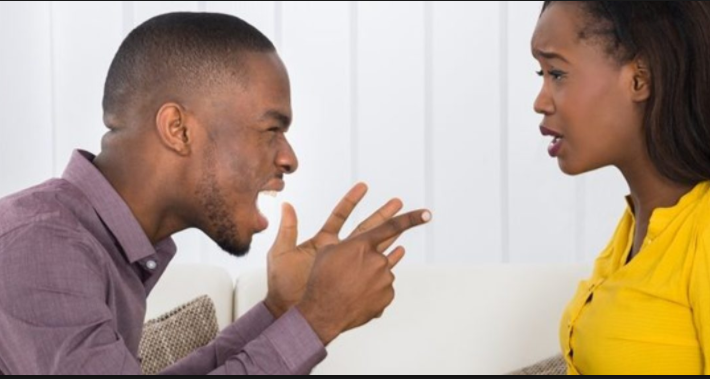 This is definitely not the best of times for a certain woman who confronted her brother's adulterous act with the hope of making him turn a new leaf.
On Facebook, a certain account by the name Ifeyinwa Loveth Latti took to the platform to share how her brother brought a mysterious woman into his home and proceeded to sleep with her on his matrimonial bed. The mistress was even reported to have worn clothes belonging to the brother's wife.
According to Ifeyinwa, she was beaten up after she stood up to her brother, confronting him for disrespecting his wife. The confused lady is now online seeking people's opinion to know if what she did was wrong.
See her post below:
"My brother brought in a woman to his matrimonial home and also gave her his wife's clothes to wear and when  I reacted when I saw this, he started beating me.

Did I do wrong by asking him to respect his wife and his matrimonial home?"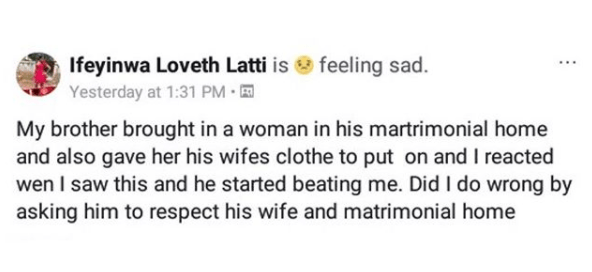 READ ALSO: Watch: Married Woman Thinks 'Side Chicks' are Important & Should Be Recognised!
We do not think that Ifeyinwa deserved the beating that she got, but do you?