Show Host, Wendy Williams' Estranged Hubby, Kevin Hunter Breaks Silence Following Her Divorce Filing
Wendy Williams' estranged husband, Kevin Hunter has finally opened up about his divorce from the talk show host.
In a statement he released regarding their divorce, Hunter, 46, publicly apologized to his wife, telling people he is not proud of his recent actions and that he's taking full accountability for it.
Speaking to E! News, Kevin said:
"28 years ago I met an amazing woman: Wendy Williams. At the time, I didn't realize that she would not only become my wife, but would also change the face of entertainment and the world.

I have dedicated most of our lives to the business empire that is Wendy Williams Hunter, a person that I truly love and respect unconditionally. I am not proud of my recent actions and take full accountability and apologize to my wife, my family and her amazing fans.

I am going through a time of self-reflection and am trying to right some wrongs. No matter what the outcome is or what the future holds, we are still The Hunter Family and I will continue to work with and fully support my wife in this business and through any and all obstacles she may face living her new life of sobriety, while I also work on mine. I ask that you please give me and my family privacy as we heal. Thank you."
This comes days after Williams, mother-of-one, 54, filed for divorce from Hunter after nearly 22 years of marriage.
Williams cited "irreconcilable differences" that "have caused the breakdown of the marriage for a period of six months and which make it appear that the marriage should be dissolved as there is no reasonable prospect of reconciliation" as the reason for the divorce.
The split came after Hunter reportedly welcomed a baby with his mistress of 10 years, Sharina Hudson.
On Monday, Williams, on her show also briefly spoke on her divorce. The "Hot Topics" segment of the show discusses celebs and their private lives and it has as slogan: "Their business is our business."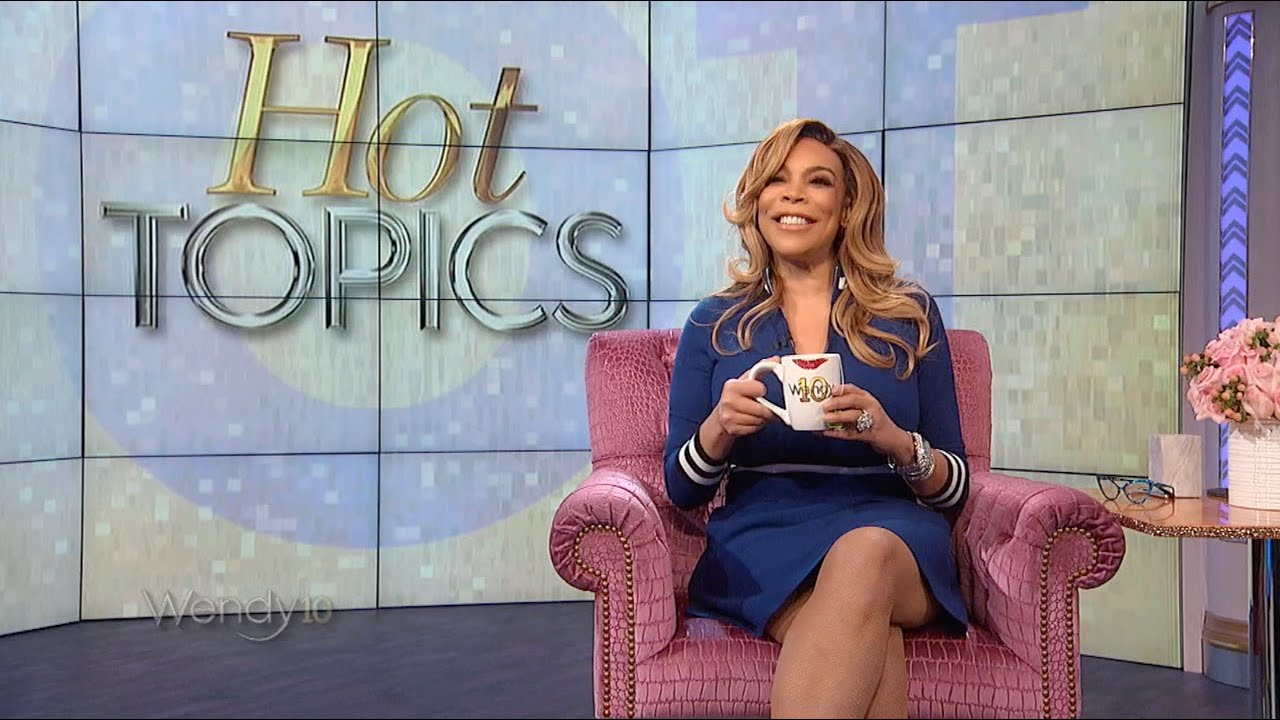 "It's crazy 'cause now my business is your business. It's kind of funny. Turnabout's a fair game, I get it," she said.
Williams didn't really discuss the divorce, but alluded to being "on her own" and making a better life for herself and her son when she leaves her sober house in a few days. She said:
READ ALSO: Wendy Williams Stands by Her Husband Amid Cheating Allegations | See Details
"I have a whole new life that I planned for myself and my son (Kevin Jr., 19). You wear a different mask when you're out here. Everybody has things in their life that they're embarrassed to share the world, or they're frightened to share with the world, or they're not ready to share with the world.

Addressing my sobriety, my addiction, head-on has really helped me sort out every single compartment of my life. I have a commitment to me and my son to come out of here better, stronger and faster than ever."
Williams and Hunter got married on 30th of November, 1999. The pair share a son Kevin Jr., together. Hunter also served as Williams' manager.