Falz's Manager, Femisoro Ajayi Dishes On Why Nigerians Shouldn't Have Their Kids In Nigeria… Do You Agree?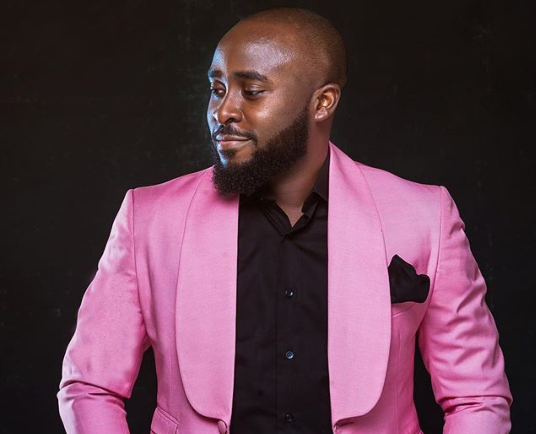 Lamenting about the situation of the country on social media, a Nigerian musician, Falz's manager, Femisoro Ajayi, is advising parents to make plans to acquire a second citizenship for their children.
Ajayie advised that Nigerians who have the means should try and give birth to their kids outside the country, even if it is in neighbouring Ghana.
According to Femi, the humiliation Nigerians face in other countries is quite alarming and the fraud menace being put online is only making matters worse. He wrote:
"The kind of humiliation you face because you are travelling with a Nigerian passport is already bad enough, then go online and see how the fraud menace seems to be growing with even celebrity discipleship and you are just like…"
He continues;
"My people just plan to have your kids outside Nigeria, even if you can get them Ghanaian passport sef, it is still better. Nigeria no epp and no plan to help anybody."
READ ALSO: Political Activist And Dad, Mazi Chima Amadi, Recounts How His Love Of Country Claimed His 5-Day-Old Son
Femisoro is married to popular Beat FM radio personality, Gbemi Olateru -Olagbegi. The two tied the knot November, last year.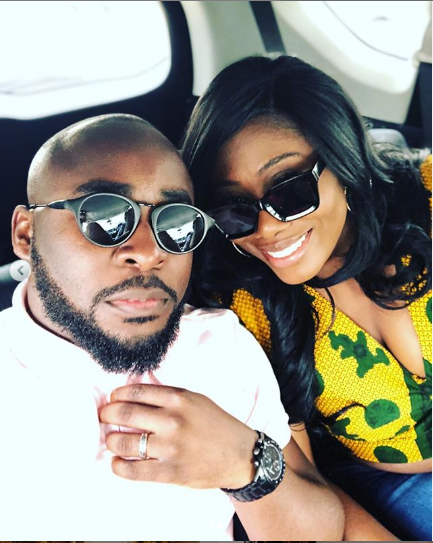 Ajayi also commented on the distasteful way cybercrime and internet fraud is growing as well as how some celebrities are supporting the act.
READ ALSO: Nigerian Mom Outraged After Nurses Of A Popular Children Hospital Asked Her To Do This Before Treating Her Sick Child 
See screenshots of his post below: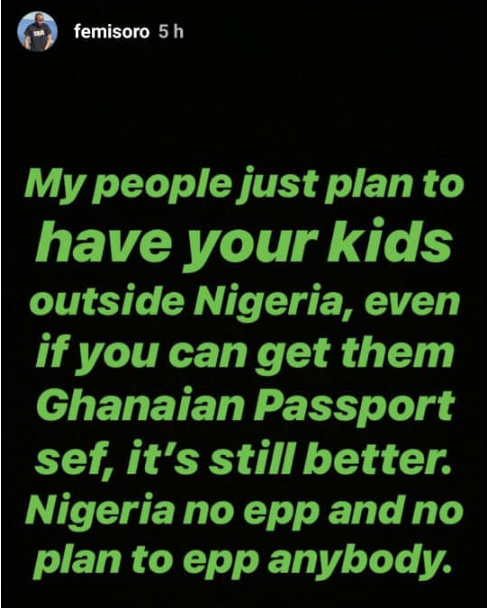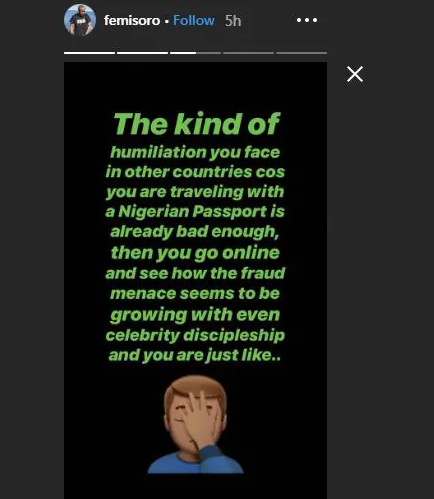 Photo credit: Instagram