Nigerian Mom Outraged After Nurses Of A Popular Children Hospital Asked Her To Do This Before Treating Her Sick Child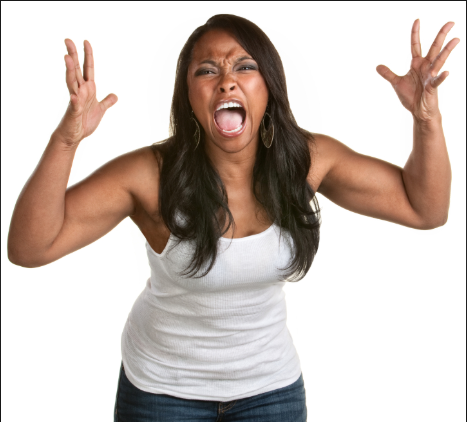 A Nigerian mother has taken to social media to lament over the way some nurses of a popular children's hospital at court road, Onitsha, treated her when she brought her complaint before them.
According to the woman whose name on Facebook is Mmiri Mara Ugo Emenaha, she took her sick child to this particular hospital and upon arriving at the medical centre, she presented her child with a complaint of incessant and persistent night fever.
As a mother, Emenaha had expected the nurses to take up the case immediately. Instead, they asked her to go bring a thermometer to check her baby's temperature. Even when she said she did not have one, these practitioners insisted that she go buy one.
According to the nurses, if she did not obtain a thermometer, her child would not be attended to regardless of the problem involved. Angry at this maltreatment, Emenaha, who immediately took her baby girl to another hospital, later took to her Facebook page to rant and express her grievance.
READ ALSO: Mum's Visit to the Lagos State Teaching Hospital In Search of Solution to Her Daughter's Pus Infected Ear Throws a Spot Light on the Country's Poor Health System
See her post:
"Imagine taking a baby to a popular children's hospital at court road Onitsha and being told by the nurses to buy a thermometer before the complaint of incessant night fever can be looked into.Nursing and Midwifery Council Nigeria.

Those nurses shouldn't be found at any hospital environment not even as cleaners because they lack empathy."
Many Nigerians have reacted to her post accordingly. Many were agitated and outraged at the action of the nurses. Some of them, however, supported the claim of the nurses.
See some of the reactions below:
Aramide Motoluwasin Yusuf
So ma, just because of what happened… Nurses shouldn't be found in the hospital setting….. What a pity…… Nigerian's only have value for doctors and the nurses are even working more than them…. NEVER DO VALUE WHAT WE HAVE.
Mmiri Mara Ugo Emenaha
Aramide Motoluwasin Yusuf read to comprehend. I said those nurses not all nurses because they lack empathy which they should have and exhibit because of the nature of their job.
Theresa Obaitor-Zaku Please, fellow citizens, let us not make excuses for the unprofessional manner this mother and her child were treated. A thermometer is one of the least equipment a hospital should have. Asking every child coming to the hospital to come with a thermometer to my mind is not correct.
READ ALSO: How a Nigerian Hospital Shunned Pregnant Woman in Dire Need of a C-section 
Chidosky Ladosky Well they might have been wrong and unprofessional with their approach. However it's advisable that nursing mothers have a thermometer at home. You can use it to record the temperature spikes when a baby has midnight fever. It helps pediatricians a lot.
Theodora Uchenna Okoye Felix
my dear, that is what all these children hospitals do now. But 1 had it really hot with me sometime ago. I have my own thermometer and they were insisting that I must buy from their hospital since it's only their own they trust.
Ezekute Jeff Mcsydney
They are not the first, and certainly won't be the last. It is becoming normal in Nigeria, hence the need to be well armed with the necessities while going to the hospital or even at home in case of emergencies…
The nursing mother that doesn't have thermometer at home?..is she raising pussy cats? We always have ₦1,000 to ₦2,000 for data subscription but cannot spare few hundreds for some very important items at home.
Nne you shouldn't be surprised. This is Nigeria for you, it's terrible how things are done here. We survive on our own here. Nothing works.
Dorine Charles
I
t is for your own good after all you will use it at home to be checking your baby temperature.
Dube-Elosia Uyauno Ogoo Cece Hope you didn't misunderstood the nurses because, if you do it's wrong because you need it for your own good oooo.
https://www.facebook.com/lovelynn.emenaha/posts/2660509447295903?__xts__[0]=68.ARDbsxRoVM0PzeXU7g_YUVdEdXxiYc1DpaxqILgKolZxbg1VCheGdBwZh7NDLvu0vUSzRUk9-XsAYzaPSXBQqJn4eV7eEvT1ftG1YVm1qRiZztuX4ZZf3gwdPSnprUaMCmH2ztUS9cz0iVET0c7k9NcrcjerHKypZcIcyv4xbtxTDO0aT_B0QT87egZ6ZgTgMKD-FLrJSPQP&__tn__=-R