OAP, Andela Smith, Questions Daddy Freeze's Mom's Public Support Of His Baby Mama In Open Letter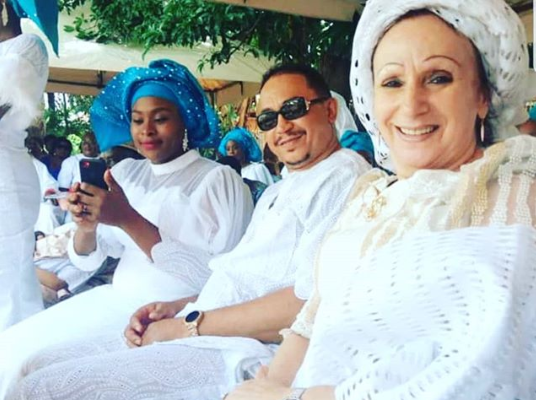 https://www.instagram.com/p/Bw9muurBAcA/
Popular OAP, Andela Smith, who is publicly known to be against, Nigerian radio host and presenter, Daddy Freeze has written an open letter to Freeze's mother, Professor Smaranda Olarinde questioning her for publicly supporting her son's relationship with his baby mama.
According to online reports, Freeze impregnated Benedicta Elechi while still legally married and living with her now estranged husband, Paul Odekina, the executive manager of Human Resource at Total E&P Nigeria Limited.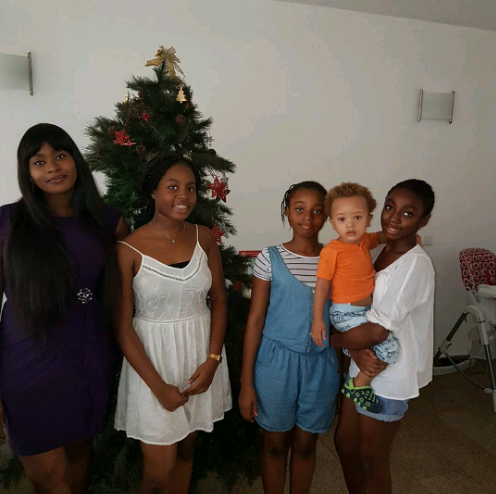 In the very long post on Instagram, Andela expressed her disappointment in Freeze's mom for publicly supporting, encouragement, sponsorship and glorifying her son's adulterous life style rather than scold him.
Below is the letter:
"AN OPEN LETTER TO DADDY FREEZE'S MOTHER PROF ELISABETA SMARANDA OLARINDE

I would like to express my disappointment from your open show of support, encouragement, sponsorship and glorification of the Adulterous life style of your son Ifedayo Olorinde aka Daddy Freeze as evidenced on Instagram Videos and Pictures posted by your son & his Baby Mama who is married to someone else.

I had expected much more from a Nigerian professor of Law who is President of the Nigerian Association of Law and Deputy Vice Chancellor Administration, Afe Babalola University, Ado Ekiti, Ekiti State, Nigeria. (ABUAD) and also a UNICEF's Legal Researcher.

Much is expected from a teacher who moulds the minds of young people. Unfortunately, I am not seeing this in your relationship with your son and therefore can't help but submit this letter of complaint hoping you will change your ways.
READ ALSO: See Text Messages Daddy Freeze Allegedly Sent his Now Fiancee in 2013 While Still Married to Opeyemi
Your Son Daddy Freeze faces multiple court cases in the High court in Lagos and Port Harcourt for his messy separation from his wife and for impregnating his Baby Mama Benedicta aka @tastebudzng in her matrimonial home and giving birth to an illegitimate son, your so-called grandson named Abimbola Jessen. His baby mama admitted this in court.

The divorce cases are in public domain in social media and Court documents, which are in our possession and available to the interested public. Instead of condemning such an act, you are making a public show of support.

We understand you used your office and connections to provide legal advice to his legal team and have boasted on several occasions to save him from the Judiciary system using your office, capacity and connections, knowing full well what he did was wrong.

This clearly shows that you support his amoral character and condone his actions. He insults people who are old enough to be his grandparents in the name of attacking pastors.
READ ALSO: Daddy Freeze's Fiancée, Benedicta Got Pregnant For Him While Still Living in With Husband: Court Proceedings Reveal
This clearly affronts the well known Yoruba culture and heritage of respect for seniors. You ought to be mortified by the sort of adult your son became."