Dear MIMSters: Despite My Family's Stance, I Will Choose Annette Over And Over Again, And This Is Why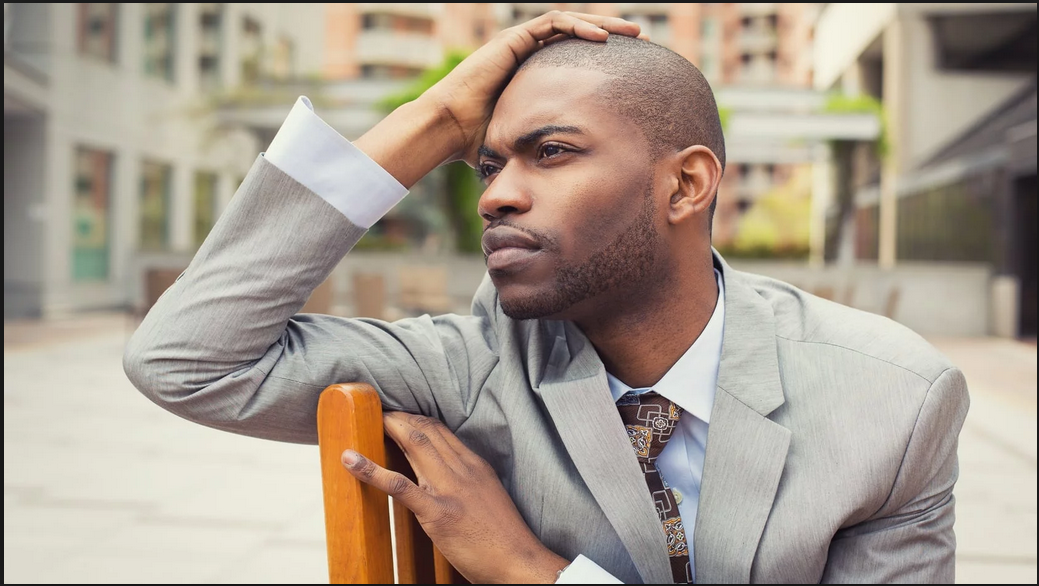 I am engaged to Annette and I plan to marry her in December despite my uncles' stance. They have repeatedly told me I would be making the greatest mistake of my life if I do but I do not care. Annette is who my heart craves for and no one can stop me.
You see, Annette is the most beautiful girl I have ever come across in my life. Whether she wears make up or not, she stands out and makes heads turn every where she enters. I feel fulfilled every time I go out with her and guys miss their steps because of her beauty. Annette is a damsel like that! Wow!
READ ALSO: Dear MIMsters: I Hope You Can Find The Hope You Are Looking For From My Story
I met her in 2017 and it's been some relationship. She is 23-years old while I am 36-years old. Beyond being beautiful, Annette is also good in bed. She sends me to cloud 9 and back effortlessly. And in appreciation, there is nothing she asks for that I do not oblige her. I pay for everything Annette desires. When she told me she would love to move out of her parents' house, I asked her to move in with me but she declined. She said she can't until I married her. She is that good and decent! So I got her a befitting 2-bedroom apartment and I visit her whenever I wish.
Annette is a fresh graduate which makes me ensure that I provide her with everything she needs. I do not want her to fall into wrong hands due to lack and when I do not have up to what she wants, I borrow from friends and pay later.
Two weeks ago, she needed 200k to buy some hair like that but it wasn't a good time for me. I had just invested some money into a business and I also needed to settle some bills. That would be the first time I would turn her down since we started dating, and it's not even that I turned her down. I only asked her to give me some time to sort the issues before me. She got angry, called me names and walked me out of her apartment. I called her when I got home and promised to give her part of it. My intention was to postpone the payment of some bills but she said she would help herself and that I shouldn't bother again.
READ ALSO: Dear MIMsters: Is This Enough Reason For Me To Walk Away From my Fiancé?
Well, I decided to give her two days to cool down before visiting her again. When I got to her apartment, I found her door under lock and key. I asked her neighbours if they had seen her but they said she hadn't been around since the day I left. In fact, one of them said he thought I was the owner of the car that came to pick her up that night.
I called her lines, they were busy so I called her mum to know if she was at home because I believe that the person who could have come to pick her up that night must have been her elder brother. I called her mum to know if she was okay and she asked me to come over to their family house. By then, I had collected a loan of 100k from a friend of mine so that I won't appear empty handed.
I begged her mum to speak to her on my behalf and she promised she would. She however told me that I needed to do more for Annette because there are other men who are asking for her hand in marriage. She said those other men have more money and that they are ready to do more for her but because she could see that I am the one who loves her daughter more, it is me she is supporting.
So I promised her I would buckle up and asked to speak to Annette so that I could hand the money over. She said Annette was out of town. When I asked where she went to, she answered that due to our quarrel, she came home crying. Fortunately, one of her uncles was on his way to Dubai so he asked her to come along. Her mum asked that I dropped the 100k so that when she returns, she would know how sorry I am.
Thank God for a good mother-in law. The truth is that I really did not mean to deny Annette of her comfort but I was cash trapped at that time. To save my relationship, I will add to my hustle if that would bring us peace.
The problem now is that my business partner whom I shared my predicament with, called my uncles and told them everything. Now, my family is insisting that I leave Annette. Can you just imagine that! The same Annette that they had followed me to her family house in January, for the first leg. The same one whose family welcomed them and treated them honourably; that is the same Annette they are saying would make my life miserable. How forgetful can people be?
Well, this is the path I have chosen and no one can destroy it for me. At my age, I should know who is best for me and it is Annette. I only wish they would let me be.