After Four Cesarean Sections, Desola Afods Is Busting The Myths Around CS
Cesarean section is still being perceived as an abnormal means of delivery by many, especially women in Nigeria.  The problem of stigma attached to birthing children through this method is particularly significant and thank goodness many moms are coming out to talk about it in order to break the myth.
A few days ago, Desola Sholanke Afod, wife of Yoruba actor and producer, Kunle Afod, took to social media to talk about how she gave birth to all her children through Cesarean section.
The mother of boys who is known for her 'say-it-all' on social media, also opened up about how she almost aborted her fourth child due to lack of funds for a cesarean section required to deliver the baby (read here).
Desola, who had all her boys born by caesarean section, shared pictures from her last CS while on the hospital bed and she was criticised by some Internet users for revealing too much in public.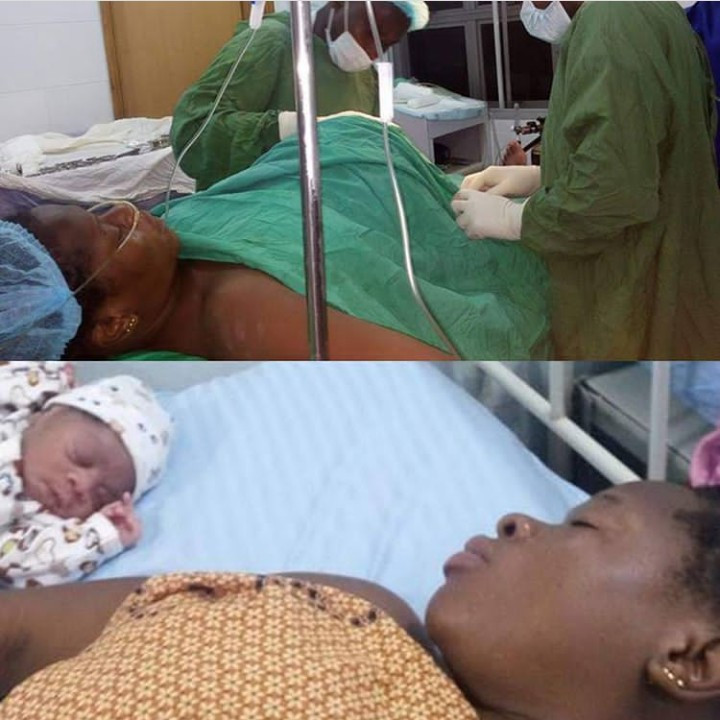 However, in a chat with Saturday Beats, the mom and businesswoman noted that she shared her story on her page for a good cause. According to her, she did that to educate and encourage women who had some misconceptions about caesarean section. She said:
READ ALSO: Women Who Refuse CS Are Ignorant – Ufuoma McDermott on How She Almost Lost Her Son During Childbirth
"Some women always share their touching stories with me about how they are scared about going under the knife to have their children due to the complications.

I wanted to address all of them at the same time; that was why I decided to address the issue on my page. After I shared my story, a lady even contacted me that my story inspired her to keep her baby instead of aborting it due to the fear of CS. I didn't share my story to be pitied or to trend."
In the story she shared, Desola who talked about how the pricey hospital bills almost discouraged her from having the child was also slammed by some. As the wife of a celebrity, some Internet trolls expressed their surprise that she could be disturbed about hospital bills.
In reaction, Mrs Afod emphasised that the hospital bill when she had her fourth child was expensive because it was the fourth time she was going through the process.
READ ALSO: Woman And In-laws At War For Giving Birth Through A Cesarean Section
"For an average Nigerian, the hospital bill cost us N450, 000 and this amount was actually expensive to us. We are not suffering, but that amount was exorbitant for us at the time. I thank God I didn't have to abort the child, I am grateful for everything.

I am already used to negative comments because my husband already taught me how to deal with criticisms and negativity. My advice to women who are scared of cesarean section is to always hand everything over to God. I know some women are shy about having their children by CS but there is nothing to be shy about."
You can also share your experience with us… Have a great weekend!