Dear MIMsters: How Do I Mend This Broken Wall Between My Husband And My Son?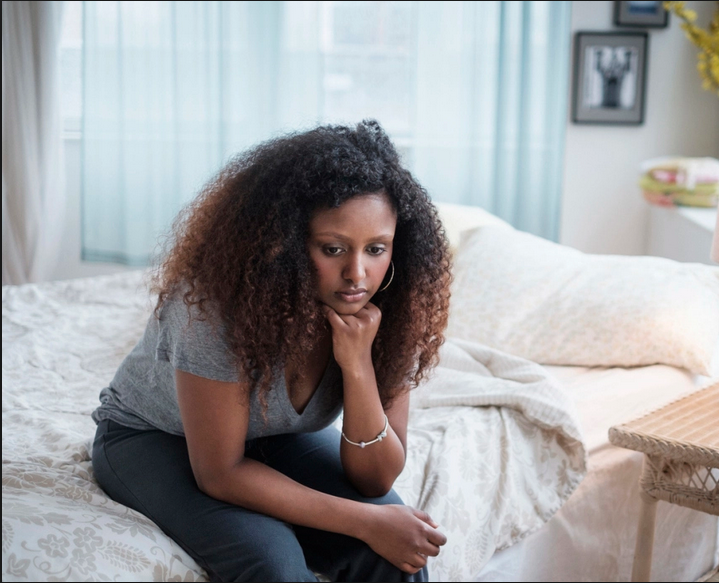 How do I mend this broken wall between my husband and my son?
I was a single mum of a 10-year old boy when I met Jare, my husband. I've had two previous relationships with men who once they met my son, David took to their heels. It was as if David was my undoing but I refused to relegate him. He's my son and blood. I wouldn't deny him just to get married.
Some of my friends suggested I send David to his father's family or one of my siblings but I refused. David is not a problem child. I'm all he's known since the demise of my loving parents. I'll never turn my back against my son because of a man.
READ ALSO: Dear MIMsters: Where Did My Sister and I Go Wrong With Our Stepfather?

I got pregnant in my final year in secondary school. David's father was a part one student in the University then. The truth is I was driven by peer pressure into that relationship when my friends taunted me, saying, I was a baby at 17 because I was still a virgin.
My parents were loving and caring people who raised my siblings and I with good values. But my school friends told me I needn't hold on too tightly to those values because the world was advancing and changing fast. They said I shouldn't let my parents hold me back and bound.
Through one of my friends, I met JB. When he found out that I was a virgin, he liked me more and promised to marry me someday. A few months after we started sleeping together, I became pregnant. I didn't even know I was pregnant until my mother woke me up one morning and along with my father, took me to a hospital where I was confirmed pregnant.
Getting back home, my parents apologized to me for not being aware of my struggles and being there for me. Now, that is far from the truth. However, my parents -May God rest their souls- being who they were, always took responsibilities when they think they erred. They invited JB and asked if he was responsible for my pregnancy. He accepted and asked for their consent to marry me. My parents said my pregnancy mustn't pressure us into getting married. They invited his widowed mother who told my parents to do whatever pleases them because as a widow, she could barely feed herself and JB's 3 younger siblings. My parents weren't rich but could provide our basic needs.
After that meeting, JB's mother never looked back. I met one of his aunties who called me names and accused me of trapping a promising young man with some miserable pregnancy. I couldn't tell my parents how badly JB's relatives treated me unlike how my family treated him.
READ ALSO: Dear MIMSters: This Is Why Our Mom Will Always Come First Even Though We Didn't Grow Up With Her

After I had David, JB's mum attended the naming ceremony in my father's house. She was detached all through the ceremony. My mum tried to get her involved but she said she had no money. She told her they weren't asking her for money but that she should liven up. This woman refused o, even the refreshments she was offered and left immediately after my son was christened.
That was when I decided that even though I was in love with JB, it would be wise not to marry him because of his family's behaviour. My family was too warm for me to settle down in such a hostile environment.
I told my parents about my decision and they accepted to support whatever decision I made. I told JB I wanted a break up but he said he couldn't live without me and was willing to be estranged from his mother if it would keep us together. I told him I didn't think that was a good idea. He told me that it was because I was with him, he wanted to be in David's life, and that if I was breaking up with him, then he didn't want to be a part of his son's life anymore.
That was the last I saw of JB. David has never met JB but has seen photos of him. Do you see why I refused to take David to his father's family as suggested by some friends?
READ ALSO: Dear MIMSters: That Moment Hubby's Step-Mom's Thoughtlessness Backfired On Her Is BAE

My parents helped me with David and ensured I earned money while I was in school. During the holidays, I worked as an office assistant at my dad's office and during school sessions, I worked as a sales girl at my mum's store after school. My parents didn't give me special privileges. They ensured I spent my salary on David while they were responsible for my education.
When I met Jare, I didn't think to hide David from him though David could be the most unwelcoming little boy to men who came close to me. Jare remained nice to him and eventually, we got married. David lives with us and my 3 other children with Jare. He's now 23-years old, while my 3 other kids are 10, 8, and 6 respectively.
David derives pleasure from disobeying my husband blatantly, and has successfully recruited my 10-year old son to do the same. Meanwhile, Jare doesn't believe in spanking children. He tries to manage them but I can see that it's affecting him. I've talked to David, fought and threatened him, yet he remains unperturbed. The only time I have peace is when he's away at school. Now, he's done with school and is awaiting NYSC.
I'm not comfortable with David stressing my husband. I suspect this is why Jare spends more time outside whenever David is home but he denies it. How can I make my son respect my husband who by the way, is financially responsible for him when his own father abandoned him? Will I be justified to rent an apartment for David and send him out? Will people not accuse me of rejecting my own son because of a man? I've contemplated working his service to far away north but with all the unrest there, won't I be shooting myself in the foot? David is a good child to me who cares deeply for me and his siblings but does not get along with my husband, has never done so. I'm surprised this has lingered for over 12 years.