Adesua Etomi Narrates How Her Lesson Teacher Molested Her As A Child | Names Possible Culprits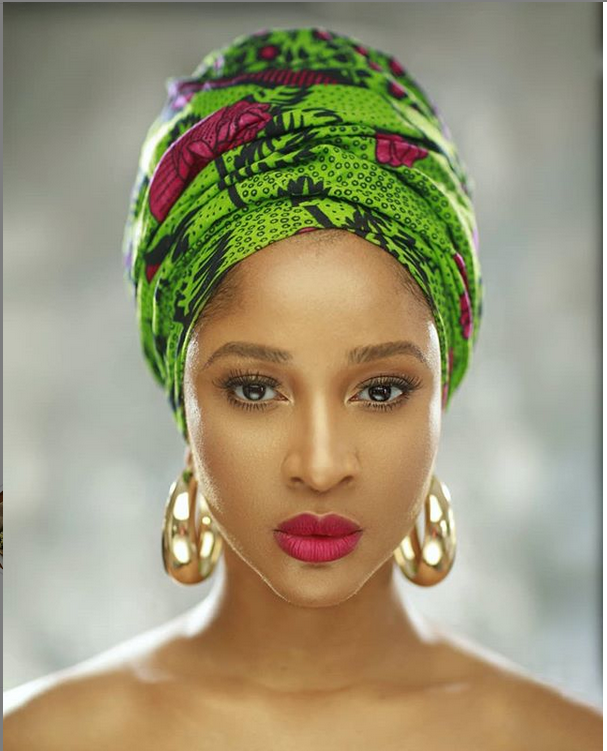 In the wake of the shocking revelation made by celebrity photographer, Busola Dakolo against her former mentor and spiritual father, Pastor Biodun Fatoyinbo of the COZA church, reactions have continued to pour in.
It seems as though the mum-of-three's revelation has opened a can of worms that has led to a sort of movement where women are crawling out of their holes to share rape and sexual assault experiences that they had suppressed for years. A-list actress, Adesua Etomi has shared her own near-rape experience in a Twitter thread, saying, almost every woman ha a story of how someone took or tried to take advantage of them sexually.
READ ALSO: Banky W Lauds Wife, Adesua Etomi, In Words Laced With Honey As She Turns 33
The 33-year-old actress while reacting to the trending sex scandal involving Mrs. Dakolo and her former pastor said, her lesson teacher grabbed her barely existent breasts and tried to assault her further sexually, but she ran. The actress claimed she was in shock and froze at that moment, but when she saw she had the chance to run, she took it.
She narrated further that her aunt disbelieved her when she narrated her ordeal, but her mother did believe her when she told her same. She cautioned people who have not experienced trauma to quit making light of the plight of rape victims.
Read her Twitter post below:
Almost every woman has a story to tell about someone who taken advantage of them.
The culprits? Lesson teacher, house help, boss, driver, cook, family friend, uncle, aunty even dad.

Mine? Lesson teacher. Man actually grabbed tits that I didn't even really have. Ran out of the house. Told my aunty. She tried to make me continue the lessons. Her exact words were 'if your teacher in school makes a pass, will you stop going to class?
My mum believed me though

If you haven't experienced trauma, pls shut it. I wasn't raped but when he grabbed my tits, I FROZE out of fear before I realised that I could run and RUN I DID.
See the screenshots below: