Are You A Single Mom Ready To Give Love Another Chance? Then You Need To Read This Note From A Former Single Mom To You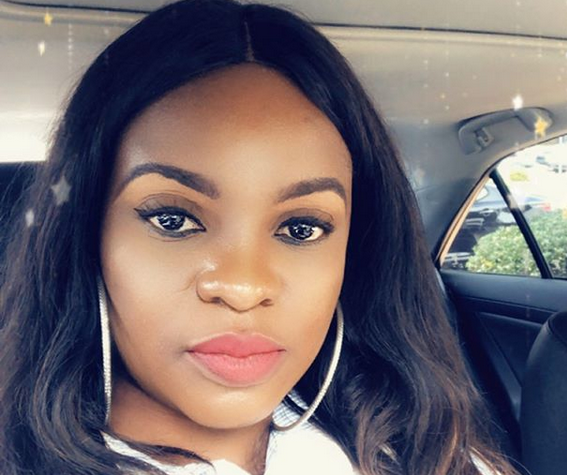 A businesswoman, @Kaymarketplace has taken to her Instagram page to share some tips for single moms who want to start dating again.
Noting that she used to be used to be a single mom, until she met a new man five years ago, @Kaymarketplace said there are mistakes that single women make when they meet new men. She listed them out and offered some useful advice as well.
"When you meet a guy, don't talk about your baby daddy, whether he provides or not. Your child's father is not the topic of discussion. You are on a date to know a new man; to talk about your life goals, what you want in man. Stop the emotional blackmail as it would not make the new man be with you.
READ ALSO: Actress, Catherine Kamau Offers Solid Advice To Single Moms On Finding Love Again
It's your choice to discuss about your life as a single mother or not. When you are just meeting a man, you can decide not to get into full details. You don't have to start bashing your child's father. That is so unacceptable. Do not for any reason bash your child's father whether or not he's taking up his responsibilities.

I've been in a relationship now for 5 years and we've never talked about my son's dad because it's not important. We have our lives to live and things to work on. So, why would I waste my time disturbing myself with the past? My son's father is past to me but he's going to be in my son's life forever.

Because you feel like the child's father has to be there, you start cursing, fighting and disgracing yourself and children. Double your hustle and take care of your child. My child has the best of everything because I work so hard.

When you start a new relationship, your son is not your new man's responsibility. If he decides to take care of the baby, that's okay but getting angry because your new man says he doesn't have money for your son's school fee is so wrong.

Double your hustle to ensure your child's bills are paid. Your new man will get tired when you keep talking about your child's father.

Date whoever you thinks loves you and stop living your life for anybody. Don't put yourself in a situation where you don't want to date again because you think all men are scum.
READ ALSO: Mom-Of-1, Sophia Momodu Shares Dating Tips For Single Mothers
Do not bring different men to your child's life. You can have a boyfriend and not introduce him to your child's life till you know where that relationship is going to. When the relationship is strong enough, you can now introduce your child to the new man.

Stop calling your child's father's friends. Don't call them. There are some that know that what he's doing is wrong, which is not taking care of his child. But he won't listen to them. Stop embarrassing his friends. Women, we need to put some respect on our names.

Do not hide your children. You don't know the luck they will bring for you. I know the society doesn't support single parenthood but a child is still a blessing."
https://www.instagram.com/tv/B2UIXRtnJ_0/?utm_source=ig_embed