Actress, Catherine Kamau Offers Solid Advice To Single Moms On Finding Love Again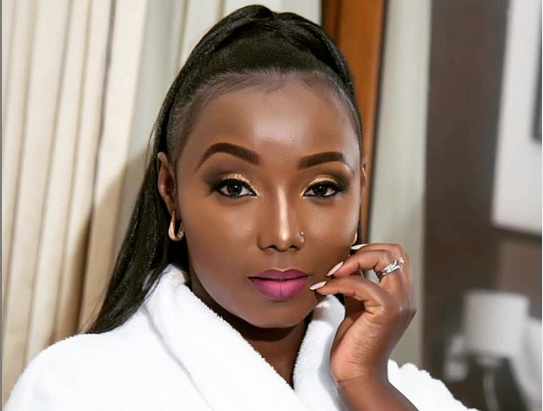 Ghanaian star actress, Catherine Kamau -Karanja has offered some solid advice to single mothers on the question of whether they can find true love again.
Kate is the mother of a teenage boy whom she conceived at her first attempt at bring a "bad girl" back in campus. From then on, it has been both tears and joy as the actress has constantly narrated her struggles as a single mom. She .
In an Instagram Question and Answer session with fans, Kate, who has never mentioned her baby daddy for reasons best known to her was asked quite the tricky question by a curious user who wanted to know whether she was optimistic of getting married when she was a single mother.
Kate, who late got married to the love of her life, Phil Karanja back in 2017 in a lavish wedding years after their courtship, responded by revealing she was never looking for love in the first place, even at the time she started dating her director husband.
SEE ALSO: After Failed Marriages, Single Mom-Of-4, Dami Ewa Stratton Finds Love With A Blue Blood Bachelor
She went on to reveal that at the time, she was fully focused on being the best mother to her son, and somehow Phillip walked into her life, romantically.
Dishing out advice to single mothers on finding their Mr Right, Kate said men have a knack of sensing when a single mom is a little too desperate or is trying too hard to find love again. According to her, that has been known to be a turn off for many potential husbands out there.
The fan asked:
"Did it ever cross your mind that you might never find you a man as a single mom? If yes, how did you deal with it?"
The fan's question seemed to have stemmed from an ongoing raging debate on single mothers and the plight they face as a result of their relationship status.
She responded:
"I honestly wasn't looking because my heart was shattered then. I had committed myself to giving my son the best. Men can smell desperation miles away. They also notice a focused, ambitious woman especially the one who loves her child unconditionally.

I am talking about a real man here of course. The way you carry and value yourself as a single mother will determine the kind of man you will unconsciously attracts."
Just recently, the former Mother-in-law's actress got to open up about her private life while speaking to Radio Jambo's Massawe Jappani. According to the happily married woman, Phil is the best thing that ever happened to her.
READ ALSO: Single Mom-Of-4, Kate Imafidon Finds Love Again After Disappointments And Heartbreaks| Photos
She went further to say her boo is one unique guy with everything any woman would ever dream of.
READ ALSO: Twitter User, Pam, Admonishes Mature Single Women In Simple But Telling Terms
"That man is a man, organization, goals yaani kila kitu…leadership and then he is not kiherehere yaani he is just laid back and that's my type. A laid back man, you never know what to expect.

I think I'm too hyper so he lets me be me…I feel safe and I trusted him with my dreams and I still trust him with my dreams."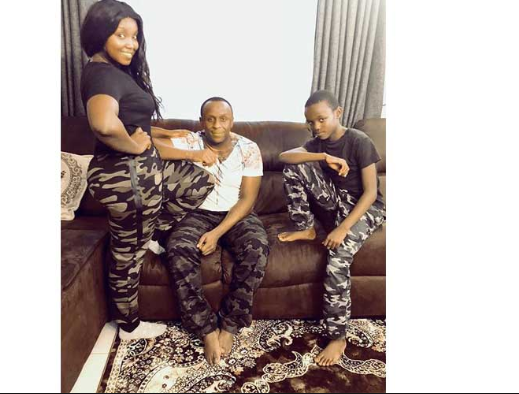 Photo credit: Kate/ Instagram