BBNaija Star, Mike Edward Opens Up On Why He Remained Faithful & True To His Marital Vows While In The House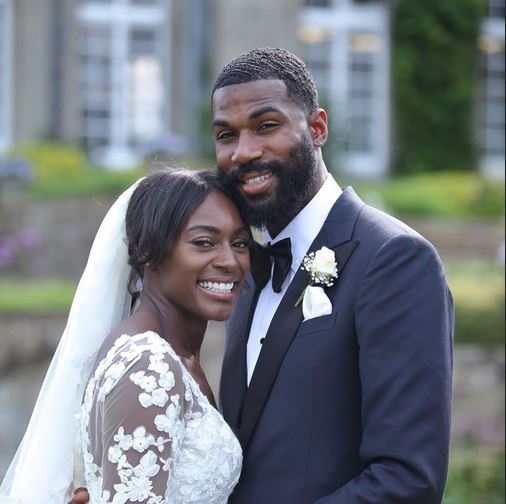 Big Brother Naija 2019 contestant, Mike Edward has spoken up about why he never cheated on his wife while he was in the house.
Mike, a tall, dark and handsome dude entered the Big Brother house shortly after he'd tied the knot with his UK based wife, Perri and unlike some of his predecessors, he didn't hide the fact that he was married. He was a very active player in the game, one of the last two standing, yet without a scandal.
Mike, who was surrounded by beautiful and attractive women who flaunted their boobies and booties in close proximity for 99 days, interacted with them, carried out tasks with them, danced and played with them, was even insulted by some yet he remained civil, faithful and true to his marital vows.
READ ALSO: Big Brother Naija: Alleged Married Housemate "TTT" Engages in Open Infidelity with Co-housemate Bisola
Mike, raised by a single mum, may not have won the grand prize but he has won the admiration and respect of many for the way he conducted himself while in the House.
Speaking on his motivation while in the house, Mike said:
"If I were unmarried, I wouldn't have been in the House. I also commend the guys that went into the House and weren't distracted.

For me, there was no reason or excuse (to cheat on my wife), because there were other single guys in the House who did nothing too. I had made a commitment to my wife on the day I said "I do" to her at the altar. I have made the decision for a long time. BBN was just a game."
READ ALSO: "The way Mike is being hyped shows how damaged we are" -Actress Kemi Lala Akindoju Says The EX-BBN Housemate Did Nothing Extraordinary By Honouring His Marriage
Thanking people who supported him while he was in the House, Mike stated,
"I love to move around with people who have positive 'vibes'. I am grateful for people that believe in me and I hope to continue inspiring them."
On his next plans after leaving the House, Mike said, "At this stage, I am open to everything."