Actress & Mum-Of-Two, Uche Elendu Dishes On The Ingredients For A Lasting Marriage And Why Men Should Treat 'Good' Women Better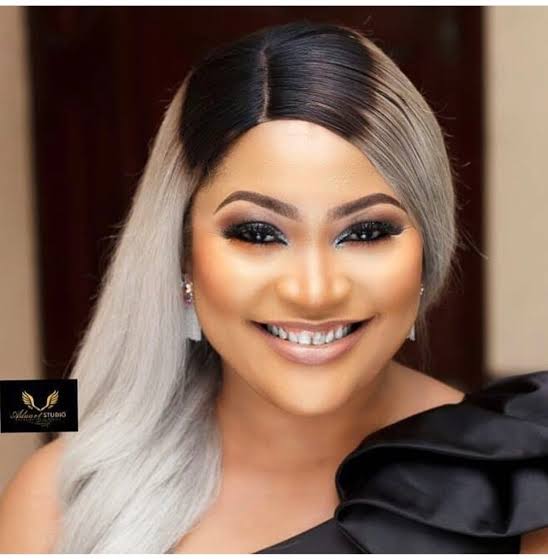 Actress and mother of two, Uche Elendu is quite passionate about the success of marriages as well as the nurturing of healthy relationships as is evident from her social media posts. Recently, the doting mum and serial entrepreneur shared a post on her Instagram handle where she dished advice to men about finding and keeping a good woman, and she was asked all about what informed the viral post in a new interview with Rita Okoye of the Sun.
Making clarifications about her much talked about post, the actress reiterated that she wants men to come to the realisation that good women are hard to come by and when any man finds one, he should be armed with the right attitude to recognise her for the rarity that she is, and appreciate her according.
READ ALSO: Actress And Mom, Uche Elendu Dishes Out Perfect Marital Advice To All Married Men & Women
On the hallmarks of a successful and happy marriage, the actress named tolerance, understanding, love and the fear of God.
Read excerpts below:
You made a post on Instagram recently about finding and keeping a good woman, would you say you haven't been lucky with love and relationship?
I was talking about relationship. I was trying to let men know that good women are scarce. So, when you find one, learn to protect her, love and appreciate her efforts.

Also, make her happy. There are lots of women out there but we have very few good women. Most women out there are materialistic, wicked; they are out to frustrate men because they have been hurt. So, when you get a woman that loves you unconditionally, appreciate her.

Not all women are materialistic, some women just want you to show them love, and most of them go to church to pray for their husbands to have money, protection and favour. Most spend their last card on their husbands to make sure they are happy, but at the end, what they get is rejection.

Their husbands leave them to follow slay queens that will suck the little they are able to get. It doesn't have anything to do with my personal life. It is just painful that such is happening in our society today, that's why marriages are crashing.

Men feel that when they marry a woman or probably she's given them a child, then she doesn't have any other place to go.

They prefer to go out and look for those slim girls, wearing bum shorts, that's why I say women should stop tying wrapper at home, they should shape up their bodies so that their men will respect them. So, in a way, men appreciate women because of their looks.

That's why I advise that if the marriage is violent and you can't bear it anymore, run for your life. Being single is better than single in the casket. I'm not in any way encouraging divorce but rather men love your wives. Women should also know their worth, love their husbands and be faithful.
READ ALSO: Nollywood Star Mom, Uche Elendu Bares It All On Career, Celebrity Marriages & What Makes A Good Marriage
What makes a good marriage?
It's understanding, tolerance, love and fear of God. Fear of God is the beginning of wisdom. When you have a woman that fears God, the marriage is bound to work, but when you have a woman that fears God and a man that doesn't and you try to make the man fear God and he refuses, be at alert.