Socialiate, Francis Van-Lare Explains He Has Finally Figured Out Why He Failed At His Five Previous Marriages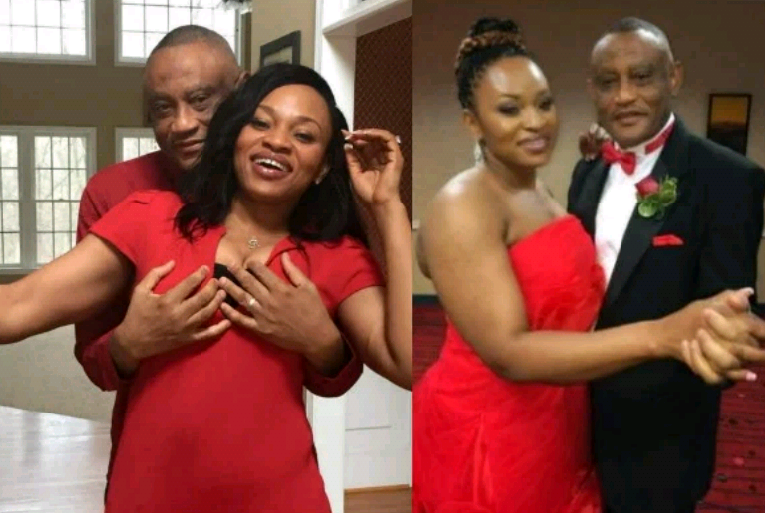 Francis Van-Lare, the ex-husband of relationship expert, Amara Nwosu has been married and divorced five times. His marriage with his fifth wife, an architect based in Abuja ended in 2018 only after seven months. Responding to a follower who asked why all his five marriages ended in divorce despite his wealth, his witty and intelligent personality; the socialite explained that it took him a long while but that he has finally figured out why he failed at sustaining his marriages.
Van-Lare explained that it took a friend's candid advice for him to realize he was the architect of his marital woes. He revealed that all five of his marriages ended for the same reason – his "I can always catch another 'Uber '" mindset.
READ ALSO: Social Media Agog As The Controversial Francis Van Lare Finally Chooses A Winner For His 'Trip To Venice Indecent Proposal'
In other words, his impatience and refusal to put up with slight differences from his ex-wives because he believes that he can and will always find himself another woman accounted for his woes. He expressed that he is ready to work on that mindset.
Read Francis Van-Lare's response below…
"The women did not complain and left as all of them except the one that beat me up are still my friends and I was the one that left in most cases and mutual in other cases . I did not even date the last two more than a month and we got married.

Recently a babe I like that I am considering seriously dating made me realize something that I should not go into a relationship with the mindset that I can always get out and that is exactly the case with my last two marriages , as I have plenty of options of women to choose from .

She is not even on Facebook or Instagram to see the options to have made the statement but she deduced that from my behavior to her .

Like Davido's song 'Every time call me Uber '. That is exactly what I realized I was doing when she sat me down to talk to me . In other words no tolerance or patience on my part in certain things because I know I can always catch another 'Uber ' .

The babe herself can get any man without a sweat as she is got everything good going for her and she is used to men trolling all over her not this Jankaraman that every time ready to find another babe and move on . She told me that she is like me when it comes to men , small thing dump them , that is why she has not dated last three years with no interest for men as she has no patience for rubbish too .

I stayed away from her a couple times and kept my distance and she did same too and I was ready to find me another 'Uber ' . Each time, she was the one that reached back out to me . The last time she asked me to sit down and listen unless I want to be an old man and live alone .

She told me that I will marry 20 more wives lasting less than 3 months each if I do not change my mindset that I can always get another woman when getting married to the next one.

That next one will not even be given a chance the moment the marriage is having teething issues as I will just pay off the woman and tell her to leave as usual and for how long will I be doing that ?

According to her she likes me and that is why she is even reaching back to me each time I want to end it but for my own good , I should go and work on that mindset of mine before I say I want to marry anyone and that includes her because she cannot marry someone going into a marriage thinking he has options .

Quoting her , 'You are a nice guy for any woman , but go and read a relationship book on how you can keep a woman not this how I can always get another woman attitude you have ' .

I am on working on her advise ."