Dear MIMsters: Am I In A Healthy Relationship Or In An Abusive One?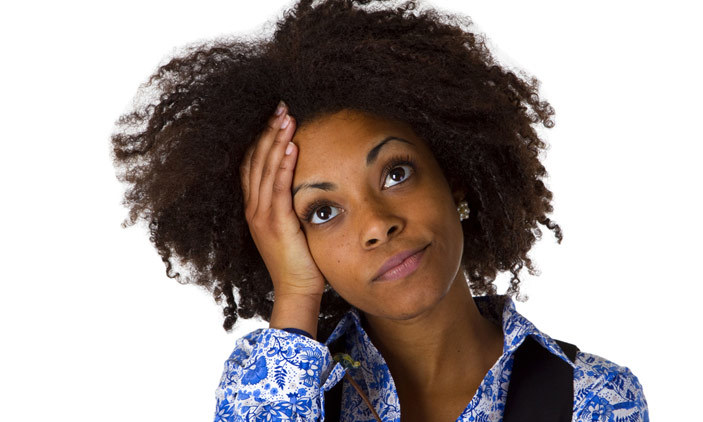 Am I in a healthy relationship or am in an abusive one? I don't know if this is how all relationships are.
I'm 31 years old and I have been dating my guy since 18. I keep hustling to a level that people often say I hustle like a man. I have my second degree already and I'm currently working.
My boyfriend dropped out of school and traveled out without telling me. He came back 2 years later to beg me to come back.
READ ALSO: Dear MIMsters: Pay Attention To Those Red Flags So You Won't End Up Like Me
I often have this odd feeling that he doesn't love me. About a year ago, he came up with a story that another woman said she is pregnant for him. I cried my eyes out and he told me he'll find out whether it's true, only for me to find out later on my own, after about 3 months that he had lied and that the said girl never told him she was pregnant.
We have never in 13 years gone on a date, no Valentine's day outing, no Facebook tagging, no Facebook sharing of my pictures until recently ( only 3 pics), or declaring I'm his girlfriend, but he can tag his brothers' girlfriends.
Throughout my stay at the university, he never gave me N1000 nor a cup of garri or rice. His haircut styles irritate me and I'll complain probably for 5 months before he'll get a decent one. He doesn't come out straight and has told expensive lies in the past and always expects me to either find out the truth by myself or bury and forget it.
READ ALSO: Dear MIMsters: Is My Behaviour Towards My In-Laws Abnormal For Anyone?
I am working now, at a place 8 hours away from him by car. I'm unable to find out what he has been doing or what is up to. He has asked me to marry him and his family wants me to come over for the official family introduction in preparation for our wedding but I'm scared to the bone. The problem is that I still love him and I am extremely attached to him.
He started sending me N5000 per month recently which is very odd of him, but I noticed that he has also become authoritative since he started sending me money. I didn't tell him I've started receiving my salary from my new job (which is more than 20 times of what he gives me) because I'm afraid he'll start monitoring my money just like he did during my previous jobs. He often nagged over me giving my parents and siblings money from my own salary. He only tries to give whenever he senses that I'm leaving or pulling away from him.
Instead of saying he loves me and doesn't want to lose me, he'll say, I shouldn't let anyone brainwash or deceive me.
READ ALSO: Dear MIMsters: I Love My Home But My Wife Has Become Disrespectful and Emotionally Abusive
I am emotionally unstable right now. I don't know whether to say I have been in an emotionally and psychologically abusive relationship or am I just overthinking this? This is the only kind of love I have ever known. I feel like he owns me.
Is this how all relationships look like? Is this a healthy relationship? I need your advice.