Boy Vs Girl, Who Is Tougher To Raise? Nigerian Parents Air Their Candid Views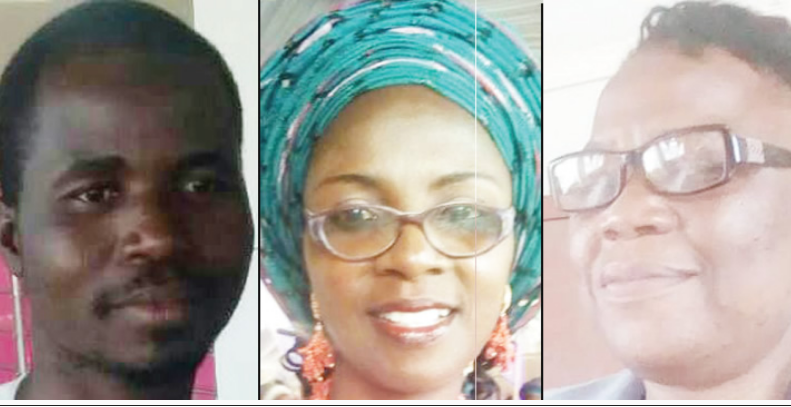 Raising a child, whether a boy or girl has its ups and downs, While some parents think one gender is easier to raise or train than the other, others think both gender are a bunch of work.
In light of this controversial issue, Nigerian parents have expressed their views on who is tougher to train between a boy and a girl with PUNCH correspondent.
Below are their responses.
If I have the opportunity again, I want my two kids to be girls
45-year-old physics teacher, Mr. Festus Ogunkeye
I enjoy a good rapport with my girls unlike my younger brother whose boys give him troubles. I am not saying that girls are generally easier to raise than boys. But having seen some hassles boys give their parents, I think I am comfortable with girls.
Some girls also give their parents problems, but averagely, girls are gentlier and easier to control. There is even a belief that girls care more for their parents in old age than boys. Environment and parental influences also play huge roles in how kids turn out later in life.
Boys tougher to train
Olamilekan Oladapo
I will say that a girl-child is the easiest to train. A girl naturally is soft and quick to take to corrections. I have two girls and they are well behaved; I don't need to talk too much before they adjust and do the right thing.
But boys are always stubborn and they can be difficult to train. As a male, I understand that my parents had to put in extra effort to train me so that I could be a better person. This has equally taught me to train my sons with the same extra effort. I will say that boys are tougher to train.
I want to train all my kids well
Morayo Aduniade
I would say both boy and girl represent challenges but girls are tougher to raise than boys. Girls usually need more nurturing and attention because of the way their bodies are formed. It was because of how well my parent raised me that made me to become a good wife and mother today.
As a mother, I will focus more on my female children because I want them to be good wives and mothers someday. Moreover, I will also train my sons to be responsible fathers. The joy of motherhood is for me to train my children well for them to stand on their own and make positive impact in society.
READ ALSO: Nigerian Parents On The Ideal Age For Their Children To Get Married
Girls harder to train
Aro Omotayo
Actually, it depends on how they develop individually. The girl-child is more difficult to train than boys. When my children are old enough for correction, I will make sure they are rightly corrected. If my daughters love me more, then I will see it as my responsibility to correct them.
And if the boys love their mother more, then it is her duty to correct them. Sometimes, the fear my sons have for me makes them to confide in their mum and I have no problem with that. But that will not stop me from disciplining them whenever they are wrong.
Attention should be on the girl-child
Mable Dickson
Both sexes are tough to train because if one doesn't train one's kids well, they would turn out bad. For a girl-child, if one doesn't train her well, she might end up in prostitution and that might lead her into different crimes. Based on experience, I think females need to be given more attention.
This is because once they go wild into prostitution, it will be difficult for them to remain the same as abortions would have destroyed their wombs. A boy can decide to turn a new leaf and behave normally as though nothing happened.
Parenting vital regardless of gender
Dennis Ogbonna
Parenting is among the hardest skills to learn and everyone needs to have that experience. It's not for the fainthearted because one needs to be strong for one's children. I have three boys and each of them has different natural abilities.
Occasionally, as a father, I have to adjust well to the various tasks of each child so that I can make the best out of them. Whether such a child is a boy or a girl is irrelevant because I know that when I have a girl child, I will still train her based on her natural abilities.
My goal is to make them godly
Dairo Bukola
The duty of parent is to train their children in the right way. Parenting is the process of raising and educating a child from birth to adulthood. In my own opinion on the topic "Which is tougher to train between a girl and a boy,' I consider it not necessarily based on the gender.
Children are supposed to be raised in a godly manner so that when they are old, they will not depart from it. As a mother, my focus would be on training my children on morals and fear of God. 
SEE ALSO: "No Difference in Resourcefulness, Capacity & Intelligence Between Boys & Girls" VP Yemi Osinbajo Declares
Parenting tough regardless of gender
Igimoh Alfred
I believe that no child is difficult to train. It's one's understanding of the two that determines one's application of the rules to raise them. The bottom line is that raising children is hard work, regardless of gender.
From my experience, children's unique characteristics stem from their temperament and how their parents raise them. As a father, it is my duty to raise them all with equal love so that they might not entertain the feeling that I love one more than the other. It's challenging training the girl child
Ononyokpara Gloria
Well, I will say the girl child because I am a female and I know how challenging it is for a girl when she gets to puberty stage. I have a child for now and she is a girl. I see it as my duty to keep a close watch on her by teaching her sex education at an early age. I would make sure she understands everything about both male and female for her to be confident and able to abstain from sexual immorality. It is only the female child that can get pregnant early.
Both genders need quality parenting
Odubela Moses
Truthfully, both genders are hard to train but on a closer look, girls are sensitive beings. I think girls need more close monitoring, considering what is happening in today's society. As a father, I need to switch roles from a father to a boyfriend while training my girl-child, so that she will be more open to me.
But I will not neglect my male child because a well brought up girl is at risk of a potential rapist, assault and maltreatment from a boy that is not well trained. Both genders should be well trained to breed a saner and safer society for all.
Each child has unique abilities
Gbeminiyi Akinsanya
There shouldn't be a specific gender that is hard to train because I believe every child has their different challenges. As a mother, I train them the same way. Whatever I know is important to tell my son, I will equally tell my daughter.
I see them as the same and I would not say male child is difficult to train or female child is easier to train. I see them as children that have different abilities. Each of them is special in their own ways. Therefore, I must ensure I treat them differently without causing enmity between them.