#EndSARS: How Nigerian Women Are Pooling Resources & Defying Odds To Drive Perhaps The Biggest Political Awakening Yet In Nigeria
What began as a hashtag – #ENDSARS on Twitter has spread globally with a crop of young women collectively driving this need for change.
They say if you want something done, then tell it to a woman. From catering to security to legal aid, communications, logistics, rapid response medical aid, all the way through to cleaning up after protestants, and everything in between, a coalition of Nigerian women have built a one-of-a-kind, never-before-seen coordination to fight the age-long corruption and brutality in Nigeria's police ranks.
For years, the Special Anti-Robbery Squad (SARS), a unit in the Nigerian police force has been known to publicly harass civilians while discharging their duties across Nigeria. To name their acts of inappropriateness – 'harassment', only sugarcoats the weightiness of the damage they have caused in society.
They illegally extort and search through personal belongings and gadgets of Nigerians under the guise of sniffing criminals, and as it affects women, a lot of Nigerian women allege rape and giving up their sexual agency as the only solution proffered by these rogue officers who have needlessly detained them at one point or another. This follows with very violent and gory consequences if their requests are not met.
READ ALSO: Update On The Yaba Market March: Lagos Women Narrate Fresh Experiences
As a result of all of these, literally, every youth has fallen victim or knows someone who has fallen victim to the menace.
To propel the reach and efficacy of the protests, Nigerians from different walks of life have offered both material and moral support either individually or collectively. One such commendable effort is the public fundraiser managed by the feminist coalition (a women's coalition group) which started with a mini fundraiser.
These crop of young women have refused to budge despite various types of intimidations since the protests started, yet they insist they do not want to be recognised by any titles regarding the struggle and only want their demands for police reforms met with action than mere talk.
Soon enough, they gained the attention of both the local and international communities with celebrities like Kanye West, Trey Songs, and others defending the EndSars cause.
Twitter CEO Jack Dorsey then verified the accounts of these amazing women on account of their resilient works.
READ ALSO: 'Stop Touching Us': Women Protest The Constant Groping by Market Men In Yaba
The public fundraiser spearheaded by this group aims at providing supplies for protesters and catering for the medical bills of those injured during the protest. This fundraising co-supervised by Feyikemi Abudu, a member of the feminist coalition, has since raised over N20 million.
Part of the funds has been disbursed adequately under the management of the feminist coalition group as the needs arise, catering to the all-round needs of protesters, including hiring private security to protect agitators who are now been attacked daily.
It might interest you to know that Feyikemi is only in her early 20's and just concluded her compulsory Youth service (NYSC) earlier this year.
Then there's Moe Odele, Mochievous on Twitter. Moe is a finance attorney and is only 30-years-old but since the EndSars agitation began, Moe has risen to the occasion, creating a network of lawyers round the six geopolitical zones in Nigeria, of course all of these lawyers are paid by the feminist group.
The need to create the network came by after many protestants were forcefully picked, abused and incarcerated by officers of the Nigerian police. Needless to say, the arrested protesters were to serve as scapegoats but the dogged feminist coalition and lawyers spearheaded by Moe have seen to the release of all protesters against all odds.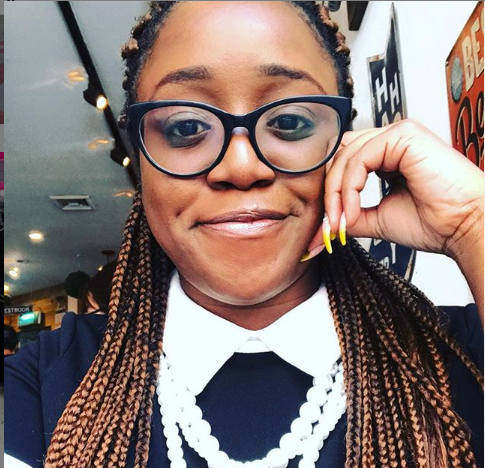 Then there's Aisha Yesufu, the mum-of-two is not new to activism. She was at the forefront of the EndSars protests in Abuja and almost iconic picture of her has become sor of a poster for the struggle, as she continues to voice her unapologetic stance over corruption and other anomalies in the Nigerian state.
They took it a notch higher when#EndSARS protesters have hired private security to protect them against hoodlums in Lagos amid the protest against police brutality.  The protesters are also mobilizing private security to protect their counterparts in other states.
See more photos below: