Update On The Yaba Market March: Lagos Women Narrate Fresh Experiences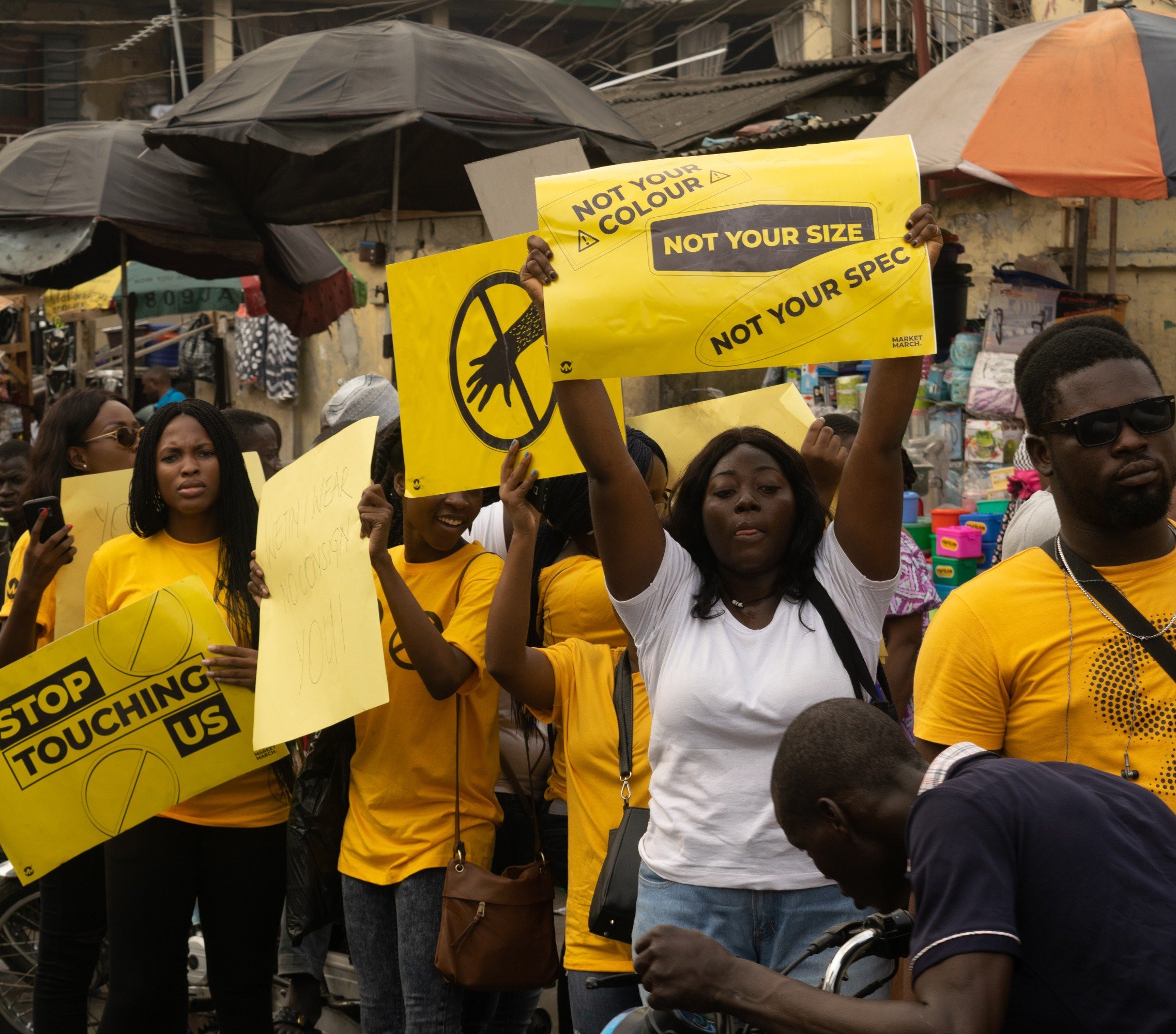 It's amazing to see that so little can bring about so much change,  as long as we try to improve our lives and experiences daily.
Last week Saturday,  a group of  women and men stormed the popular Yaba market in Lagos in a rally they tagged as Market March to protest the constant harassment and groping of women, a disconcerting habit the market men gleefully turned into a tradition and norm for several decades.
READ ALSO: Mixed Reactions Amongst Nigerians to the Rising Trend of Men Marrying Older Women
Nigerian women know all too well what to expect when they go to the market. Change is hard and the market men did not exactly consider last week's rally exciting, as protesters recounted how they were pelted with stones and water, while derogatory remarks were hurled at them. It all seemed like a charade to the market men who were the target audience.
READ ALSO: Omotola Ekeinde On Why "Women Should Be Taught Self-Defense From Primary School."
It however looks like good times are about to be born and the market men aren't so set in their ways after all, as fresh accounts of experiences at the Yaba market by different women is soothing to say the least.
READ ALSO: Ayodele Olofintuade's Narrative On Raising Boys Outside the Norm Is a Breath of Fresh Air
see screenshots below:
If that much progress has been made in only a week, the future is pretty comforting to think about.
We will be able to go to market as women and girls without being touched and bullied by random market men? The initiative is the brain child of Twitter user @omogedamie.