Singer, Asa Spills On The Selfish Reasons She Isn't Married Yet | WATCH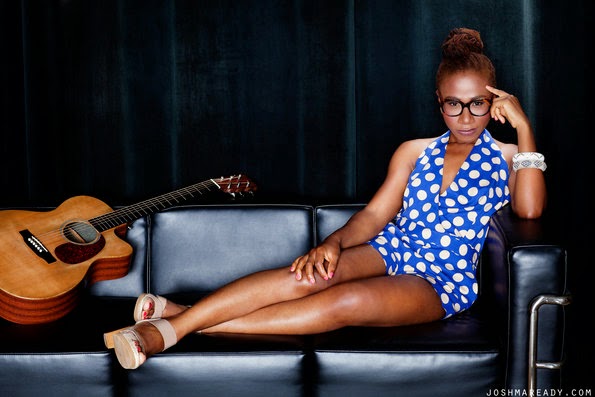 Nigerian musician, songwriter and a recording artist, Bukola Elemide popularly known as Asa has revealed why she is still yet to tie the knot at 38.
She made the revelation as she granted an interview with OAP, Bolanle Olukanni , the host of The Juice on Ndani TV where they talked about things spanning from her personal life to her career.
According to Asa, she is a selfish person and thus her potential husbands find it difficult to adjust to her daily schedule and her plan of things.
The talented musician also gave an example of her previous relationship, where her partner understood not to interrupt her schedule. According to her;
"As I grow older I become selfish, I have a routine now, for instance the time I wake up, can he respect it?

The guy I was in a relationship with, he is an English man, so he knows 'don't go to her early in the morning'. 8 O'clock, I am all yours, do whatever you want, I am okay."
READ ALSO: Veteran Actress Ronnie Dikko Reveals Her Single Status Is 'Spiritual' | See Interview
Aṣa was born in Paris to Nigerian parents who were working and studying cinematography in France. Her family returned to live in Nigeria when she was two. Aṣa grew up in Lagos city, in the south-western part of Nigeria, and 18 years later, returned to Paris, where her life as an artist took off.
Asa's music influences grew over the years from the collection of great music her father had built up for his work as a cinematographer.
These records featuring American, Nigerian and African soul classics, included musical greats such as Marvin Gaye, Fela Kuti, Bob Marley, Aretha Franklin, King Sunny Adé, Diana Ross, Nina Simone, Miriam Makeba. Aṣa went on to draw inspiration from them.
Watch the video below;