'Waist Trainers Don't Reduce Belly Fat' -Medical Expert, Dr. Obinna Ossai Recommends Alternatives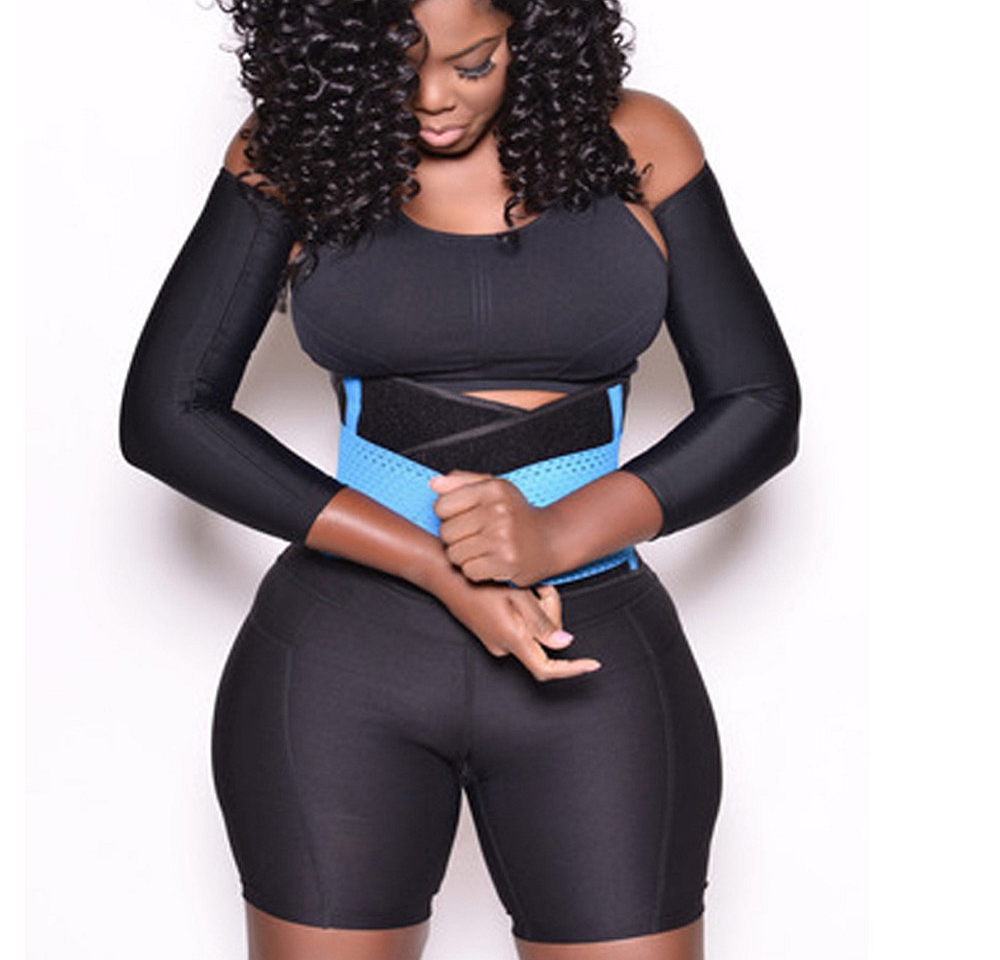 Waist trainers are essentially modern-day corsets. It is marketed to specifically target the ever-loathed belly/mid-section fat. Both women and men wear waist trainers. They're widely used inside the gym to target belly fat during a workout. 
Waist trainers gained massive popularity after high profile celebrities like the Kardashians, Beyoncé, and Nicki Minaj, gave their endorsements and testimonials via social media.
Most women desire to have an hourglass shape but in reality only a few have it naturally. Since factors like genetics, diet, exercise, and lifestyle play a huge role in a woman's body shape, waist trainers, according to some women, have become the quick fix for women who desire a curvier appearance.
However, according to a medical expert, waist trainers do not help women to lose belly fat or give them tiny waists.
The expert, Dr. Obinna Ossai said this while speaking on a program tagged: '#TalkingHealthwithDrLaz' aired on Africa Independent Television on Tuesday.
Dr Ossai said the best way to lose weight is through calorie deficit and exercise. He said:
SEE ALSO: Losing Weight: Fitness Coach, Sandra Enyida Gives Many Reasons Why Waist Trainers Shouldn't Be One Of The Options
"A lot of people are looking for ways to lose weight and keep it off forever and people are taking advantage of these things to make money off people. 

"One of the first false claims is waist trainers. Waist trainers are very popular because they are being pushed by celebrities with very nice shapes and they post them on Instagram all the time and because of that, a lot of women fall for them.

"The common claims they usually make are that waist trainers will help them lose belly fat, give them a tiny waist or an hourglass shape but these are false claims. 

"The reality is that you won't get a tiny waist because targeted weight loss is a myth." 
Ossai, who is also the founder of ContraHealthScam.com noted that people who believe waist trainers reduce belly fat based their belief on an old study on targeted waist loss.
According to him, targeted weight loss is a myth. He said further:
"Targeted waist loss is a belief that if you train one specific part of your body for a long time, you're going to lose weight there because of what you're doing and you will not lose weight anywhere else in the body. 

"People who get these waist trainers are made to believe that if they keep wearing the waist trainers all the time, they are going to lose the belly fat and it's based on targeted weight loss but that's a myth." 
Ossai, however, said the reality is that the body loses weight from all the parts of the body. The expert added:
SEE ALSO: Weight Loss: Do Waist Trainers Really Work? Here's What Medical Experts, Users & Vendors Have To Say
"You can't just say you want to lose weight from your arms and then you start training only your arm.

"The best way to lose weight is to learn how to cut down on what you eat so we call this calorie deficit. You have to cut the number of calories you eat and the best way of doing it is through discipline and if you can get some eating regime.

"The reality is that diet and exercise are still the best. By diet, I don't mean starving or depriving yourself of the necessary nutrients; eat a balanced diet and eat responsibly and be active."