Yemi Alade's Post About The Obstacles Women Encounter Trying To Reach Their Goals Stirs Serious Controversy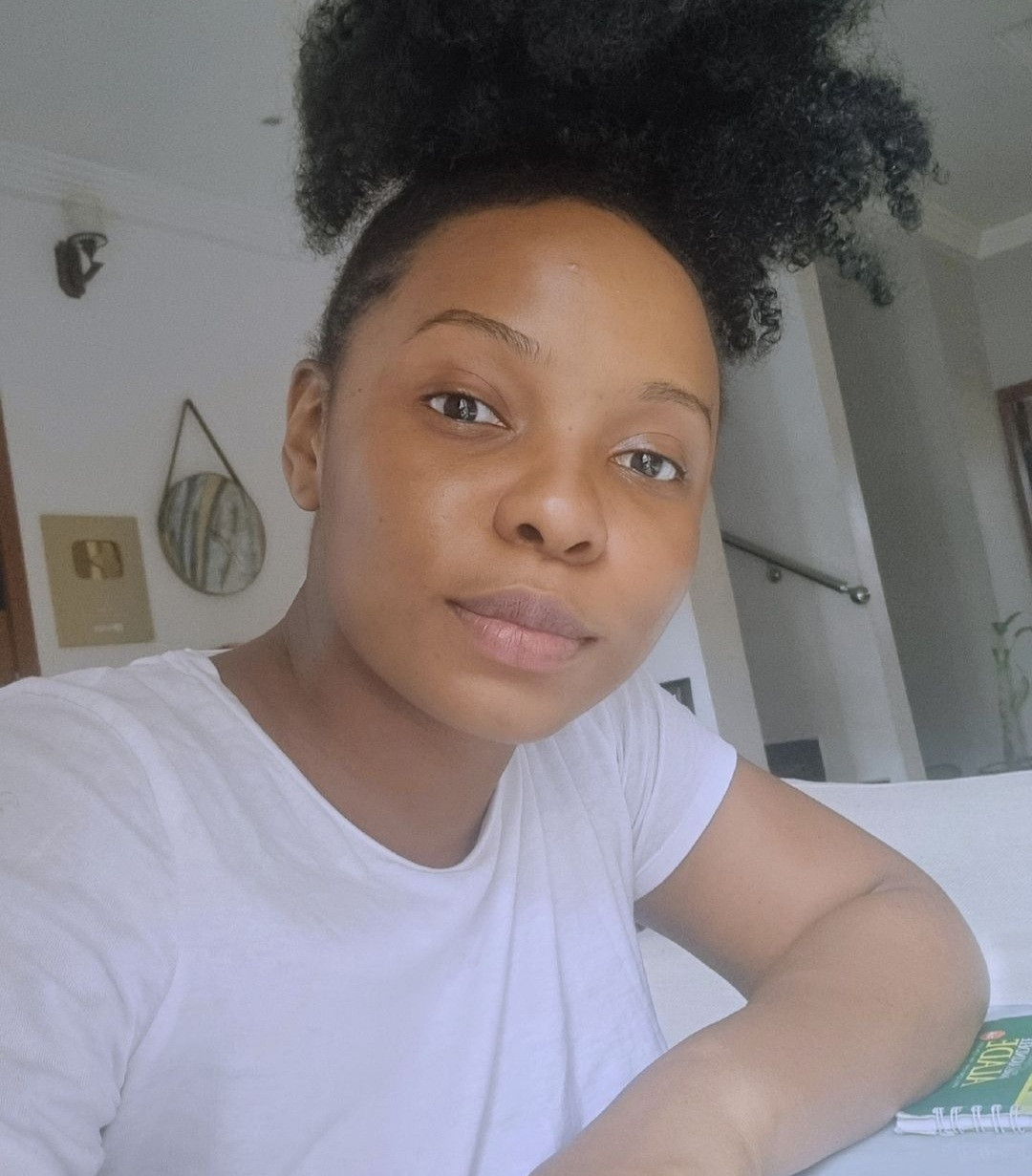 Famous Nigerian female Afro-pop singer, Yemi Alade has sparked a controversy after she shared a photo depicting the obstacles women encounter while trying to reach their goals.
In the photo, men and women in corporate attire are seen starting a race on a track. However, the women had obstacles such as pots, pans, laundry lines and other house chores in their way while the path in front of the men was smooth.
In the caption, the award winning singer and performer pointed out that this obstacle women face could come in different forms, including hormones and biological factors and also obstacles brought on by lack of support.
Yemi shared her thoughts about this topical issue via her Instagram page:
"Sometimes the Obstacles IN OUR WAY might be your LACK OF SUPPORT, your constant need to dismiss us for the satisfaction of your ego, your ignorance about the CONSTANTS in our lives; hormones and biological occurrences that keep us alive and functioning, your silence when we are in need or in danger,,your need to makes us prove ourselves Again and again and again and AGAIN.?

Sometimes the Obstacles aren't / are put there by other females ,to err is human ?.

This is obviously a one sided picture with only the perspective of a woman being considered.
Men ALSO have Obstacles but indeed this Is a woman's perspective.

Support More Females Whenever you can. Start with your mothers, sisters, friends, neighbours.

Be kind today."
READ ALSO: "Women, we are not only good in the kitchen." Yemi Alade Quips As She Grabs MAMA's Award For Best Female Artiste
While some agreed with Yemi, others argued that the photo is one-sided because it depicts that men do not experience obstacles on their path to success.
In response to her write up, popular dance queen and mom-of-two, Kaffy shared her opinion on the issue.
SEE ALSO: Expecting Mom, Simi Raises Concern Over The Struggles Women Go Through To Succeed
Read what she wrote below,
"As much as this is our reality as women I do believe that men struggle too, it might not be something we see and can relate with as women but most men have struggles that pressure their minds, clouds judgement and forms the personality which culture, society, upbringing played major roles, not to forget some of which we women also add to the confusion list.

I am not against the post don't get me wrong o I just think its missing elements in the man's path. A lot of women with all these obstacles still get ahead in life and achievements more than men, wonder why? They definitely are battling something too."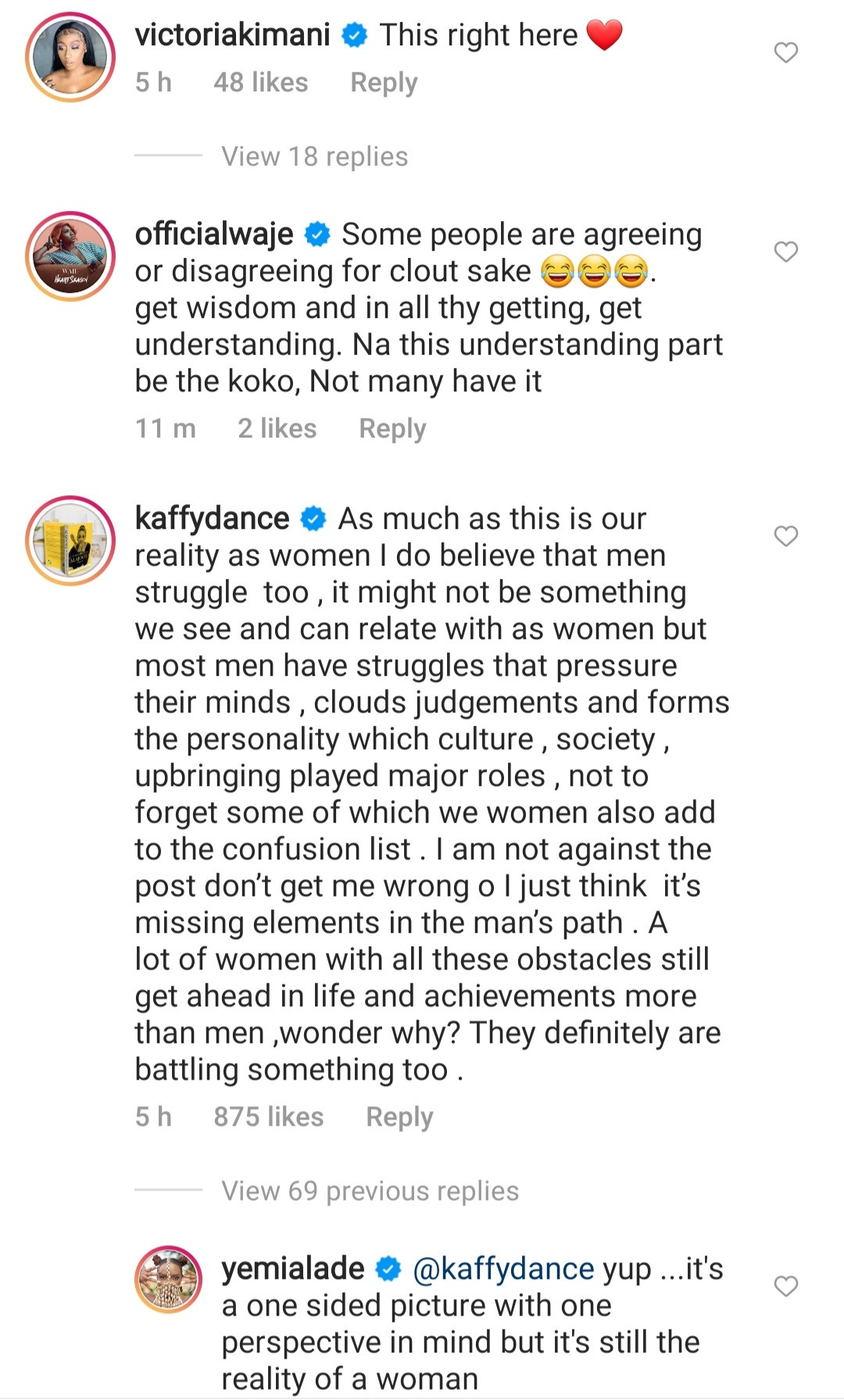 @collonelolamide wrote: "Is this to say that life is easy for men anti Yemi ? . Make una no dey post rubbish abeg"