After Two Failed Back To Back Marriages, Here's Why Francis Van-Lare Is Cautioning Nigerians Based Abroad Against "Importing" Wives, Husbands From Nigeria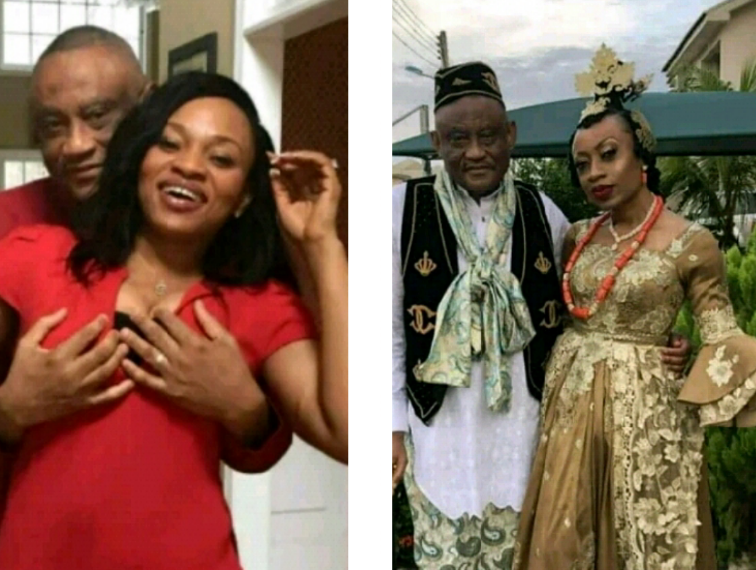 Francis Van-Lare, a US-based Nigerian businessman has advised Nigerians based abroad against 'importing' their wives and husbands from Nigeria.
Francis has been married and divorced five times. His marriage with relationship expert, Amara Nwosu, ended in 2017. He got married to Abuja-based Cross River -Tanzanian architect in 2018 but that too ended after seven months.
Speaking from experience, Francis in a Facebook post, claimed that most times these wives and husbands do not really love their partners and that they are more interested in relocating abroad than in their partners.
Below is his post…
"After two failed back to back marriages importing wives from Nigeria, I told myself that I cannot be that bad of a person as for sure those that i have dated know I take good care of them and I support their dreams .

This is for those abroad man or woman looking to import a wife or a husband. The thing is 80% of the men or women you want to import do not really know how they feel about you until you have helped them to relocate abroad. In the meantime your location is what they are in love with not you so don't fool yourself.

The juicier your location the the more 'Love and good poi ' you get . If you are in a western nation especially USA and Canada the more your are 'loved' compared to say South Africa . Get this straight moving out of Nigeria is the main focus not any stupid love for you.
READ ALSO: Socialiate, Francis Van-Lare Explains He Has Finally Figured Out Why He Failed At His Five Previous Marriages
I asked myself how can someone who was having naughty video calls while in Nigeria suddenly arrive and you want to have naughty poi on your staircase , in the kitchen or get a good BJ you were getting from her when you visited her in Nigeria or you want to talk dirty during poi and the F word is now offensive but same F word was not offensive while you were in Nigeria

In fact those dirty words on video chat and showing me orishi rishi parts of your body on video chat gave me the impression that when you arrive the USA poi will be gangman style.No holds barred except yansh poi

I was asking someone recently that I advised not to marry a babe in Nigeria but bring her over as a fiancé because there is a reason the USA created the visa.

It allows you to bring a fiancé, male or female to the USA for 90 days and if it does not work out you send the person packing back to where they came from and if it works then you must marry within the 90 days.An advise I should have used myself instead of having two divorces on my record that I could have avoided

This guy was thanking me for my advise and praising himself for listening to me and not her insisting on getting married as 'divorced' would have been on his record now. After narrating his experience with the babe when she arrived the USA I was amazed.

Total contrast to when he visited her in Nigeria two or three times while she was waiting for her visa

As for me my eyes are open , I have a business that takes me to Nigeria multiple times a year and a comfortable residence , show me all your love there. Relocation to America may happen or not happen but let me enjoy you there in Nigeria."
SEE ALSO: Social Media Agog As The Controversial Francis Van Lare Finally Chooses A Winner For His 'Trip To Venice Indecent Proposal'