Daddy Freeze Sparks Controversy Over His Opinion On 'If Your Man Tells You He Will Buy His Mum Car Before You'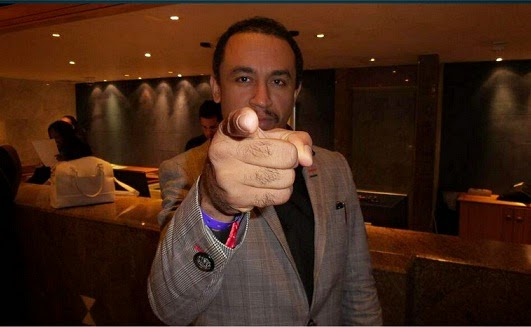 Nigerian media personality, Daddy Freeze, has sparked a debate on social media after throwing a caution to women regarding the choice of man for marriage.
The dad-of-three on his Instagram page told women to run from any man who says he will buy a car for his mother before buying for his wife.
The Cool FM presenter said this in reaction to a viral tweet about a man who bought a car for his mother but he didn't buy any for his pregnant wife who has to trek daily.
Reacting, Freeze said that any man who wants his pregnant wife to trek while his mum drives, is in his opinion, not a marriage material.
According to him, a wife comes first always and advised women who are considering marriage very soon to use their brain by stylishly asking their husband to be who they would buy a car for first, his wife or his mum and when he says, his mum, they should run out of the relationship.
He also used Bible verses to support his statement…
READ ALSO: Daddy Freeze Reacts To ROK TV Boss, Mary Nkoju's Statement That Men Who Pay Bills Are Not Doing Their Wives A Favor
"1st Timothy 5:8 instructs believers to take care of their immediate households first, your mum is your extended family, your wife and kids are your immediate household; they come first!
–
Proverbs 13:22 says our parents should leave an inheritance for us, even up to our grandchildren, not the other way round!
–
◄ 1 Timothy 5:8 ►
New Living Translation
But those who won't care for their relatives, especially those in their own household, have denied the true faith. Such people are worse than unbelievers.
–
◄ Proverbs 13:22 ►
New International Version
A good person leaves an inheritance for their children's children, but a sinner's wealth is stored up for the righteous.
–
Furthermore, you leave your parents and cleave yo your wife as Christ instructed, so once again wife comes before mother.
–
◄ Matthew 19:5 ►
New Living Translation
And he said, "'This explains why a man leaves his father and mother and is joined to his wife, and the two are united into one.'
–
Dear women, a man should make you and your children his utmost priority, he should invest in his future not his past!
If you want to suffer you can choose otherwise.?
A man should buy his mother a car by all means but NEVER at the expense of his wife and children!

~FRZ
#DaddyFreeze
#FreeTheSheeple."
ALSO SEE: "The Millenials Are Not Going To Endure The Nonsense The Last Generation Endured" – Daddy Freeze Writes On On In Candid Instagram Post
Below are some reactions from Instagram users;
Any lady that's brings up any discussion involving comparisons between herself and my Mum should be a red flag 
joshdking
I will have my own money so that my son will not be thinking of who to buy a car for btw me and his wife.
damydrealtor
While momma deserves her dues, my wife should drive even a better car than me 
thisisadamusabenu
We should always set the space between mom and wife, a pregnant woman needs the car than the mother, the mother can board taxi, sometimes issues like this, all you need do is to apply COMMON SENSE and set out the priority in accordance with what situation you feel is more severe
mr__steam