Actress, Mary Lazarus Laments The Culture Of Extortion In The Name Of Burial In Igboland After Burying Her Mum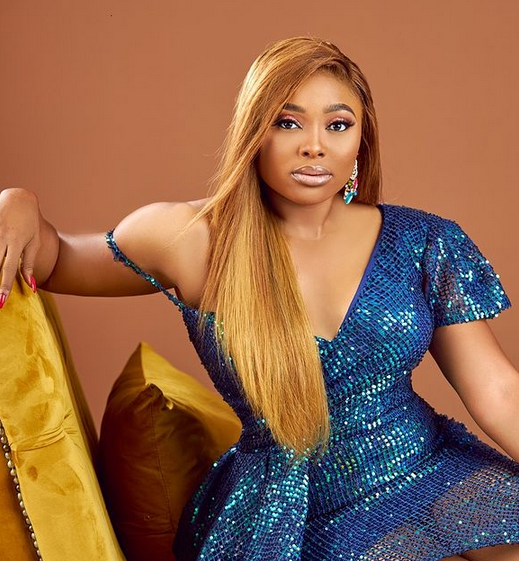 Nollywood actress, Mary Lazarus has lamented bitterly on the tradition of burying people in Igbo culture as she recounted her mother's burial rites. The actress' mother died in July and her burial rites were recently concluded.
Citing her experience via Instagram, the actress revealed what she and her family went through just to bury her mother. She went further to lament the extortion that goes on in Igbo land when people are trying to bury loved ones.
She complained that people who were never part of the bereaved and deceased's lives emerge, making demands for all sorts before the burial will be allowed to take place.
She revealed some of the demands made for her mother's burial and how it made her feel.
According to her, Igbo funerals are the most stressful due to their funny demands. She said they were asked to repeat the service of songs in the village despite it has been held in Lagos and other programs (Wake keep, burial, thanksgiving) were to follow.
Mary revealed that in each of the scheduled days for the event, everybody must eat in the community and those that know nothing about you would want to milk you dry while in her mom's village, they demanded a fat cow.
She added that it is difficult to have a peaceful burial and a poor man might not be able to afford those extravagant spending which is a cause for alarm since the Igbo tradition does not permit burying their people outside their homes.
READ ALSO: "I married my husband after he died" – BBC Documentary Gives Insight On A Long-Standing Tradition Among The Igbo People | WATCH
She added that it is "wrong" and puts people under "unnecessary pressure".
She wrote:
"Planning an Igbo burial is the most stressful thing ever. People that were never part of your life demanding for things they can't afford, looking for ways to milk you dry. Imagine after doing mumsy's Service of Songs in Lagos, they told us we must repeat it in the village.

In this order….. Service of Songs, Wake Keep, Burial day, Thanksgiving and people must chop one each of this four days o… on the burial day, A woman came in saying "Oh you must serve Reverend food before corpse get to the church". she started mentioning … Eba separate, rice, chicken, meat, drinks, pepper soup, even Nkwobi. How did you know we cooked all these…"
READ ALSO: New Wife Calls Out Igbo Fathers Over Huge Cost of Bride Price
Read the rest of her post below…