'I Was Misinformed' -Actress Mercy Johnson's Accuser Says As She Tenders Public Apology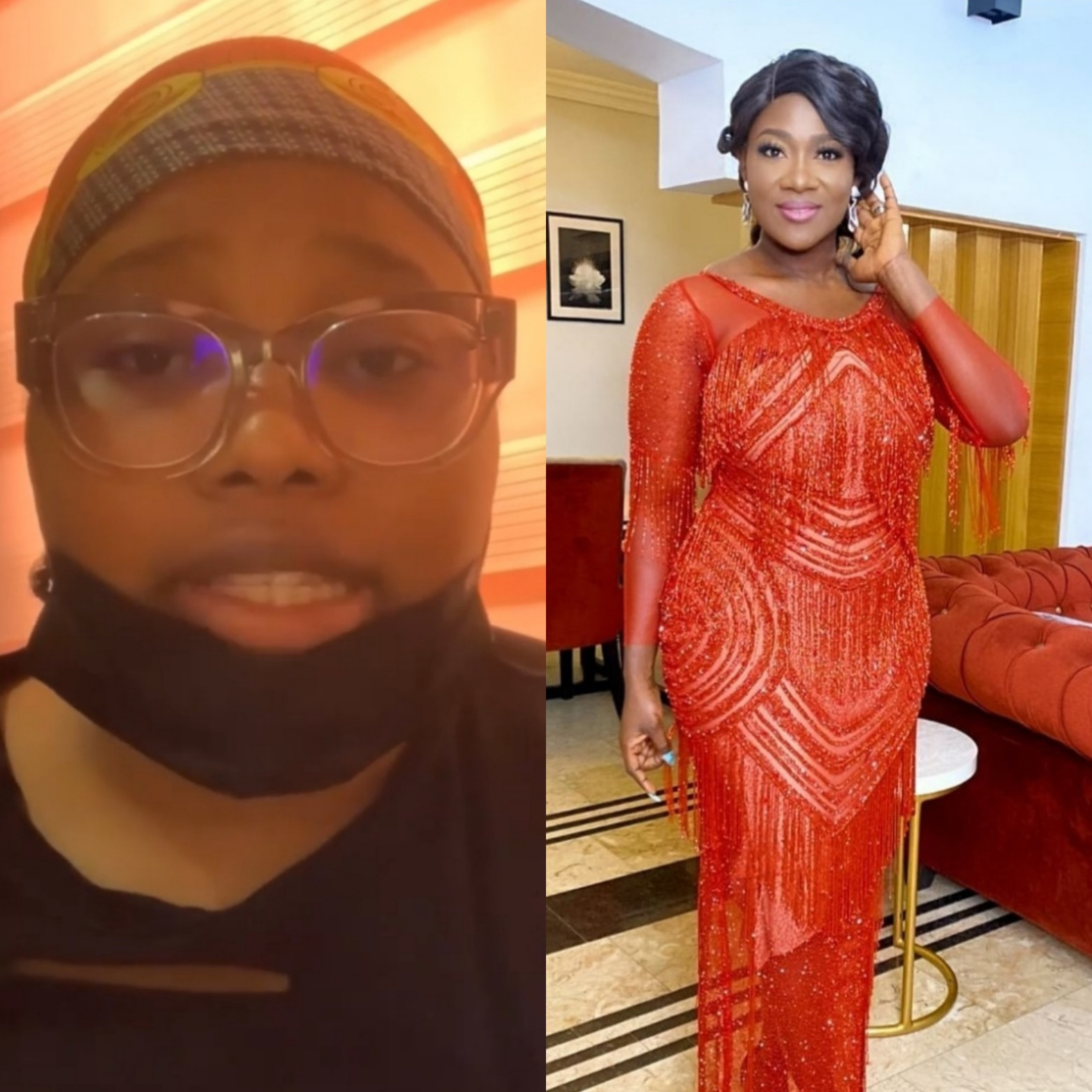 Earlier today, Nollywood Actress and mother of four, Mercy Johnson Okojie called out her daughter's school teacher over an alleged victimization of her 8-year-old daughter, Purity. (See here)
The actress had taken to her Instagram page to air her displeasure over the unjust act against her kid. She revealed that the teacher deliberately bullies her daughter for the mere reason that she hates her (Mercy Johnson) as a public figure.
A lady who then claimed to be in the educational institution gave a different narrative of the whole confrontation. According to this lady, the incident didn't play out the way Mercy narrated it.
She alleged that Mercy "instigates" her daughter to "fight and cause havoc in her new school" and that when the teacher cautioned her for it, Mercy came to fight the teacher.
Mercy then released a video at the school to defend herself.
Now in a new development, the lady, Nancy Chidera who had claimed that Mercy's story was far from the truth, has now apologized.
@thenancychidera revealed that she was misinformed about the whole drama, noting that she based her judgement on what she heard without critically examining the issue.
Nancy further revealed that she's received several death threats from individuals and pleaded with Nigerians to take it easy on her due to her mental health. She said in a video:
"I was misinformed. I didn't have first hand information of everything. I believed what I saw over what must have transpired before ever I got there and I based my judgement on that."
According to her, she is a very big fan of the movie star. She also tendered an apology to Mercy's husband, Prince Okojie.
READ ALSO: 'Aren't You Ashamed?' Woman Who Witnessed Incident At Mercy Johnson's Daughter's School Drags The Actress As She Narrates What Allegedly Transpired | Mercy Reacts
Watch the Video Here.
In another news, actress Sonia Ogiri revived her old beef with Mercy Johnson after the actress came out to accuse a teacher at her daughter's school of bullying her child because of the hatred she has for her, the mother.
Mercy claimed in a video that she noticed a teacher at her daughter's school hated her for no reason and she mentioned it to her husband.
Addressing that, Sonia, who claimed in 2019 that Mercy Johnson didn't like her for no reason, said "judgement day" is coming on everyone "one by one".
Back in 2019, Sonia had shared her "bitter experience" with Mercy Johnson who she accused of hating her for no reason. She claimed that Mercy did "mean things" to her including refusing to ride in the same car with her for no reason.
She further claimed that Mercy asked movie crew members and her friends not to talk her on set, passed snide comments when she was acting and also told movie producers not to give her movie roles.
She wrote at the time;
"Healing process

Hey sis @mercyjohnsonokojie I think is time to talk about all the pain you inflicted on me all this years in order for my healing process to take
place. .

I hope MOTHERHOOD have changed you and you now understand when a mother wants to make her kid or kids proud of her tomorrow and just like you were overwhelmed by the love people showed you on your birthday, I hope you show/act true love towards people too.
.
I Needed to revisit this so as to get it off my chest cos holding it in all these years felt like I was imprisoned and it's about time set my free. .

Ps Tell your fans not to come for me cause you and you alone knows I'm not lying . Have a great day."
Actress and mum, Angela Okorie then commented on the story, claiming Mercy treated her the same way and when she confronted her, Mercy began fighting her "spiritually and physically".
Revisiting the issue today, Sonia said she was "misjudged and called jealous" at the time she spoke about her experience with Mercy.
She stated that "a snake will always be a snake" and added: "Don't do to others what you don't want them to do to you."
See her post below…