'Female Smokers Prone To Having It' –Medical Expert Educates Us On The Dangers And Remedies Of Ectopic Pregnancy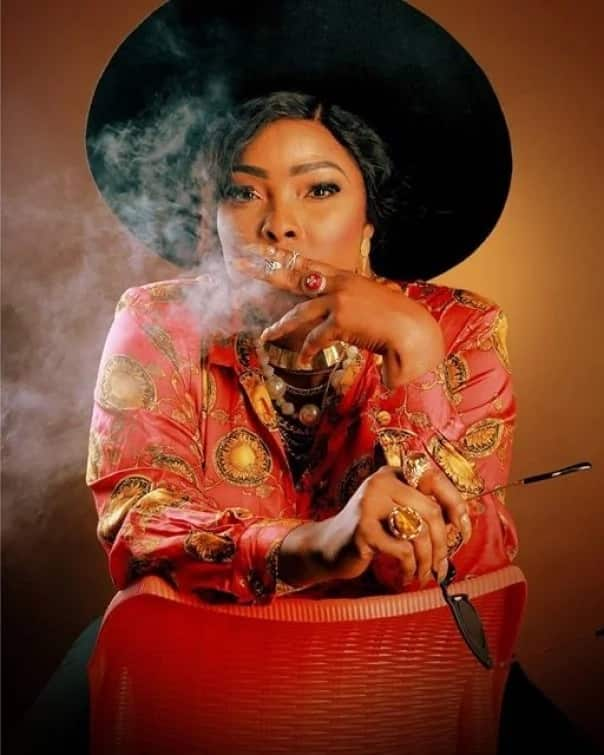 A Lagos-based general practitioner, Dr. Oluwakemi Olaseinde -Olaitan, in an interview with PUNCH speaks on the dangers and remedies of ectopic pregnancy
What is an ectopic pregnancy and how does it present?
Ectopic pregnancy is the implantation of an embryo at sites outside the uterine cavity. It is the most common emergency admission in gynecological wards in the tropics. 98 per cent of ectopic pregnancies occur in the fallopian tube.
Other less common cases are implantation in the cervix, peritoneal, broad ligament. The incidence of ectopic pregnancy varies within and among countries. However, increased rates are common in the region with a high incidence of pelvic inflammatory diseases.
In Nigeria, the incidence is as high as one in every 20 pregnancies. About 3.7 per cent of maternal death in pregnancy is due to ectopic pregnancy. In Lagos alone, it's as high as 8.6 per cent.
To understand how an ectopic pregnancy occurs, brief anatomy of how pregnancy occurs will be needed. Upon fertilisation of an egg at the ampulla region of the fallopian tube, the embryo is transported through the tube into the uterine cavity.
Transportation is aided by ciliary movement and tubal muscular activity, following which the embryo implants in the uterine cavity. Conditions that interfere with normal tubal motility would cause ectopic pregnancy.
What would cause the egg to implant itself outside of the womb?
Several factors may be responsible for this. First, it may be a case of Pelvic Inflammatory Diseases. This is any infection affecting the tubes, which could cause damage to the ciliary cells needed for the transportation of the embryo.
This can cause trapping of the embryo in the tube, resulting in ectopic pregnancy. Pelvic Inflammatory Diseases can also lead to blockage of the tube, thereby preventing the embryo from reaching its destination. These diseases could be from a poorly-treated vaginal infection, an unsafe abortion, poorly-managed previous ectopic pregnancy, amongst other factors.
We may also have a case of surgeries. It may also be caused by a history of previous ectopic pregnancies. A previous ectopic pregnancy is a risk factor for another. Smoking can be another reason. This accounts for about one-third of ectopic pregnancies. Smoking may contribute to decreased tubal motility by damage to the ciliated cells in the fallopian tubes.
There is also a case of altered tubal motility. As mentioned, this can result from smoking, but it can also occur as the result of hormonal contraception. Progesterone-only contraception and progesterone intrauterine devices have been associated with an increased risk of ectopic pregnancy.
Other risk factors associated with increased incidence of ectopic pregnancy include anatomic abnormalities of the uterus such as a T-shaped or bicornuate uterus, fibroids or other uterine tumors, previous abdominal surgery, failure with progestin-only contraception and ruptured appendix.
Are there any genetic explanations for this?
Yes, there are. Certain genetic predisposition has been linked to weakened ciliary movement and tubal muscular activity which predisposes to ectopic pregnancies.
What are the common types of ectopic pregnancies?
We have the fallopian tubes (approximately 97.7 per cent), cervix, ovary, cornual region of the uterus, and abdominal cavity. Of tubal pregnancies, the ampulla is the most common site of implantation (80 per cent), followed by the isthmus (12 per cent), fimbria (five per cent), cornua (two per cent), and interstitial (two/three per cent).
SEE ALSO: Princess Recounts The Ill-treatment She Suffered At The Hands Of Her Ex-husband During Ectopic Pregnancy
What are the first signs of an ectopic pregnancy?
The classic clinical triad of ectopic pregnancy is missed menses, abdominal pain and bleeding. Patients may present with other symptoms common to early pregnancy, such as nausea and breast fullness. Symptoms of complications could follow, including dizziness, fainting attack with severe blood loss, it could result in death
How soon would a woman know she has an ectopic pregnancy?
As early as she missed her period, have a positive pregnancy test and ultrasound picked an empty uterine cavity. However, most cases of ectopic pregnancy present as early as six-eight weeks, whereas some mothers don't even know they are pregnant at this time.
Does this show during a scan?
Yes, of course. In fact, it's diagnostic. A positive pregnancy test with an empty uterine cavity on scan raises suspicion of an ectopic pregnancy. With a scan, you can pick the location of the ectopic.
What are the chances of the baby surviving an ectopic pregnancy?
I think we should dwell more on maternal mortality associated with ectopic pregnancy more because most cases of ectopic pregnancy whether ruptured or unruptured end up as a miscarriage.
In very rare cases, an abdominal pregnancy has resulted in a live birth. Most abdominal pregnancies, however, are terminated medically or surgically because they are associated with high mortality.
Most articles say the quality of sperm released during sexual intercourse may be a factor. How true is this?
There are hypotheses that certain sperm defects may be associated with the expression of paternal genes which cause abnormal early embryo development and predispose the embryos to interact inappropriately with the genital tract epithelium, and so increase the risk of ectopic implantation. However, this is not proven by any theory yet.
What are the chances of conceiving again after an ectopic pregnancy?
With the other fallopian tube being patent and other necessities for procreation being in place, most women will conceive after an ectopic pregnancy.
Are there any other options for treatment aside from surgery?
The management of ectopic pregnancy depends on the state of the woman at presentation. Is it a ruptured or an unruptured ectopic? For ruptured ectopic pregnancy, it is a surgical emergency and the treatment is surgery. However, if the woman presents as a cold unruptured case, it could be managed medically.
If the fallopian tubes are removed during the procedure, what are the chances of one conceiving afterward?
Well, if she is carrying a single ectopic pregnancy, if ruptured, she might lose just one fallopian tube, and she can possibly conceive with the second tube, all things being equal. However, if she has had a previous ectopic and now she has both tubes removed, natural conception could be difficult, but she can still conceive with artificial conception.
ALSO SEE: Women Issue: Expert, Dr. Abayomi Ajayi On Trying To Conceive After An Ectopic Pregnancy
Does this pregnancy come with bleeding?
Yes, ectopic pregnancy is associated with bleeding. This is usually the cause of high mortality in this case.
There are some cases where doctors do not detect that pregnancy is ectopic till almost after the second trimester. How can this be explained?
An ectopic pregnancy doesn't hide. If the scan didn't pick it early, the clinical presentation will raise suspicion. However, rare cases of abdominal pregnancy could proceed to the second trimester but with a big risk of bleeding especially if the placenta detaches from the abdominal organ it was implanted on.
What are the chances of having a ruptured ectopic pregnancy?
The chances are very high, especially when it is not picked on time.
Are there any preventive measures?
Yes, there are a few. Staying loyal to one partner, proper treatment of vaginal infections, eradication of unsafe abortion, good post-abortion care and making sure one follows up on all previous ectopic pregnancies can help a great deal.
Most women believe some spiritual forces can cause this kind of pregnancy. Is this supported by science?
There is no scientific basis for spiritual forces.
About half of ectopic pregnancies may resolve on their own where there is a drop in hCG levels. How true is this assertion and how does this help the pregnant mother?
Yes, of course, and such cases can be managed conservatively.
Can stress cause ectopic pregnancies?
Yes, stress is a predisposing factor we don't talk about often. Stress hormones generated can affect the quality of the egg and could cause slow movement of the egg.