Here's Why Actor And Dad, Okon Lagos Is Calling For Urgent 'Fixing' Of The Boy-child | A Must Read!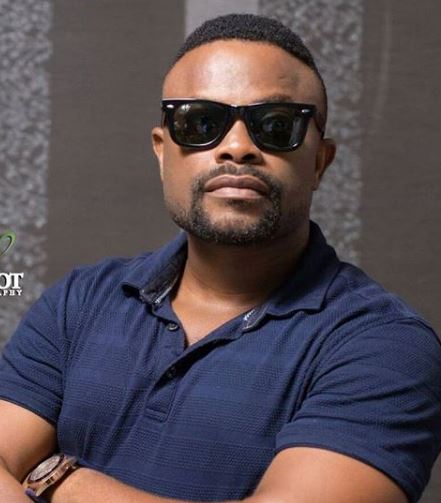 Nigerian comic actor, Imeh Bishop Okon, who is also known as Okon Lagos, has called on Nigerians, especially parents to pay special attention to the upbringing of the boy-child.
Okon said this in respect to the level of ritual killings that have been going on Nigeria recently. There have been several reports of how Fraudsters (Yahoo Boys) now butcher their girlfriends for money and fame.
According to Okon, who is a father of two girls, there is an urgent need to fix the male children in order to curb these social vices destroying the country and lives of young girls.
Via his Instagram page, Imeh Bishop wrote:
READ ALSO: "Pay attention to the boy-child too" – Man, Abolaji Dairo, Who Was Sexually Abused By Maid At Age 7, Writes About The Bitter Experience 
"Back in the day, money rituals were older men. Very older men. They had this look, aura, and presence that when they appear you will hear comments like 'this one looks like a ritualist'.

Today, it is different. Small kpingili, kekere, tiny boys everywhere plucking eyes and body parts from young girls just to drive Benz. Sad!! Fix the boy child please.
Let's fix the boy child and do it ASAP. It's a shorter route to decriminalizing and putting an end to most societal vices in our fast decaying society. Let's put a central and foundational end to all these k**lings of young girls by these Benz driving Wannabe boys. Happy Sunday."
SEE ALSO: Celebrity Dad, Okon Lagos Spills On The Gains And Lessons From Family Life