Coping With An Absentee Spouse: Married Nigerian Men And Women Share How They Strike A Balance In Their Marriages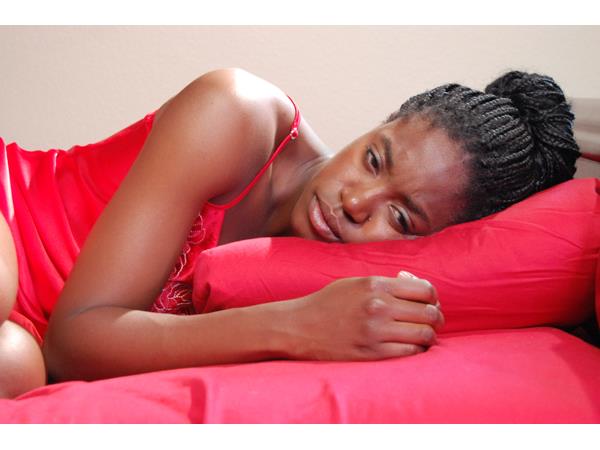 You might have heard some say they can endure absentee spouses but in the real sense, it's not easy to cope when one's spouse is not around all the time.
There are many factors that can make a partner an absentee spouse, but it's important to strike a balance in such a relationship to make it work whenever either of the couple is not around.
A 45-year-old man identified as Mr Uche Ogbibo who has been married for 14-year told PUNCH that anytime his wife was away, he went to a beer parlour to relax.
He stated that if his wife was around, there would be no way he could go patronise a drinking joint, noting that he also took his children to church on Sundays and to fun spots such as the beach to bond so they wouldn't miss their mother's absence.
He said:
"I go to a beer parlour anytime my wife is not around. I make sure I take two bottles of beer and isi ewu so I can relax and have a good night.

Even on Sundays, I go to church with my kids or take them to the beach where we can relax. I don't want them to feel that their mother is not around. But most importantly, the beer parlor is where I like to go and enjoy myself."
Another married man, Ekele Mayor, who has been married for three years, said as his wife was not around, he only tried to put everything in order to prepare for her arrival.
The 33-year-old man said:
"I make sure that everything is well taken care of, especially our kids. It is when everything is taken care of that I go out with my friends to relax pending when she returns."
Speaking about the issue, 49-year-old Mrs Aderemi Gbajumo, who has been married for 20 years said when she got married, her husband was away for seven months.
She stated that she was bothered by his absence, but as time went on due to her mother's company and lack of effective telecommunication at the time, there was less communication between them.
According to her, her mother's company kept her from missing her husband too much. Mrs Gbajumo said:
"I tell you now, anytime my husband leaves now, I try to use the time to think deeply, to reflect and do things myself. I'm busy at the office and at home. I do a lot of online courses.

I'm in the choir as well. I go for rehearsals on Saturdays. I'm fully occupied and honestly. We go to the cinema, shopping or swimming sometimes to have fun. I try to cope well whenever the kids aren't around."
Mrs Olowookere Moronke noted that she usually tried to cope in her husband's absence. The 37-year-old woman who has been married for nine years also stated that she always did her best to cope with her kids anytime her husband was away. She said,
"He travels a lot because he's an accountant. During some days, I concentrate more on myself. Having spare time from the kitchen and other domestic duties gives time to relax and rest and not worry much about things that will usually be done when he is around."
SEE ALSO: Nigerian Parents Share Diverse Views On How Best Kids Can Cope With Workaholic Parents
The woman said she wouldn't miss her husband much in such circumstances because with the children around, she would ensure to give them adequate attention.
She added,
"I make sure that the children get the required attention so that they wouldn't miss their father too much. I also try to engage the little ones by taking them out to the beach, or houses of family friends to catch fun to their satisfaction.

I must add that I also give my children the opportunity to eat whatever they want and for them to be happy during the moments."
Like other women, 53-year-old woman, Mrs Gladys Nanna, said she kept herself busy whenever her husband was not around by engaging in lots of activities in the home.
The woman who said she had been married for 23 years noted that the activities usually helped her not to feel lonely in the absence of her spouse.
Nanna said,
"I go on social media to interact with friends to discuss relevant matters and during the weekend, I engage in religious activities. Apart from that, I have a small business I run such as household equipment and kitchen utensils. I buy and sell things.

I like shopping sometimes by buying groceries, shoes and clothes. I attend weddings once in a while. Also, I don't indulge in thoughts that make me feel lonely or sad that my spouse is not around."
For 45-year-old Mr Kunle Abba, at the current period, couples often learn to tame their emotions especially when their spouses aren't around them.
Abba, who said he had been married for nine years, noted that there were certain lifestyles couples needed to adhere to in trying to stay busy.
He stated,
"I have made myself emotionally numb to the fact that my wife is not around. I miss her a lot but I keep my emotions in check because I work a lot. Having a mentality that supports the opinion of one's spouse's absence makes everything better and makes one relaxed.

That is why I go about my day schedule without worry. It's different now. At least, I know she is okay and everything would be fine so it makes life easier and better to move on."
Addressing the issue, a counselling psychologist at the Tai Solarin University of Education, Ogun State, Prof Abosede Ewumi, said there were major incentives for marriage and family life which included cohabitation, companionship, control economics and regular coital relationships for both procreation and pleasure.
Ewumi noted that the incentives might be depreciated due to the absence of a spouse in activities in his or her relationship and family.
ALSO SEE: Lauryn Hill's Daughter, Selah, Details How Her Father's Absence & Mother's High-handedness Scarred Her
The lecturer said,
"When spouses are absent from home over a prolonged repeated period, it poses a threat to expectations of family relations with implications for population and society.

Depending on the reason (s) of the spousal absence, coping has to do with an individual understanding and commitment to the relationship.

In as much as there is spousal absence, there should be an adequate level of commitment in the relationship. There is a need to build on strong communication strategies."
Also, a clinical couples counsellor, Dr Tolulope Oko-Igaire, stated that coping was a matter of choice by a spouse involved with an absentee spouse.
She added that in a long distance relationship, there was a positive side because the period would afford the available partner to do what he or she had to do and get busy.
Oko-Igaire further said using the time to find a business to do, indulging in things one couldn't do during one's spouse's presence and making oneself available to new things were the best ways to improve oneself and one's relationship.
She noted that such a situation would also allow the wife to have less work pertaining to the household and child care.
"So you can focus on yourself and distract your mind from idle things. An idle mind is the devil's workshop,"
she said.