'Don't Fall For The Pressure To Snapback' -Celebrity Mum, Lami Philips Encourages In Beautiful Post To New Mums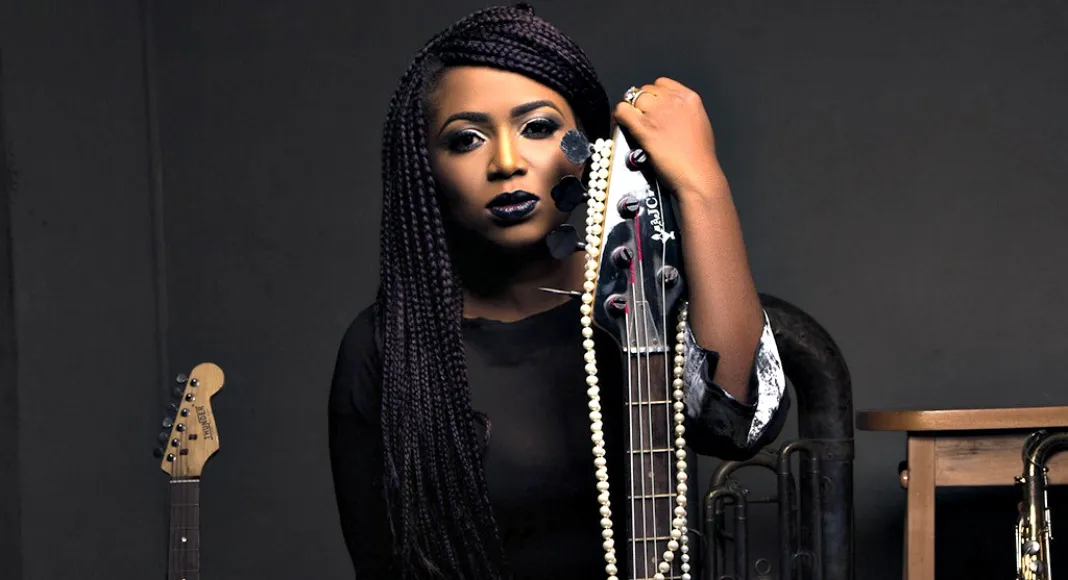 Nigerian singer and songwriter, Lami Phillips -Gbadamosi fondly called Lami Phillips is speaking up on the inordinate pressure placed on women to 'snapback' after welcoming their babies.
The celebrity mother of two posted the screenshot of a TMZ post which showed off reality star and billionaire businesswoman, Kylie Jenner's 'snapback' body after baby number 2 and called it a problem, because it sends the wrong message to young girls and new mothers.
In her beautiful post, Lami reiterated that new mums do not owe anyone a snapback body; what they owe to themselves and their babies are, attention, kindness, love and patience.
The musician further stated that being a mother is complex and challenging enough and one doesn't need to add such kind of pressure to her reality.
Sharing a photo of Kylie Jenner, Lami wrote,
READ ALSO: Reality Star Mum, BamBam Spills On Dealing With Postpartum Depression And Pressure To Snapback After Second Child
"So this is the problem. I don't care whether it's surgery or natural weightloss, young girls and new mothers will see this and think something is wrong with them. Like I said on @stephaniecoker and @bammybestowed 's post..

PLEASE PLEASE PLEASE … new mums there is no rush. You don't owe anyone .. I repeat anyone a "snapback " post. You owe yourself and your new baby attention, kindness, love and patience.

Being a mother is complex and challenging enough , you don't need to add this pressure to your reality. Be healthy but please please.. your body has been through a lot bringing a baby to the world, you don't need any layer of pressure in your mind. Freedom is an inside job."
ALSO READ: Tika Sumpter's Advice on Getting Pre-Pregnancy Body Back is a Must-Read for New Moms
Philips also had strong words for those in the habit of throwing jabs about weight, complexion, etc at women after childbirth and advised that they mind their business. She continues:
"For the agbaya elders or ignorant Mongooses that throw jabs at weight, complexion or whatever.. please face your front and your own fat.. (even if you're "skinny" face the fat in your brain that isn't allowing you to reason logically! )

Woman, young ladies, you are beautiful!!! VERY!!! Let celebrities do their thing, you do your own!!!!! Each woman to her body; God for us all."