Nigerian Man's Tweet Sparks Public Discussion As Lady Reveals How She Would Respond If She Visits Her Lover And His Mom Starts Sweeping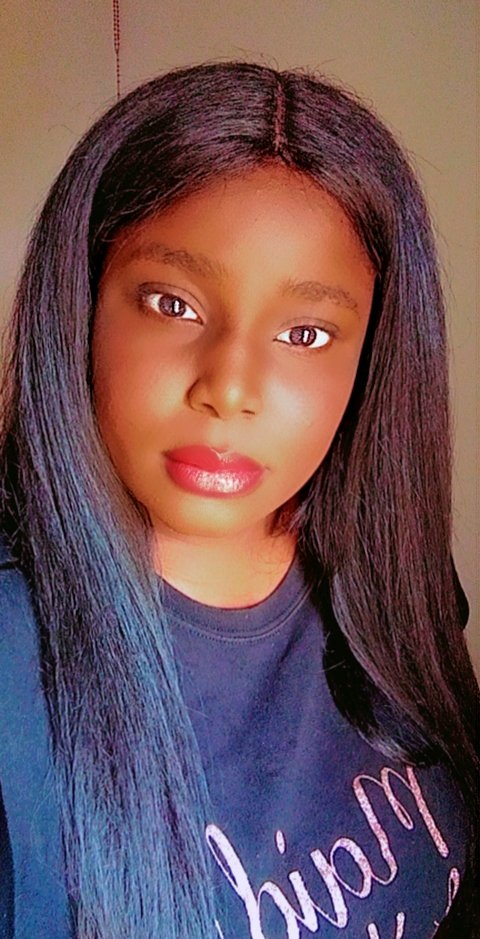 A Nigerian woman has revealed how she would react if she visits her boyfriend and his mother starts sweeping the area where she's seated.
Her tweet comes after a man revealed that he ended his relationship with his girlfriend because she visited when his mother was sweeping and rather than collect the broom from her, she lifted her legs while his mother sweet under her feet.
His tweet reads in full:
"I knew I was done with this girl when she visited me at home. My mom was sweeping the living room and this girl literally raised her legs for her to sweep under them.

When mom was done, she pointed at the door; leave my house. Now, let's get serious, who raised all these girls?"
As expected, his tweet led to a debate as people questioned why his mother chose to sweep when a visitor was seated. Others asked why he didn't collect the broom from his mother, yet he expects the girl to do so. And some accused the girl of lacking training for not collecting the broom from an elder.
One Ayo Alabi responded by asking:
"Who is the girl? What is your relationship with her? Why is your mum sweeping when there is a visitor there? Where were you? Why didn't you take the broom from your mum and sweep? She's better off without people who expect her to sweep their homes."
SEE ALSO: Nigerian Woman, Chisara, Creates The Most Hilarious Twitter Thread To Highlight The Travails Of The Average Nigerian Wife
However, amid the argument, a Twitter user, @AnActualOrisa revealed what she would do if she finds herself in that situation. She tweeted:
"If I visit a guy in his mother's house and she starts sweeping, I'll start shouting "Jesus! Jesus! Femi! Your mother is sweeping and you're sitting there watching her?! Then I'll turn to his mother and say "Mummy, is this what he does? Ha! Omashe o"."
Other reactions below:
@Nike tweet: We wey sweep, wash, cook , clean na window the mama take fling me out. He kuku kon marry the one wey no dey touch anything.
@Ailheri: Women are now informed and smart. Even better, some men now are speaking against the subjugation. Good to know!
@Lilygra: Why would his mother suddenly starts sweeping? Well I will just think maybe she is trying me, so I will just collect the broom from her and finish it up. I will even ask her her if there her other things she would want me do for her. I was well raised.
@Tiwa bae: She must be an Igbo girl… Yoruba girls will take the broom immediately, I trust them.
@Ibechukwu: The mother may want to try this girl's home training, our guardians will drop coins somewhere at home to whether you take the money or not. This generation is something else.
ALSO SEE: Twitter User Narrates How Her Dad Handled His Relative Who Visited And Was Displeased That Their Mom Didn't Wake Early To Cook For Him
@Felix : She swept deliberately to see the girls reaction. It was a test very smart test Who in her right senses would sweep in such situation.
@Charity Daniel: Some information are not clear. Did she meet the mum sweeping or the mum started sweeping when she came. Because for her to raise her legs from all indications she was sitting down already. If mum was sweeping as she came in, I don't think she would sit down.
Also, I guess the guy was home, what were you doing when you saw your mum sweeping because u obviously saw her first? I will tell the mum to stop and hand over the broom to the guy. I am a visitor not a family yet!
@Anonymous: Slavery and entitled mentality. Baby girl, they have not paid your dowry and it is you that dodged the bullet. They are looking for house girl not wife. NB I am a US based man, sense over slavery.