Raped And Impregnated By Her Uncle At 15 And What Happened Next: Toyin Lawani Recounts Traumatic Childhood Experience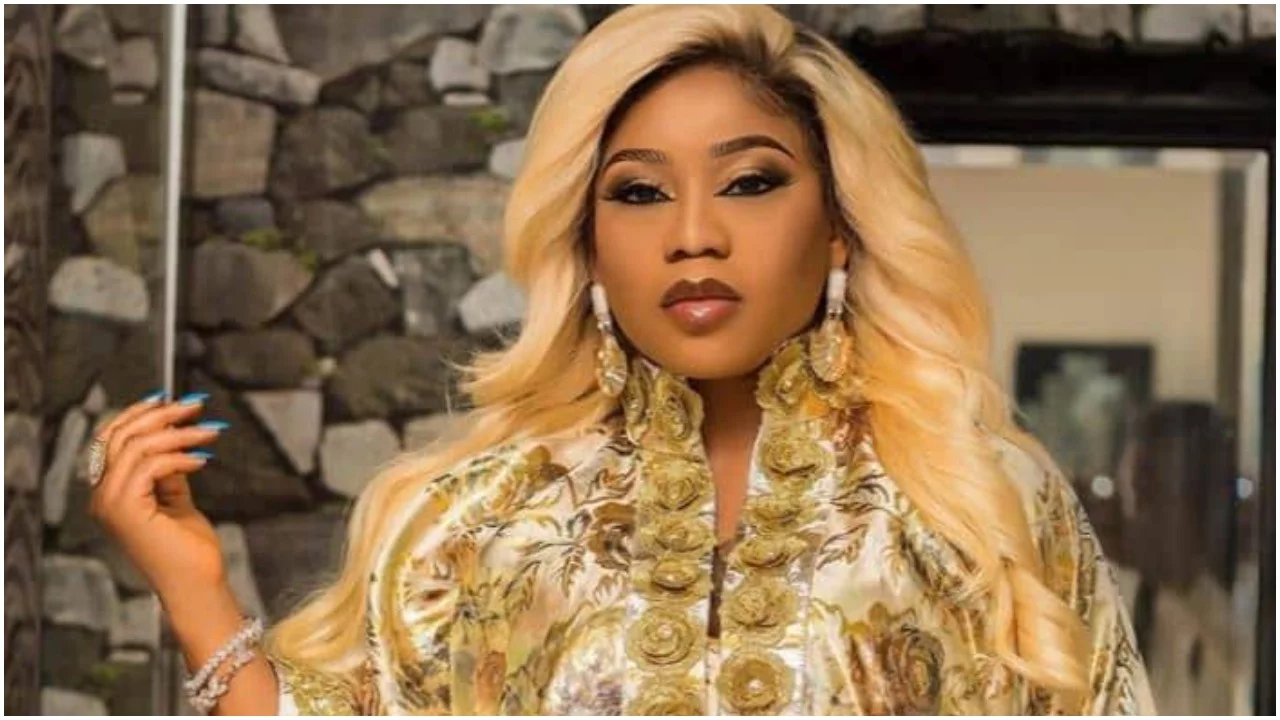 Popular celebrity stylist, Toyin Lawani, has disclosed that she was raped at the age of 15 by her uncle.
The mother-of-three recounted the traumatic childhood experience in a chat with media personality, Chude Jideonwo. Lawani said the horrible experience led to pregnancy which she aborted at five months.
According to the CEO of Tiannah Empire, the uncle tried to bully her into silence, but she summoned the courage to tell her aunt, who took her to the hospital to abort the pregnancy.
Toyin said she's now able to talk about it openly because her parents are dead and they wouldn't be hurt since they can't hear it. She narrated:
"When I was 15, I got raped by one of my uncles but I couldn't tell my mom and it was just so bad for me. You know when someone bullies you to the extent that you can't talk.

I had to go to my grandmother's place in Ibadan. I didn't tell my mother, but had to tell one of my aunties who is late now.

They had to take me to a hospital in Ibadan, the pregnancy was about five months already because I didn't tell anyone and it was so hard for me. My mum was so disappointed and hurt. She could not take it.

It was at the same time I had to get my admission in UNILAG. I fainted when I went to get my admission. My mom was in Hong Kong and when she came back the doctor told her 'your daughter was pregnant and we took it out'."
READ ALSO: Celebrity Mum, Toyin Lawani Details Her 5-Year Long Battle With Fibroid Growths In No-Holds-Barred Instagram Post
Speaking further, Lawani noted that the experience made her very protective of her children, as she finds it difficult to trust people with them.
She continues:
"The person was so close to my family which is why I am so strict with my kids. I don't trust anyone, even your brothers, sisters, anybody can betray you.

Nobody can come close to my children anyhow, you can't trust anyone, even your brothers and sisters. I lost my innocence at a very young age and I hated my mum so much for it because she wasn't there for me; she was always at work.
ALSO READ: Nigerian Mum-of-2, Sonia Obi-Okodo Who Was Sexually Violated By Her Uncle At Age Five Shares On How The Experience Left Her Suicidal
It traumatized me and I was so young I didn't understand until now that I have to do these same responsibilities for my kids, I understand why she had to travel to Hong Kong, China and the rest."