Chacha Eke Hints At Reuniting With Ex-husband, Austin Faani Months After Announcing Split | New Details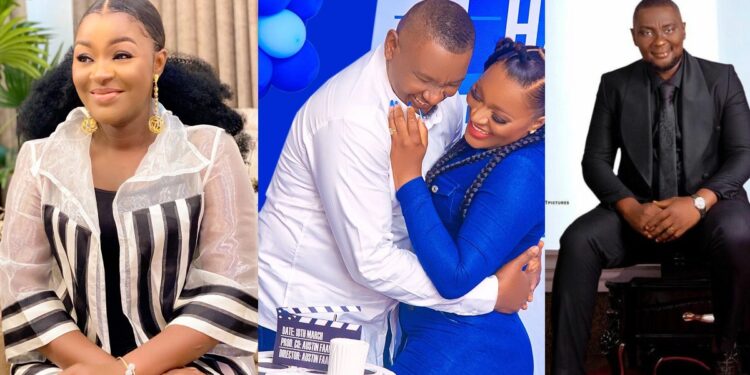 Nollywood actress, Chacha Eke, has hinted at reuniting with her ex-husband, Austin Faani, months after she announced the dissolution of her marriage on social media.
In June, 2022, the talented actress had left many heartbroken as she announced her split from husband for the second time in two years (Read here).
The screen diva's struggle with bipolar disorder and alleged domestic violence was believed to have marred the dissolution of her 9 years marriage.
In a sad Instagram post, the mother of four noted that it is either she leaves her marriage alive or as a corpse. She further disclosed how she had been pretending that all was well while wishing, hoping and praying for a better tomorrow that never came.
However, that wasn't the first time the actress had publicly declared the end of her marriage. She posted a video in October 2020 announcing the dissolution of her marriage on grounds of domestic abuse.
She came out days later to state that she didn't mean it and was suffering from bipolar disorder due to her pregnancy.
In a recent development, the movie star has yet again declared her intention of reuniting with the father of her children.
Chacha made this disclosure during an Instagram live session where she answered a series of questions from her fans and followers.
At the beginning of the live session, she tried to shy away from questions about her marriage, stating that it would be a story for another day.
However, she later made a reunion tease after a follower questioned why she still included her husband's name, Faani, on her Instagram profile.
Replying, 34-year-old mom said that the name is still on her IG page because it needs to be there. She claimed that social media users wouldn't understand her marital saga. She said:
"Because I'm supposed to, you won't understand. Hopefully you will eventually, one day."
READ ALSO: Victoria Inyama Cautions People In Abusive Marriages As She, Others React To Chacha Eke's Marital Crisis
Another fan asked;
"You still have the name because you're gonna get back together soon, will you ever go back by any chance?"
Responding, the Ebonyi born actress said she would return to her marriage when the moment is right, and is just waiting for the perfect time to present itself. In her words:
"Yes, when the chance presents itself. There's more to me that you guys will ever know."
ALSO READ: Marriage Crash: Actress, Chacha Eke's Husband, Austin Faani Breaks Silence, Responds To Allegations Made Against Him
Speaking further, she maintained that her health condition has created problems for her. She asserts that occasionally she has symptoms and, rather than taking her prescriptions and relaxing, she finds herself venting on social media, which occasionally results in irreparable damage.