Nigerian Parents Lament Over How School Owners, Book Publishers Are Making Life Difficult For Them | See If You Can Relate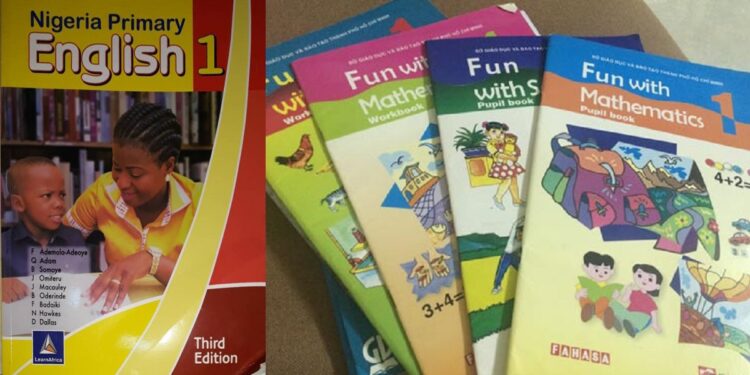 A number of Nigerian parents have taken to Twitter to bewail a recent practice perpetrated by the management of primary and secondary schools, and also publishers of textbooks.
The outcry was spearheaded by a Twitter user @loseweightwithB who complained that schools don't allow students to re-use books used by their older siblings.
According to the twitter user, this was not the case before as students could use textbooks used by their elder siblings which helped parents save money.
However, things have changed and schools now use books as a source of income and every session, parents are now forced to buy new textbooks and notebooks for their wards even when they have the same books at home used by the elder kids, in addition to paying school fees.
Her tweet reads:
"Let's not pretend we don't know school owners, book writers and publishers are making life so difficult for parents. In our days, last borns used Textbooks older siblings used. But these days 1 person to 1 textbook. We need to speak up parents @NigEducation.

Way back my mum would write "Ezenwafor's Lib" on the textbooks and we all used the books, today children are forced to write in the textbooks. Thereby making it difficult for other siblings to use."
Her tweet started a discourse on the platform and parents started speaking up about their own experiences.
Others also pointed out that many schools now have customised note books which they force parents to buy at a higher rate than the rate of regular exercise books sold in the market.
They also tagged the Ministry of Education to the post and urged them to do something about the issue.
SEE ALSO: Here's Some Learned Tips From Nigerian Parents, School Teachers And Counsellor On Helping A Child Who's A Slow Learner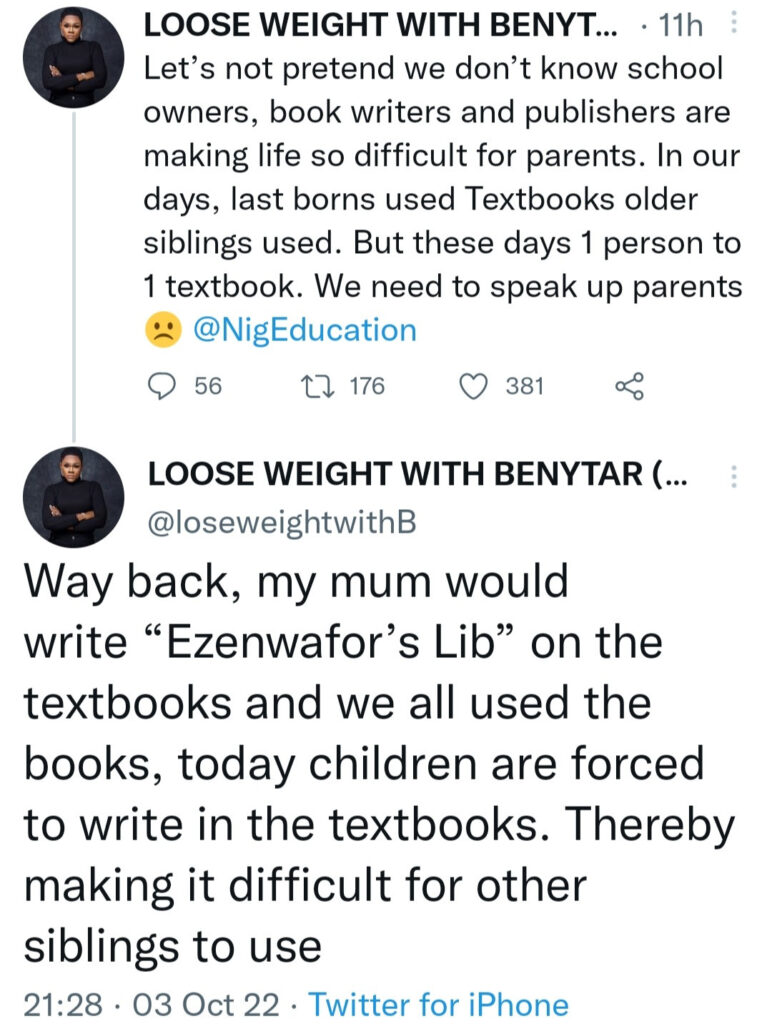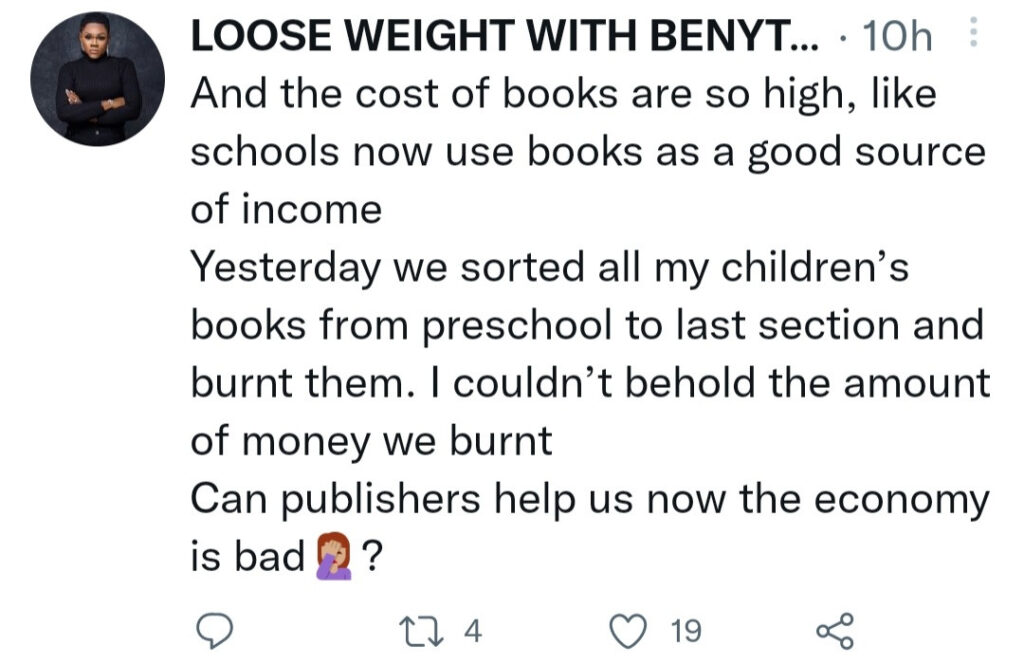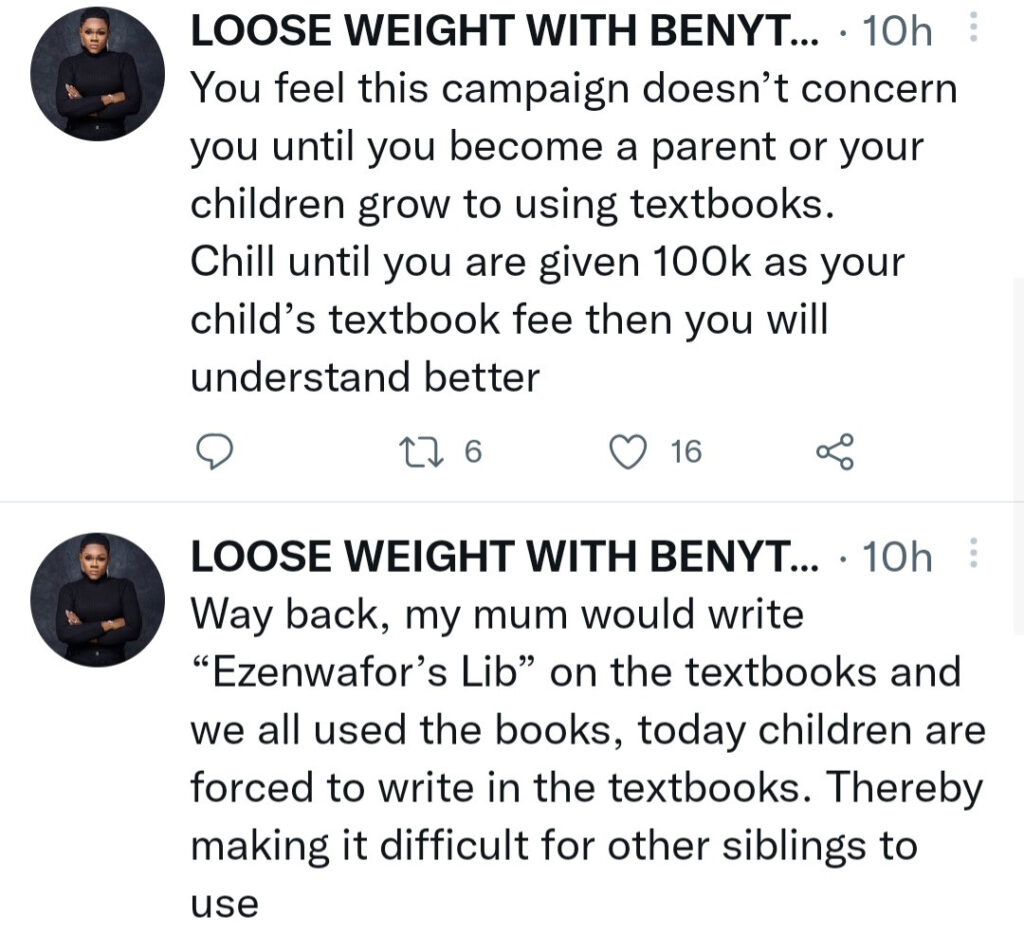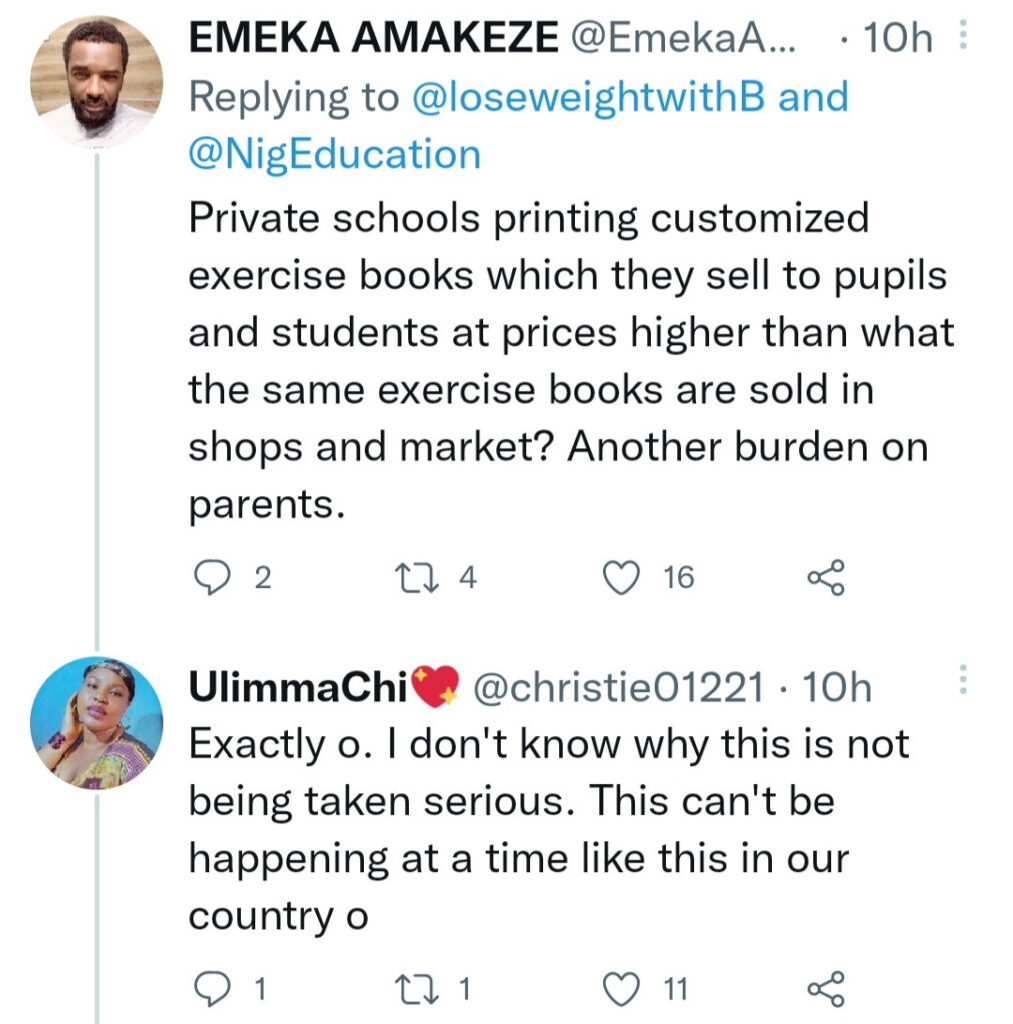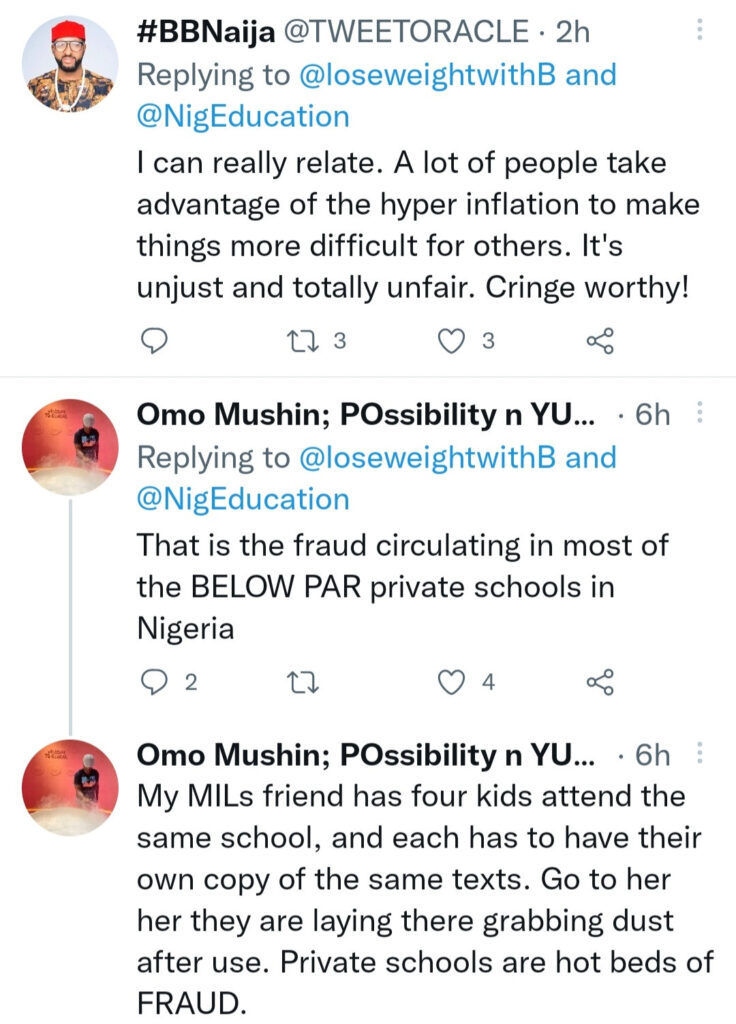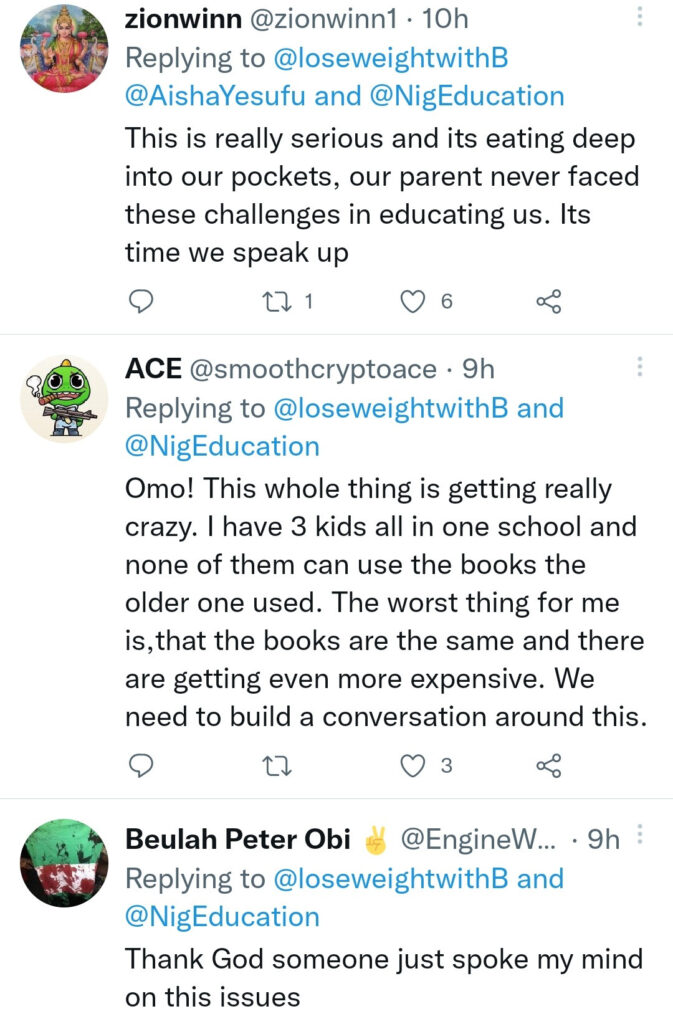 ALSO SEE: Nigerian Parents Lament As Private Schools Set Fees For Online Teaching
@Akinola:
This is wickedness because I passed down my books to my younger sis. Also, you were allowed to buy outside from cheaper bookshops if you could not afford the ones schools were selling.
@Me:
I was in my son's school last week to complain about same thing. I met with the owner of the school who told me it was not her fault the textbooks are expensive. She shifted the blame on the publishers.
@TheMan:
I have always said it, Nigerians are wicked, most these schools are money grabbers, even after scamming parents, they still don't pay teachers well. Greed people is Nigeria's problem.
@Abdul:
Not only books. I see no reason why parents are being forced to buy uniforms from the school, even sweaters are being forced on parents in the name of them carrying the school logo. During my time in school, the school simply sells the badge carrying the logo, while parents can sew the uniforms themselves. My child's school is now selling an N900 sweater for 7K!!!
@Loveth:
I think some of these issues are not directly related to the school, I wouldn't know if the publishers and school do colabo. I found that those text books are now used as workbook meaning that a particular book can not be reused.
The issue mostly has to do with the publishers. I went to the school to children's school to buy just a work book for an already existing text book. The school refused. I was asked to buy a complete text book instead. The corruption is everywhere.