Anita Okoye Wins Big As Court Officially Dissolves Her Marriage To P'Square Paul Okoye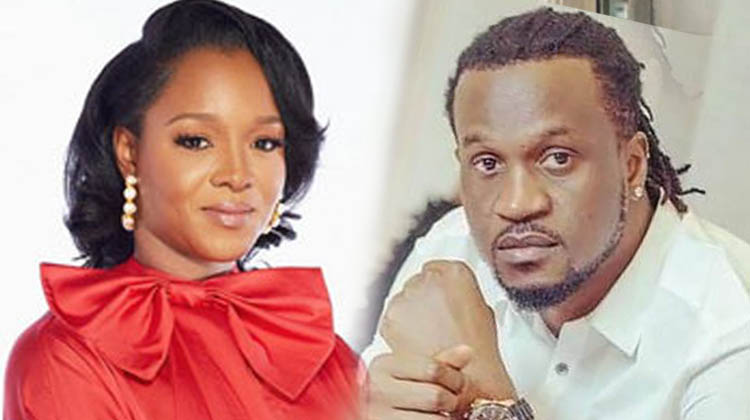 It is a sad time for fans of famous musician, Paul Okoye and estranged wife, Anita as the once lovebirds are officially divorced after 8 years of marriage.
Recall that Anita filed for divorce last year, on the grounds of infidelity, separation, being an absentee father, fraud, and difficult experiences.
In her fillings, Anita who shares three kids with Paul dragged him to court for sleeping with their housemaid simply identified as Florence.
According to court documents that surfaced online, Paul was inviting Florence to hotels to carry out their illicit affairs.
In the divorce petition signed by her lawyer, Ojonimi Akpe and Okutepa J.S at an Abuja High Court of the Federal Capital Territory, Maitama, Paul had thrown Anita and her sister out of the house when they discovered his affair with his housemaid.
READ ALSO: Paul Okoye And Wife, Anita's Divorce Saga: Court Petition Leaks Online As Unpalatable Secrets Unfold About Their Marriage
Paul popularly known as 'Rude Boy' also boasted that the reason for his actions was to ensure that Anita's wings were clipped and that she had no one else to lean on.
It was also shocking to know that Paul Okoye hadn't been interested in his kids' upbringing and had rarely participated in disciplining his children.
Also, Paul had reneged on his promise to Anita and had failed to give her brand, TannkCo a space in the mall which they both built.
Anita further explained that she contributed N10 million as an agreement with her husband that she would be granted space at the mall he had just completed in Lekki Phase 1, Lagos.
All of these and more led to Anita's decision to file for divorce.
ALSO SEE: Paul 'RudeBoy' Okoye Grants Exclusive Interview Over Divorce Saga
However, Anita decided to withdraw the claims and opted to settle following alleged inability to prove all of the claims in her petition to the court.
The court, in ruling of the case, granted joint custody of the children to the parties on October 20, 2022.
A year after her filing, an Abuja High court sitting in Maitama granted Anita and Paul Okoye divorce.
Anita, no doubt emerged victorious, as she requested a monthly settlement of $20,000 and a number of her husband's mansions.