Single Dad, IK Ogbonna Finally Breaks Silence On Divorce From Ex-wife, Speaks About Remarrying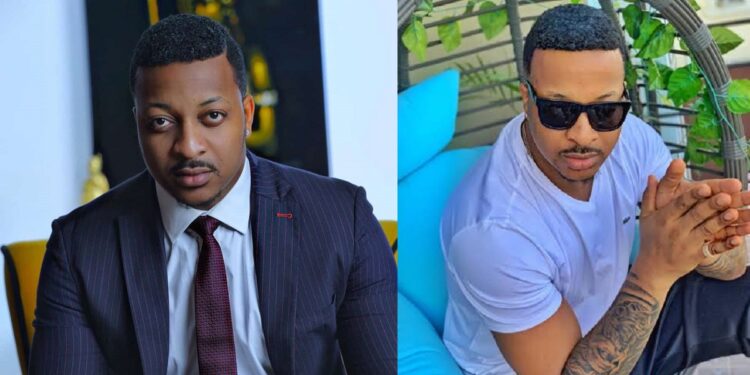 Nollywood actor, Ikechukwu Mitchel Ogbonna, better known as IK Ogbonna has spoken about his failed marriage and that he's now ready to remarry.
The thespian and his now-estranged wife, Sonia got married in 2015 at a courthouse in Zagreb, Croatia, and have a son together.
Rumors of their split began circulating in 2018, and by August 2019, Sonia confirmed the union was over.
Speaking in a recent interview with PUNCHng, the dad of two noted that he has remained silent on the reason for the divorce from his ex-wife because he believes his private life is no one's business.
In his words:
"I have never said the cause of my separation, it has been all speculation and I would like the public to hold on to those speculations if they choose to do so.

My private life doesn't necessarily concern the world but, what I choose the world to know is what I make the public to know about me.

Things don't work out don't mean I and the person would fall apart, or I come on social media and start saying these are the reasons why it did not work. It didn't work but we are still friends."
ALSO READ: Breaking: Mum-Of-One, Sonia Ogbonna Announces She's Legally Divorced From Nollywood Actor, IK Ogbonna
Reacting to the temptations he has had to pass through in his career, the dashing single dad said:
"The greatest was probably getting carried away with stardom. You are no longer that regular normal guy that would walk down your street or travel and no one will recognise you, you have now become that person that anywhere you go, anything you do, you have to be careful.

If you don't caution yourself, it will take over you and you might be bound to lose friends, family and you don't want that. So, fighting to have your privacy is such a big temptation."
SEE ALSO: What Single Moms, Tonto Dikeh, Yvonne Jegede & Other Celebrities Are Saying About IK Ogbonna And Sonia Morales' Divorce
He also revealed his plan for marriage.
"We never say never. So for me, the doors are still very open but, probably in life you know you tend to look out for certain things and qualities in a woman because you don't want to have a divorce twice.

I am going to get married again but it's going to be with someone with particular characteristics and personality that I can hold on to. If the worst comes to worst, I can hold on to this lady and move on."