'So Many Times I Felt The Lord Has Forsaken Me' – Newly Wedded Nigerian Lady Inspires With Her Glowing Testimony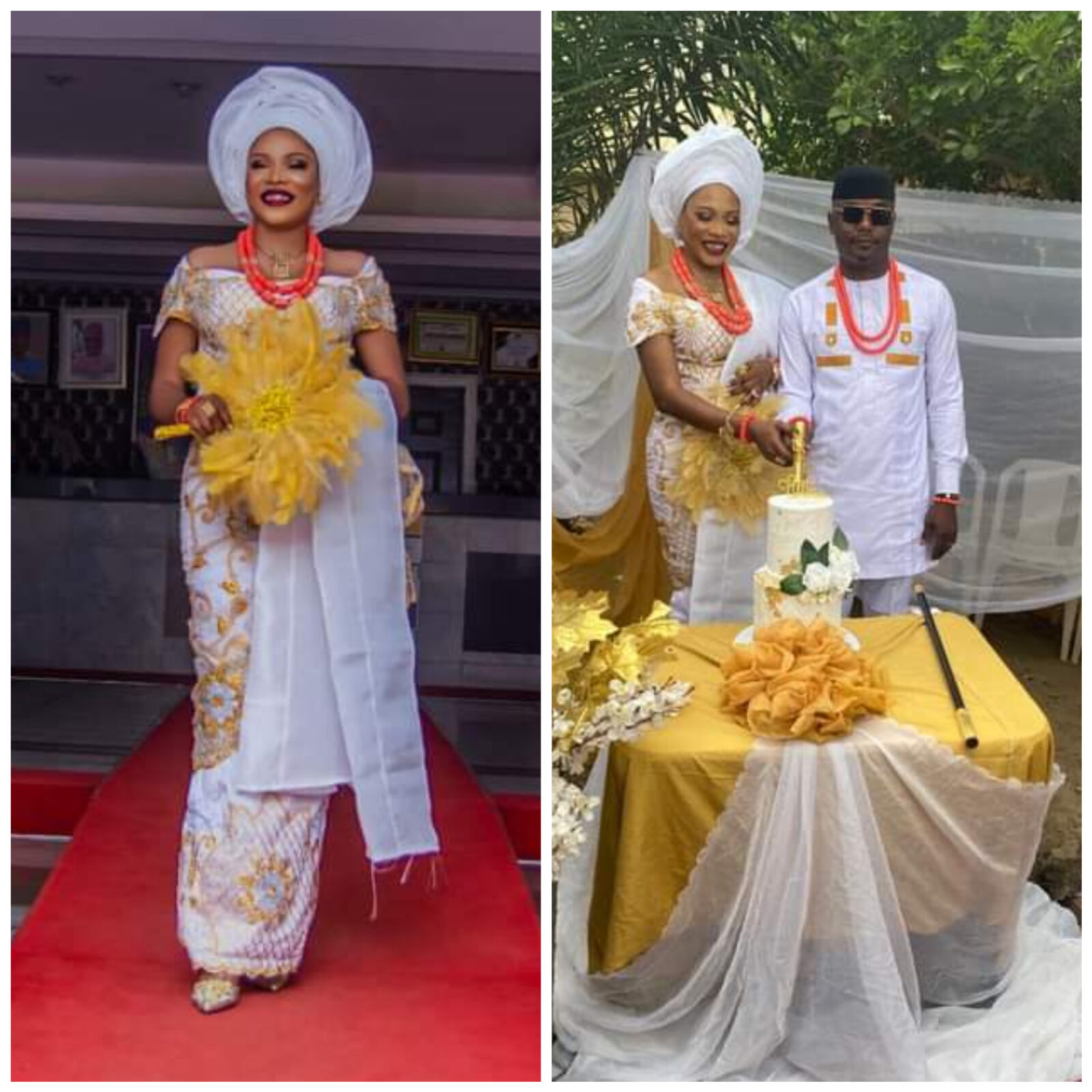 A Nigerian lady, ToniaGold Agim, has become a major inspiration after sharing her amazing testimony.
Sharing her inspiring story on Facebook, ToniaGold who got married recently, revealed that she was 'mocked' for years because she was unmarried.
According to the newly married, at the time, she stopped going to their family house, changed her direction just avoiding meeting some certain people on her way.
She added that there were times she gave up, times she felt left out and many times she felt God had forsaken her. Interestingly, in the midst of her challenge, she noted that she refused to be desperate or stop believing that her man would come.
Below is how she shared her testimony…
"There are times when I gave up, there are times I felt left out, there are times I smile outside and sober in my closed door. And there are so many times I felt the lord has forsaken me and refuse to turn to my page.
READ ALSO: Newly Married Single Mum, Akasi Ndoh Encourages Single Women In A Facebook Post After She Found Love Despite The Odds Stacked Against Her
I can't forget when I changed direction just to avoid some certain person cos of a particular question I hate "Tonia how far wen we go come chop rice mtchewwww".

I will go home and say God will you continue to sit and watch your daughter been mocked, I say my God that question is for you thou not me.

I stopped going to family house because I know mom will be like TIM how far? You know that kind of how far na. But I refuse to be desperate, I refuse to get scared, I refuse to stop believing.

I ask for a man he gave me a husband. I asked for testimony he blessed me with the one that my enemies are testifying on my behalf, funny right? but God did it.

Here I am a MRS. A beautiful Wife. Thanks for all the disappointment because they brought me to my TESTIMONY!!
ALSO SEE: Found Love @ 47, Married @ 48 And Welcomed Her 1st Child Before Turning 50, Ladunni's Story Of Triumph Is Indeed A Proof That Delay Is Not Denial
Indeed love is a beautiful thing and I have found love. Your girl has found love.

I pray my marriage bring forth blessings to all single ladies believing in God, especially my very own. Just keep trusting God and he will make everything beautiful in his own time."