"Don't let people kiss your new born baby" – A Mother Warns After Losing Her New Born Baby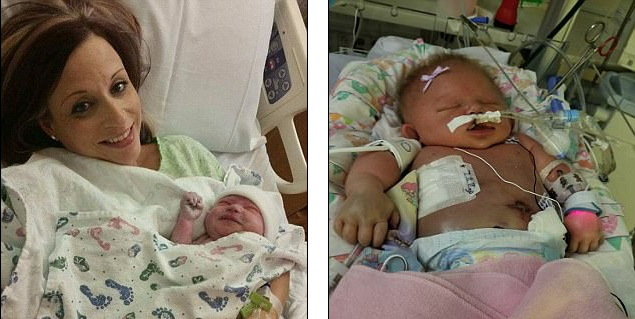 In the midst of the devastating ordeal, Nicole Sifrit, an Iowa mother who just lost her new born baby is raising awareness about their daughter's condition and warns other parents to keep infants isolated and not to hesitate to be strict with visitors.
She said:
"Don't let just anyone come visit them, make sure they are constantly washing their hands. Don't let people kiss your baby and make sure they ask before they pick up your baby."
Her baby was born healthy on July 1st. Two hours after her parents' wedding on July 7th, she was rushed to the hospital and the doctors diagnosed her with meningitis HSV-1 caused by the herpes virus which can be transmitted by sexual contact or from an infected mother to the baby during childbirth.
READ ALSO:Heartbreaking: Baby Aisha Born With Heart Outside Her Body Dies Hours Before Surgery
According to DailyMail, it was revealed that the baby, Mariana Sifrit's parents tested negative for the virus, suggesting it had come from someone who had visited the family while suffering from a cold sore. In the first 48 hours, Mariana had undergone six blood transfusions.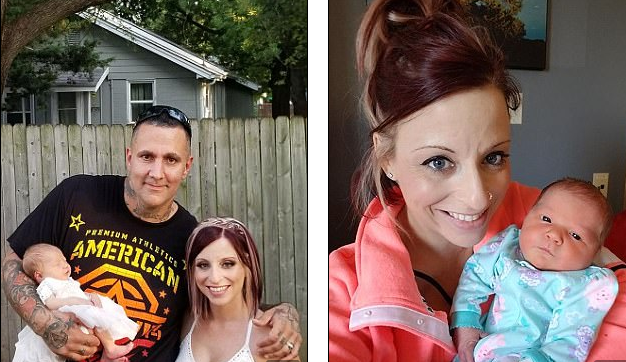 On Monday her baby's kidneys failed and her liver stopped functioning , Nicole Sifrit posted on Facebook that her daughter 'has no brain activity and her lungs and heart are failing'. She died on Tuesday Morning as they announced her death.
READ ALSO:Home Remedies For Your Baby's Fever & When To See A Doctor
For Nicole Sifrit and her husband Shane Sifrit, this month was supposed to be brimming with joy, marked by the birth of baby Mariana – their first child together – followed by their wedding celebration just days later. Instead it turned out Devastating. They announced her death on Facebook saying: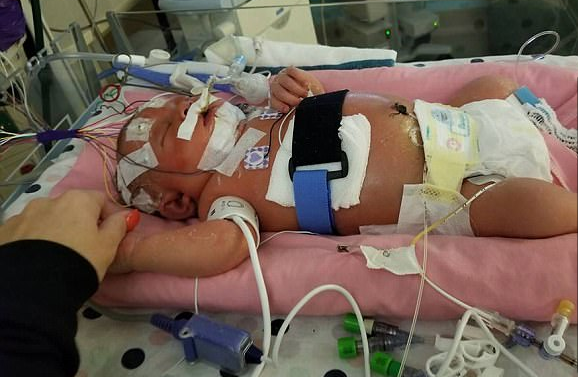 "Our princess Mariana Reese Sifrit gained her angel wings at 8:41 am this morning in her daddy's arms and her mommy right beside her. She is now no longer suffering and is with the Lord. Thank you to everyone who has followed her journey and supported us through this.

In her 18 days of life she made a huge impact on the world and we hope with Mariana's Story we save numerous newborns life. R.I.P. sweet angel".
READ ALSO: 5 Safe Baby Teething Remedies Every Mom Should Know
So sad! Dear Mothers, Please let us be vigilant as we receive numerous visitors in our houses no matter who they are, be it family or friends and monitor our children, babies and todlers and who so ever carry them or plays with them. Save our children
Photo credit: Dailymail