"Marriage is the hardest thing to do"- Jada Pinkett Smith Chats about Motherhood, Marriage and Career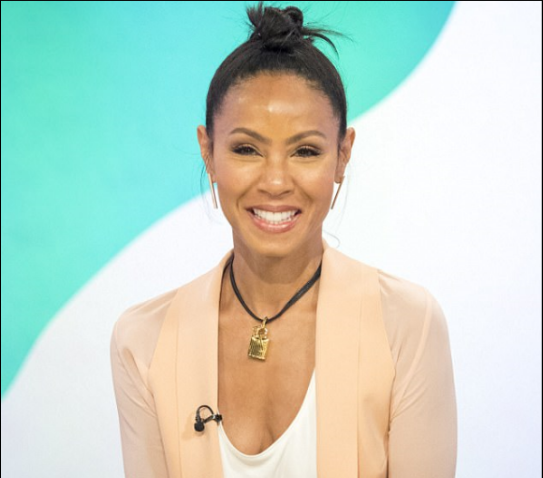 Jada Pinkett Smith, 45, has revealed the secret to the success of her two-decade marriage with actor husband, Will Smith.
In a recent chat with Loose Women to promote her new film Girls' Trip, the actress and businesswoman revealed marriage is the hardest thing to do and admitted couples therapy has helped them through tricky patches in their marriage.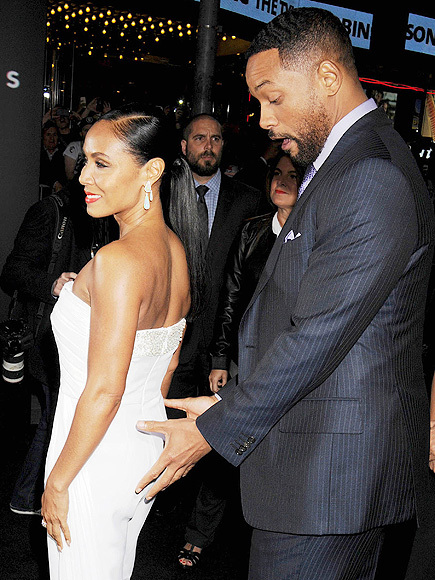 READ ALSO: How Would You Rate Jada And Will Smith's Parenting Skills?
Jada, who is gearing up to celebrate her 20th wedding anniversary with husband Will Smith this coming December, says;
"We celebrate twenty this year. I think the secret is just friendship. You have to go off and find your happiness. The hardest thing to do is being married.
Though the Hollywood couple were recently slammed over rumours that they were 'swingers', the Bad Moms star debunked the rumour, saying they sorted out their marital problems by attending couple's therapy together to save their marriage.
"Therapy can be an an awesome entry point as far as getting to be where you need to go," she added.
READ ALSO: 'I've done a lot of marriage counselling' Actor, Will Smith, Reveals Therapy Saved His Marriage
She further said that they needed to go to 'deal with personal traumas' because these came with expectations
"People need to go and deal with personal traumas – because with that comes expectations. You expect them to fill voids for you but you need to do that separately. Expecting someone else to make you happy is not right," Jada told panellists Coleen Nolan, Linda Robson, Janet Street-Porter and Stacey Solomon.
Interestingly, Jada and Will will be celebrating their 20th wedding anniversary on December 31 this year. The sweet pair met in 1994 on the set of his TV show The Fresh Prince Of Bel Air.
Jada had been auditioning for the role of his girlfriend but lost out due to her height. However, they ended up going on to date in real life and married two years later.
READ ALSO: Will Smith Reacts to Teenage Son, Jaden's Knack for Rocking Female Clothes
They are proud parents to two children; Jaden, 19, and Willow, 16, with Jada also stepmother to Trey Smith, 24, Will's son from his previous marriage to Sheree Zampino.
Speaking about her teen children, the Baltimore-born star said they were different people than she was at their age.
"They don't challenge me like how I challenged my mother. They are much different. I'm open with then and respect them as much as they respect me. There is not a lot of strife and there's a lot of understanding.

I'm raising my children to be strong and true and happy. We will be challenged in the most extreme ways."
The star touched further on her role as a mum when discussing her new film, saying her character Lisa had 'resonated' with her.
"When you're a mother it's all about the kids. You lose you're lady mojo. My character is prim and proper. I'm like that in real life now but can't say I've always been like that. I've had quite a past.

Hollywood are having more women lead things behind the scenes – producers, directors, even CEO's who understand the female journey. Women can be funny. Be anything. Slowly but surely we're getting opportunities we deserved."