Multichoice Has Denied Broadcasting Pornography on Cartoon Network | Read Statement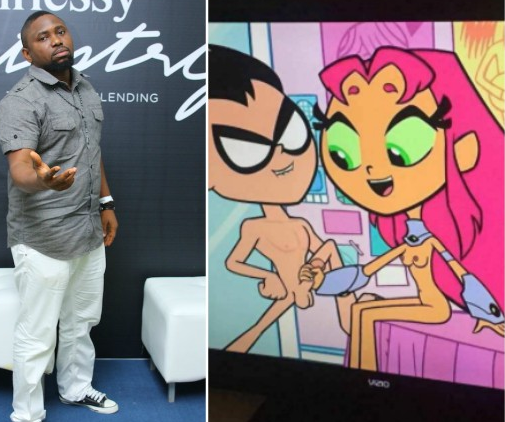 Nigerian singer, Azadus, has taken to social media to call out DSTV for airing 18+ cartoon on kids channel, Cartoon Network. There was another allegation by an Instagram user, Deecalu, who shared another image of a naked female character she claimed to see on the children's entertainment channel.
MultiChoice Africa has however denied that the pictures circulating on social media – depicting cartoon characters in a compromising position – is in anyway connected to them.
Lots of Nigerians, who were able to get a glimpse of the viral picture, frowned at it questioning the kind of services being provided by both the cartoon channel and service provider.
READ ALSO: Twitter User Celebrates Wife's Curves and Some Don't Like It
DStv Kenya, through their official Twitter handle, said it is aware of the picture which purportedly shows inappropriate content on Cartoon Network. Read what they said below:
READ ALSO:5 Ways To Make Internet Use Safer For Your Kids
"We are aware of the justified concern of some of our African viewers regarding what purportedly shows inappropriate content on Cartoon Network.

We can confirm without hesitation that these images are not authentic and have never been broadcasted or shared on any official cartoon Network platforms in Africa in any capacity.

The fake images on social media were not produced by Cartoon Network and are in no way representative of our goal to provide suitable, age-appropriate entertainment for African children and families."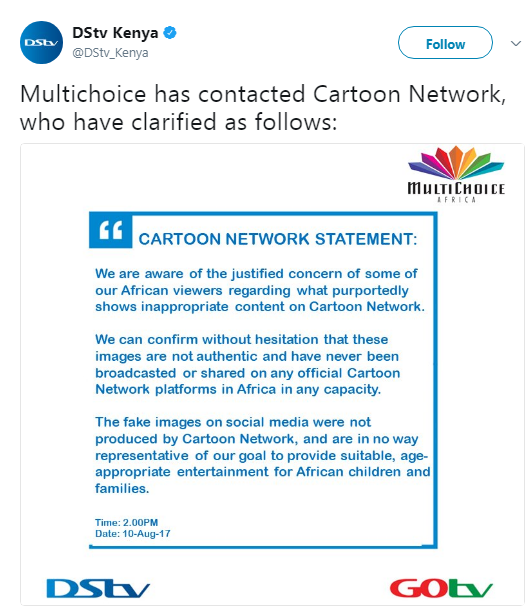 READ ALSO: You Won't Believe Why This Mum's Instagram Account Was Shut Down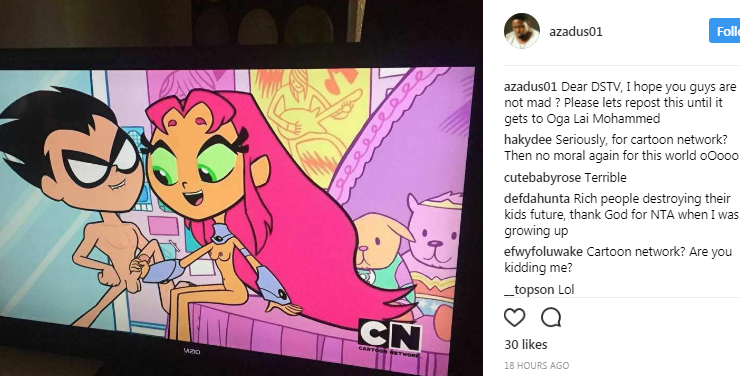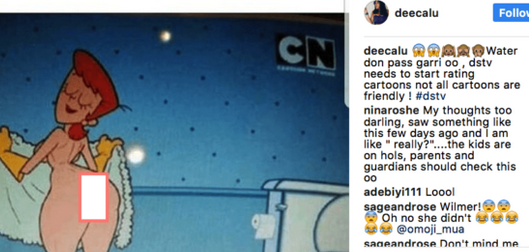 Photo credit: Instagram