Dear MIMsters: Mr A., Mr B. or Neither of Them? I Need Your Constructive Advice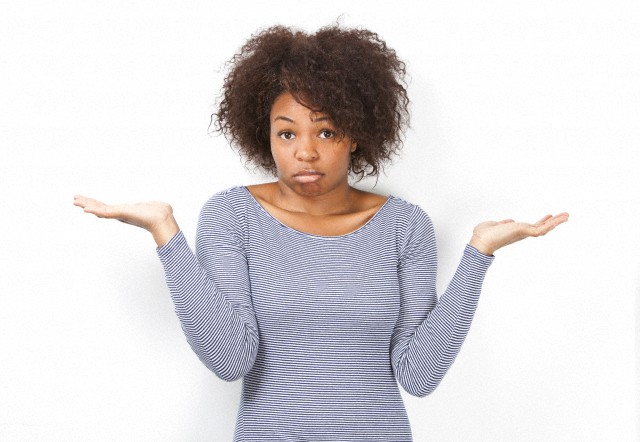 I'm so confused, and I await constructive advice. I'm a single lady who is 28 years old.
My issue is relationship-related. I'm dating (Mr A) who I've known him since 2009. We were friends for a reasonable number of years before we decided to step it up.
Mr A and I do not share the same religion while my mum never wants an inter-religious marriage. I must confess that I can see a bright future with him and can trust him 9o percent.
Personally, the problem I have with Mr A is he hardly shows me love. Oddly, he wasnt like this during the earlier years of our relationship. He is always focused on his work and doesn't seem to be ready for marriage.
SEE ALSO:Dear MIMsters: My Heart Is Shattered, Really Shattered
Due to this reason and for the fact that he is not of the same religion with me, I decided to try someone else. So I met Mr B about 3 months ago.
Mr B is looks very much younger than his age and shares the same religion with me. The first time I met Mr B, he told me he was ready to get married and if possible was ready to marry me in the following month after we met. But I told him that I don't want any man to rush me into marriage.
During the first few moments we spent together, he told me he was 39 years old. The difference in age initially pissed me off, but when I saw how much younger than his age he looked, I decided to forge ahead with him.
To cut the long story short, I recently discovered Mr. B lied to me about his real age. He is actually 45 years old. When I pestered him about the lie, he told me that he had to, in order not to chase me away with the age difference between us.
SEE ALSO:Dear MIMsters: 31 Weeks Pregnant and Looks Like I'm in a One Chance Situation
Sincerely, I lost interest in him the moment I heard about his real age. I forgot to include that Mr B is so caring but why did he have to lie to me?
Who would you advise me to go with? Mr A, Mr B or neither of them? I am just so confused.