Who Is Envious of Paul and Anita Okoye's Twin Babies? | His Cryptic Post Suggest So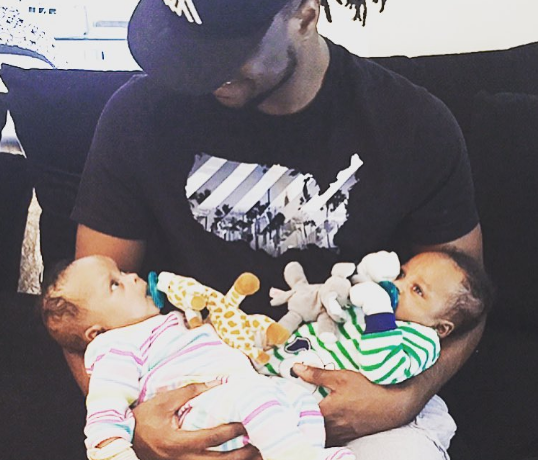 One half of the Psquare duo, Paul Okoye recently welcomed twin babies with his lovely wife Anita Okoye in the United States. Is someone envious of the Okoye's twins?
Paul who has been enjoying fatherhood from the looks of the pictures he frequently posts, took to Instagram to drop a cryptic message that has left everyone scratching their heads as to whom he is referring to.
This message has sparked rumors on social media after he mentioned to his fans that the birth of his children had caused trouble for some people.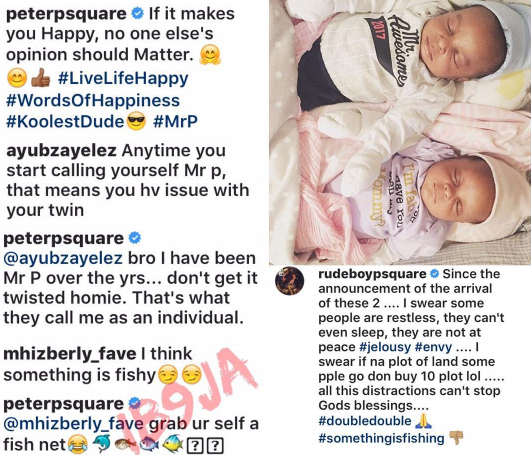 READ ALSO: The Twins Are Here: Paul Okoye's Wife, Anita, Releases Short Video
He insinuated that by sheer jealousy, the unknown person was restless and not happy about his double blessing. Read:
"Since the announcement of the arrival of these 2 …. I swear some people are restless, they can't even sleep they are not at peace #jealousy #envy ….

I swear if na plot of land some ppl go don buy 10 plots lol….. all this distractions can't stop Gods blessings …. #doubledouble #somethingisfishing."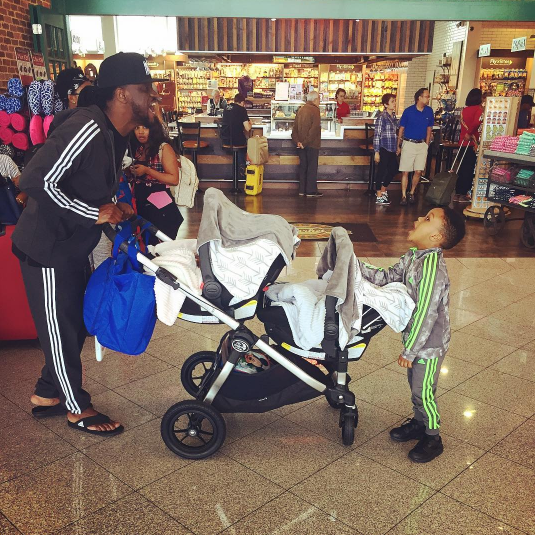 He went on to say that only women can come into a family and destroy the love, according to him the person will soon be exposed.
READ ALSO: Paul Okoye Says 'Family Is Everything' To Confirm P-Square's Reunion
Who could this woman be, you might be asking. well, you are not alone. Majority of Nigerians would like to know who this mystery woman is.
Read what he wrote below:
"Back to naija???? don't take my silence for granted ….only women can come where there's peace and destroy it , #youknowyourself ….. try me this time…..I swear nyash go open???? you will know that blood is thicker than juju."
The singer's twin brother  Peter Okoye also took to twitter refering to himself as MrP.
READ ALSO: 'Jude was only a scape goat and a victim' – Paul Okoye Vents About Psquare Split
Fans trolled Peter saying something must be up, suggesting that whenever he uses the name 'Mr P' there always seems to be family drama.
Please who are those envious of Paul's twin? Come out let us gladly identify you! See screenshot below: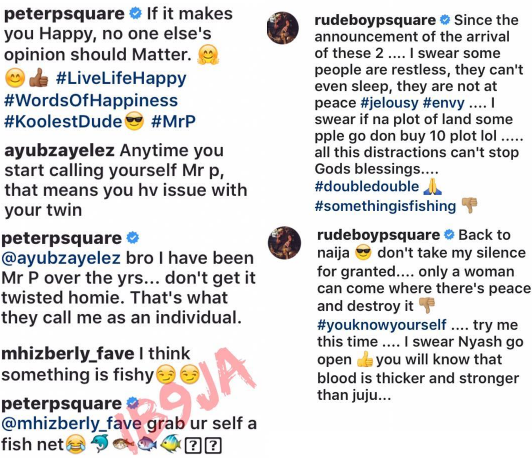 However, the above posts has since been deleted by the singers.
Photo credit: Instagram