Lola Omotayo Shares Some Words of Advice amid the Psquare Feud | See Details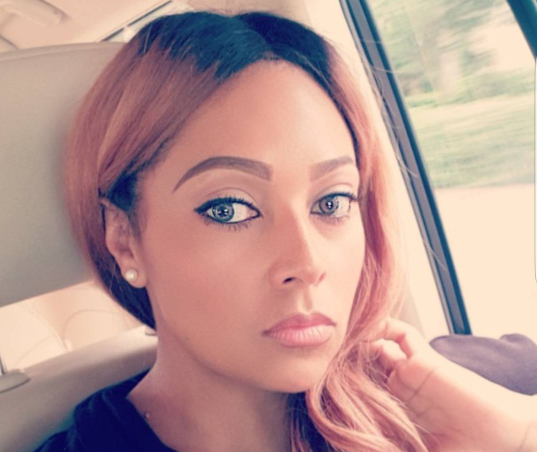 https://www.instagram.com/p/BZOrxmoHyCK/?taken-by=lolaomotayo_okoye
Lola Omotayo, wife to one of the Psquare duo, Peter Okoye, posted a motivational piece that looked as though she was referring to the current drama between the Okoye brothers.
The pretty mother of two preached on the importance of love, stating that hate has no place in her world. She went further to advice her followers to leave footprints of love wherever they go.
READ ALSO: Who Is Envious of Paul and Anita Okoye's Twin Babies? | His Cryptic Post Suggest So
"Good evening my lovelies….please leave footprints of kindness and love wherever you go. Love is the only way and peace of mind is the ultimate goal in this life of ours.

Hate has no place in my world, never has, never will..Have a blessed evening!????????????????????????????????????????????????????????????????????#preachlovenothate  #superwoman.

#thankfulnomatterwhat#humilityisthenewsexy #Godblessusall#proudlynigerian #proudlyrussian#proudlyafrican #proudlyyoruba."
We assume her advice may be connected to a rift between the Psquare brothers as they recently called off their Canadian tour following their social media fight.
We can not categorically say how it started, but Paul Okoye, one-half of the group, who just welcomed his twins, mentioned that some people were restless over the birth of his new babies.
READ ALSO: Why APC Youths are Calling for P-Square's Peter Arrest | Wife, Lola Omotayo Wades In
Peter also shared a photo on his own Instagram with a caption that looked as though he was responding to his twin brother saying that people's opinion should not matter in his life.
Lastly, Paul commented on his own post saying that some women come into a family and destroy everything, pointing out that 'she' knew herself and would be exposed soon.
READ ALSO: "Young men should learn from him. He treats my mother with utmost respect" – Lola Omotayo's Moving Words to her Dad as he Turns a Year Older Today
Hmmm! Who Paul was referring to is not certain, but soon after, he deleted the post.
Are the twins really at it again?
Photo credit: Instagram