HEARTBREAKING: Electric Wire Left Carelessly Kills Mother of Three in Ebonyi State (Graphic Photos)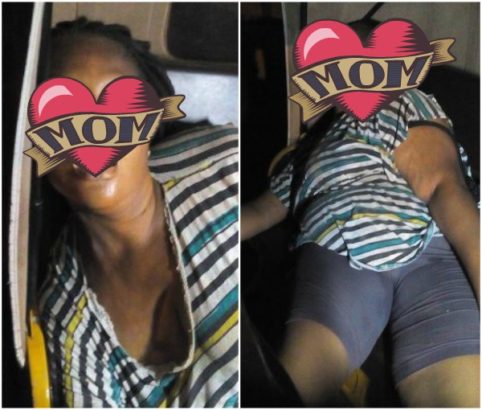 This is heartbreaking! Three kids have been left orphaned, following the death of their widowed mother who got electrocuted by an electric wire left carelessly on a road in Ebonyi State.
It was gathered that it was carelessly left exposed by those maintaining street light along Udoka Hall Cas campus on a path leading to her house.
Facebook user, Basil Nwanga alleged that the woman who lost her husband two years after their marriage, went to fetch water with her little kid when she met her untimely death.
READ ALSO: Tragic: Three Siblings Electrocuted in Delta State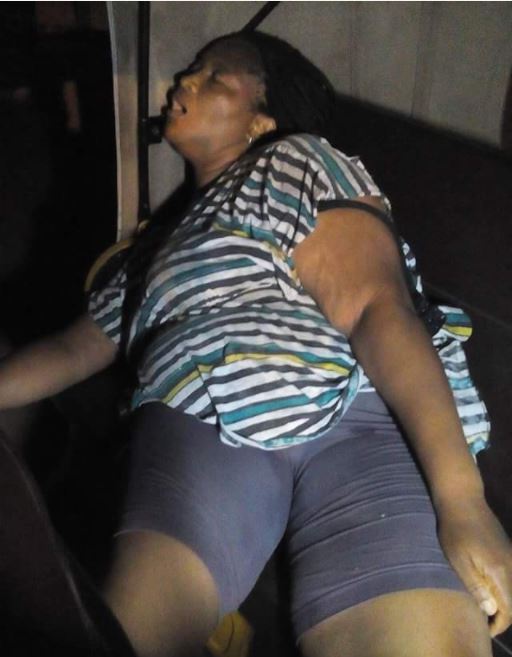 READ ALSO: Photo Of Girl Electrocuted To Death While Using Power Bank Has Gone Viral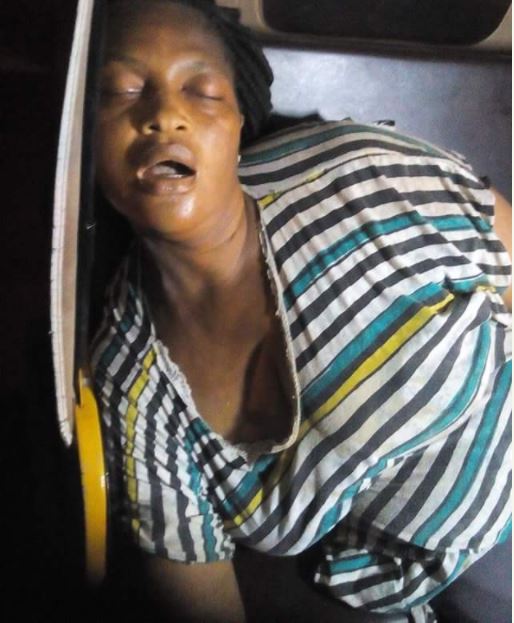 READ ALSO: So Sad! Female Rivers State University Student Dies of Electrocution
"Death! Death!! Death!!!. In Ebonyi state yesterday around 8:35pm, this whom was electrocuted by electric wire careless left naked by those maintaining Street light along udoka hall Cas campus on a path leading to her house. The woman went to fetch water with her little kid wen she mate her death.

The most painful aspect of it that her husband died a 2 years after their marriage leaving her with 3 kids. The eldest among them is 8yrs.

Please I appeal to government of Ebonyi state to run into aid of these children and recuse them from perpetual suffering. From Basil, an eye witness."
READ ALSO: Sad!! Baby Electrocuted After Playing With Parent's Phone While Charging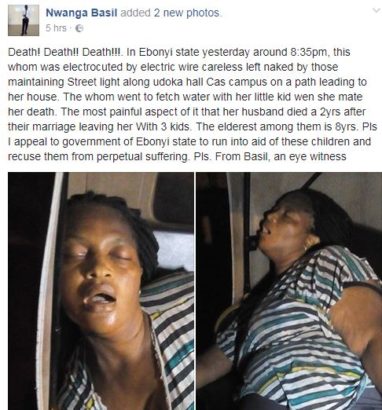 May her soul rest in peace!
Picture credit: Facebook