Number of Babies Born HIV Positive in Nasarawa is Disturbing | See Details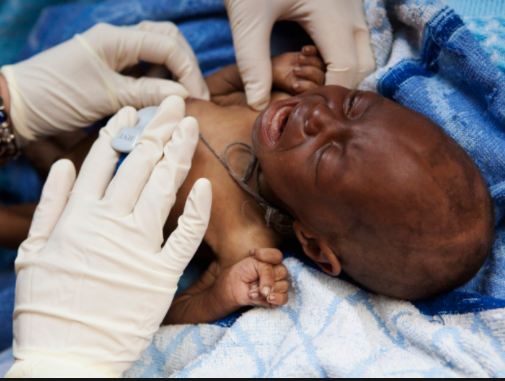 The disturbing number of children who were born with the highly dreaded HIV in Nasarawa State, has been revealed in this new report.
The Executive Director of Nasarawa State Aids Control Agency ( NASACA ), Dr. Zakari Umar, has said 54 babies delivered between January and September in Nasarawa state tested positive to HIV.
Dr Umar revealed this on Thursday in Lafia, the state capital in an interview with the News Agency of Nigeria, NAN, where he further disclosed that out of the 1,194 pregnant women who keyed into the Prevention of Mother-to- Child Transmission (PMTCT) HIV programme in 2017, 54 of them transmitted the virus to their innocent babies.
He explained that cases of transmission recorded were due to lack of adherence to medical advice and refusal to take prescribed drugs.
"Science has proven that it is possible to totally eradicate mother to child transmission of HIV if pregnant women adhere to medical advice and take their drugs regularly.
"Those women whose babies tested positive must have refused to comply with their drug regimen during pregnancy," Umar added.
According to him, the case of mother to child transmission of HIV in the state has reduced over the years due to sensitisation and other preventive measures taken by stakeholders.
In addition, he stated that available records from 2016 indicated that 66 babies were born with HIV.
Umar attributed reduction in transmission of the disease to babies in 2017 to sensitisation and adoption of the PMTCT programme.
He also advised members of the public to avoid acts that would make them vulnerable to the virus, adding "the virus is not yet over hence the need for people to take preventive measures."
He urged people to get tested to enable them know their status in order to curtail spread of the killer disease, adding that the Nasarawa had domesticated the anti-stigmatisation law aimed at protecting those living with the virus.
Umar, therefore, advised those being stigmatised on the account of the disease to always seek redress at the appropriate quarter.