Dear MIMsters: How My Trying to Conceive Story Changed Even Though I was Diagnosed with PCOS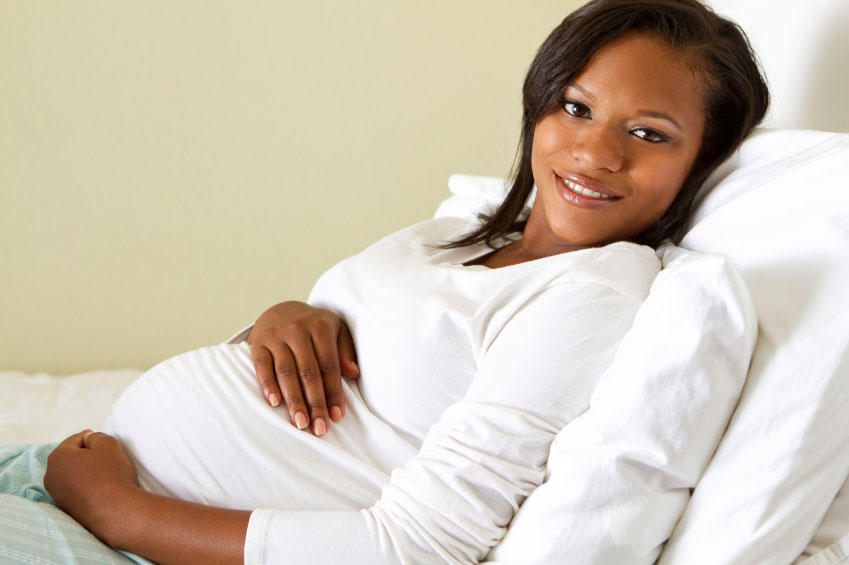 I am sharing this story with the hope that  women who have been trying to conceive will be encouraged by my story.
When I was a second year student at the University, I was diagnosed to have poly cystic ovarian cyst. My  period was irregular for like 3 to 4 months at a time, sometimes for 2 months. I added weight as my body couldn't break down my carbs, so I became resistant to insulin.
SEE ALSO:Dear MIMsters: 31 Weeks Pregnant and Looks Like I'm in a One Chance Situation
I wasn't ovulating too, so there was no chance of becoming pregnant. I was placed on metformin and oral contraceptive to control the growth on my ovaries.
When I finished school in 2012, saw my boyfriend had became serious with our relationship, so I decided to tell him my problem, since the doctor had warned that I might not be able to get pregnant. With him being the only son of his family, I didn't want to be faced with plenty questions from in-laws (when will u give us a child? We are not getting any younger, etc). He was surprised and decided to follow me to the doc to hear for himself.
The doctor explained everything to him and still told him I might not be able to give birth. He told the doctor, that, I'll give birth when we are ready. I looked at him and shook my head.
SEE ALSO:Dear MIMsters: Why Hubby Is Threatening Me if I Don't Abort This Pregnancy
When we got home, I asked him if he still wanted to marry me. He said of course. We got engaged in December of 2013. In February 2014, he brought his people for introduction.
I took the situation seriously. My medications changed, the doc placed me on metformin, clomine and fertility aid, and she asked me to come for ovulation scan test on the 12th day after my period to check if I was ovulating. I also stopped seeing my period that February, but I kept going to the hospital.
I took pregnancy tests ( blood and urine), both showed negative. Had a scan too, the situation was same.
In the month of June, my fiancé suggested I see another specialist, which I did. He said before he can suggest an operation, I should go do another scan at Image in PH. I went for the scan and the result showed that I was already 5 months pregnant. I was shocked, for there was no sign of pregnancy. The only sign was that I missed my period which was normal to me, and all this while I was on those medication.
SEE ALSO:Dear MIMster: I Am Eager to Find Out If My Wife's Pregnancy Belongs to Me
We hurriedly got married in April 2014, and I gave birth to a handsome baby boy on Dec 4. Thankfully, he wasn't deformed by the medications I took. Indeed God is great.