She Survived a Bomb Blast When She was 4. 16 Years Later Ifeoma Reflects on What Happened That Day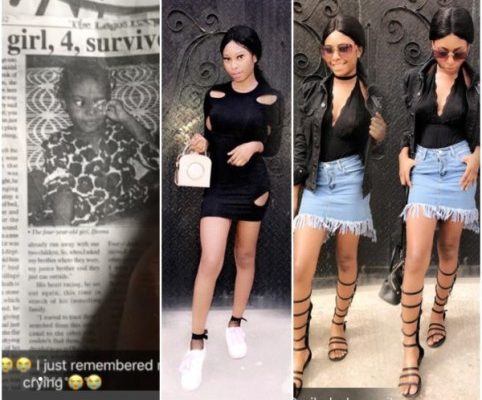 January 27, 2002 was a day of horror for Nigeria following the bomb blast that took the lives of many on that unforgettable day. On that day, a four year old girl, Ifeoma survived.
16 years later, the young woman reflects on what happened on that fateful day in a post on her Instagram page.
Ifeoma who was 4 then, recalled how she was crying during the bomb blast incident which occurred in the afternoon of January 27, 2002. She writes…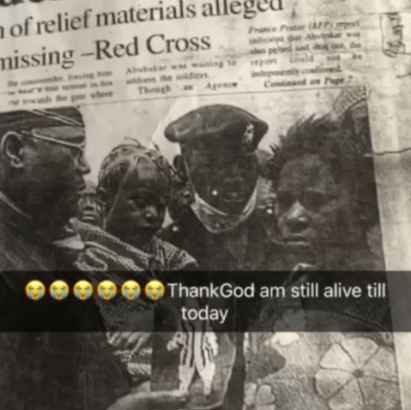 "Recall that "on the afternoon of January 27, a fire broke out in a street market being held next to the base, which was also home to the families of soldiers.

At around 18:00, the fire apparently spread to the base's main munitions store, causing an enormous explosion.

This blast killed many of the base staff and their families and immediately destroyed several nearby streets, flying debris starting numerous fires further afield. Tremors from the explosion also collapsed many buildings in the area."
READ ALSO: Two Survivors of the Ill-Fated 2005 Sosoliso Plane Crash, Gets a Standing Ovation on America Idols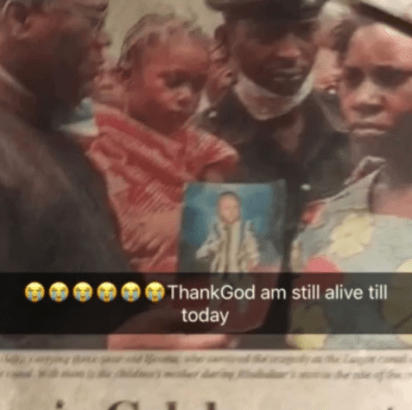 READ ALSO: 'A week after my step dad passed away, my mom was given 2 options…' Gifty Powers Recounts In Mum's Appreciation Post
Ifeoma who mistakenly wrote 19 years instead of 16, added:
"The past is but a story told!! and the future has been written in GOLD ???????? Today mark's 19 years I escaped death !!

It would have been too young to die ???? But God changed my story (27/1/2002) during the bomb blast that happened in Ikeja cantonment, when I was just 4 years old that took the lives of millions of souls including that of my kid brother ????????, and left me the only surviving child among all those that were drowned on that day at the Canal .. so many lives were lost, properties on that day ????????????.
But here I am today thanking God for he has preserved me ???????????????????????? because he knows he has a grater plan for me,which I haven't fulfilled in earth ????????????????.
READ ALSO: If She Could Survive All These, Then You Can: Faith Amadi Shares Her Survival Story
RIP to those souls that were lost including that of my brother may God console them (even tho the government fulfill Their promises???? may God still touch their heart for them to remember us and fulfill their promises) January 27 2002″
Photo credit: Instagram