Grief-Stricken Eucharia Anunobi Shares on Battling Loneliness Following Son's Death -"My home is so silent now without him"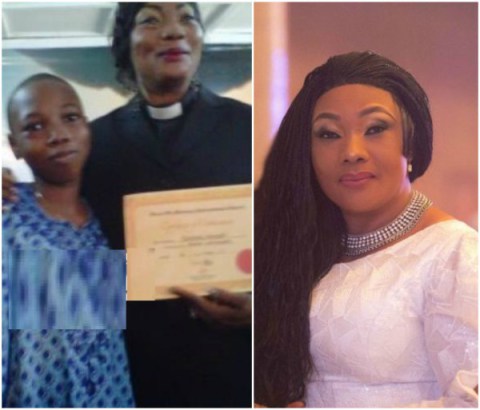 Veteran Nollywood actress and associate pastor of the Fresh Oil Ministry International Church, Lagos, Eucharia Anunobi lost her only child, Raymond Ekwu to sickle cell Anemia, on 23rd August, 2017 (read here).
Distraught Eucharia who recently got back to acting lamented on the set of a new movie early this week while chatting with Inside Nollywood. She talked about the death of Raymond which has left her in absolute loneliness, saying, 'my home is so silent now without my son'.
According to Eucharia who is yet to recover from the death, cooking has lost its joy because he is not there to ask all those questions he used to ask when he was still alive.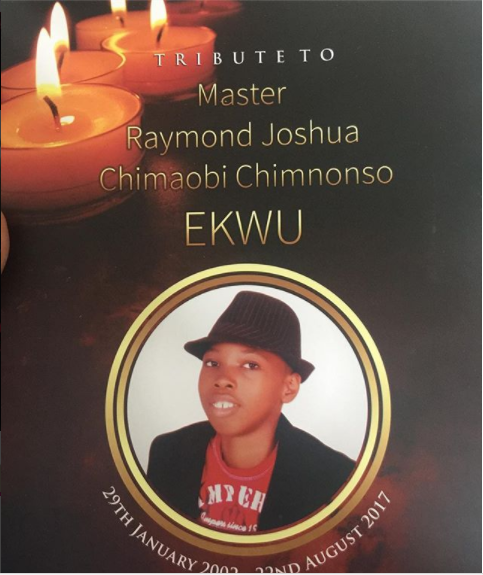 READ ALSO: 'How my wealthy father refused to sponsor my studies because I was a female child' – Eucharia Anunobi Reveals
"My home is so silent now without my son. Every time I peep into his room to see if he is there. When I drive back home, I long to see his smiling face radiating that joy of seeing me back.

Cooking has lost its joy because he is not there to ask all those questions. My son, my baby, the most considerate child, adorable giant, I miss him.

Be that as it may, I want to use this medium to wholeheartedly appreciate God, the eternal rock of ages, the all-knowing emperor of the universe, the pillar of my life, for it all."
READ ALSO: 'Distraught' Mom Eucharia Anunobi Shares Photo of Son's Corpse With Heartbreaking Message
In an interview two years ago, Eucharia Anunobi, who recounted how being a single mother was not a deliberate decision said;
"It was not a deliberate choice that I have made. It came by chance, it came by mistake. God does not kill His children who have made mistakes. He would rather sustain them and tell them that He is the owner of all things.

The Lord has been sustaining me as a single parent. I don't think about it, all I know is, 'God, you are the one that created me and the child that you gave to me'.

So whatever that is needed of me, it was a wrong choice that I made.
READ ALSO: Single Mom & Evangelist, Eucharia Anunobi Advices On Sex, Marriage and Having Kids
On whether she has made any attempt to reconcile with the father of her son, she said:
"When somebody says that I do not want to be a responsible father, what do you do? You don't take a horse to the river and force it to drink."
Eucharia married Raymond's father, Charles Ekwu in 2000 and the marriage lasted till 2006, before trouble set in. Raymond was the only product of the marriage, which ended in a messy divorce.
She had dragged her ex-husband to court and slammed him with a N100 million lawsuit in 2010. The monetary demand, according to Eucharia, was on the grounds of 'abandonment, irresponsibility and assault.'