Police Give Shocking Update on Udeme Odibi, Nigerian Lawyer Who Fatally Stabbed & Ripped Husband's Stomach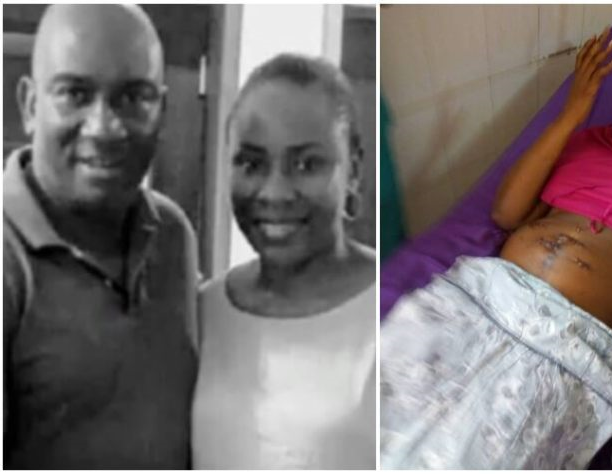 The Lagos state police command has given an update on the case involving 47-year-old lawyer, Udeme Odibi, who murdered her 50-year-old lawyer husband, Otike Odibi, last Wednesday, in their apartment at 12A, Emerald Avenue, Diamond Estate, Sango-Tedo, in Ogombo, Ajah area of Lagos State.
Udeme and her husband met while she was working in his law firm and according to close friends, Udeme has always been very jealous and never wanted any lady close to her husband.
Three years ago, the suspect got married to the deceased after he divorced his first wife whom he has a daughter with. The couple began fighting after Odibi maintained that some of his properties must go to his daughter in his will, a position Udeme, who is yet to have a child with him was strongly against.
Giving an update on the tragic case, Vanguard reports that the state Commissioner of police, Edgal Imohimi said investigation carried out so far has shown that the murder might have been premeditated.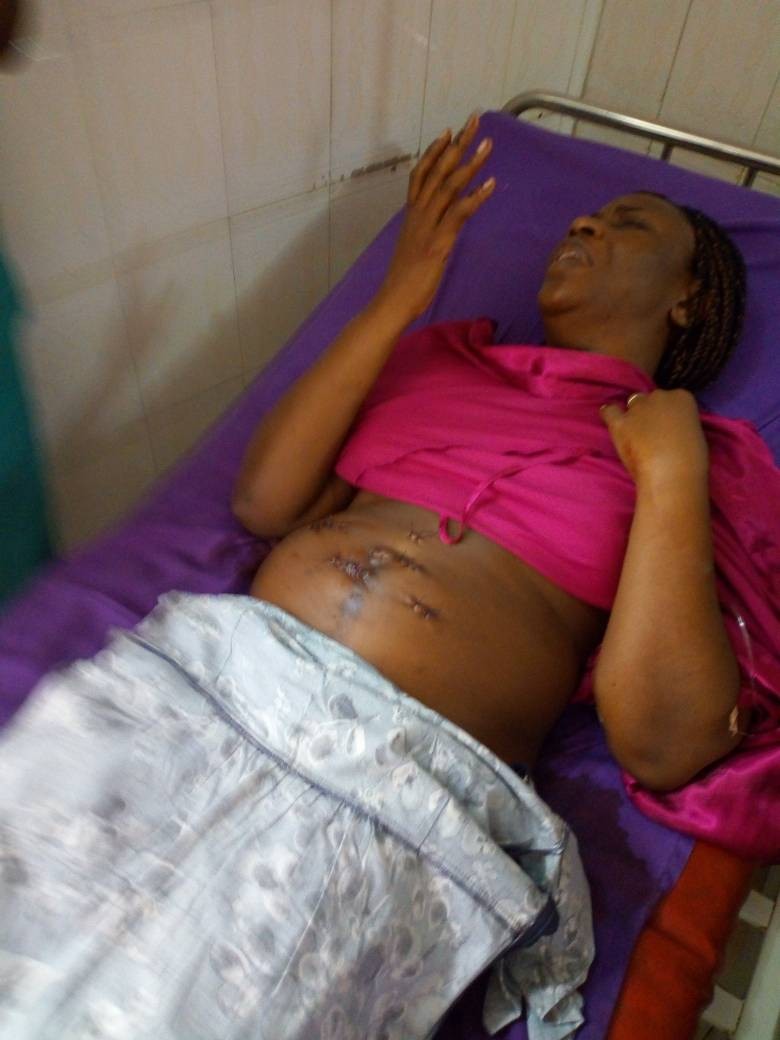 READ ALSO: UPDATE: Fresh Details on Udeme Odibi, Nigerian Lawyer Who Fatally Stabbed and Ripped Husband's Stomach
According to him, the suspect had allegedly purchased a new set of knifes a day before carrying out the murder.
"It was a premeditated murder as the suspect had just bought the set of knives used in committing act which had been recovered."
She had also packed her certificates and belongings and was planning to travel to the UK immediately after she had killed her husband.
"Findings so far into the case revealed the followings: That the couple had marital issues bordering on extra marital affairs; that on the day of the incident, the suspect sent a Whatsapp message to her sister in-law complaining about her husband and asked her to pray for them and equally ask God to forgive her" the police boss said.
Imohimi added that the suspect has confessed to committing the crime.
READ ALSO: "Society Needs to Take Action" | Read Omoye's Domestic Violence Experience
In her statement to the police, Udeme who is currently in the hospital after a failed attempt to commit suicide, said she called her mother on phone that she has killed her husband and that she had hit the deceased with a fry pan on the head before stabbing him with the knife, cutting off his manhood and placing it on his right hand.
"Investigation also revealed that the deceased had earlier called his mother on phone and reported that his wife was threatening to kill him with a knife; that after stabbing the deceased in the stomach and seeing the intestines spilling out, the suspect did not attempt to seek assistance from their neighbours, rather, she called her mother, who was miles away that she had killed her husband," CP Imohimi added.
Meanwhile the autopsy on the deceased is currently being carried out at the Lagos State University Teaching Hospital, LASUTH, by a team of pathologists while the forensic analysis result is being compiled and would be made public later.
A friend of the deceased, who simply gave his name as Daniel, told Vanguard:
"While my friend and Udeme (suspect) were going out, she never liked seeing a lady close to him, even if she is a client. This resulted in several quarrels until they got married.

"To address the matter, my friend told the wife to resign and gave her money to go into business. She was travelling outside the country to buy things for sale here, until this unfortunate incident happened."